Busy, getting prepared for (stuff)
Not much detail into what we are doing at the moment, but it is keeping us busy. The kind of "drag our attention away" busy. Rewarding as it may be it's hard work. So don't feel like I'm neglecting you Steemit. Once the dust settles I promise more constant activity with my blog. Until then just please, as my last sign suggest, Stand by.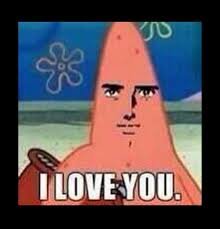 Hahahah that was one of my favorite Spongebob episodes. Radical! Just an awesome meme floating on zee interwebs after Google searching "ahhhhhh" 🤣 Tangled in thoughts of creativity. Can't wait to get back in motion with my music along with everything "Boombox"
Which everyone should be using BOOMBOX as one of their Steemit tags when sharing the music they love. All fans and artists are welcome to get a free resteem when sharing songs in the BOOMBOX.
Okay. Okay. Okay. Steemit has been good to me so here is a hint. Ready.
Moving
It blows. And time consuming. So there it is. Located will be kept to myself. I'm born in Vegas so therefore will leave my location there. Plus it's my main go-to location for live events and everything All Vet Radio!
Follow @allvetradio
follow @elderson
Thanks for stopping by. Have a wonderful day.