😒Important/Possibility Prohibition Of Iranian Users In Binance!!🤔
مهم/ احتمال ممنوعیت کاربران ایرانی در بایننس !
---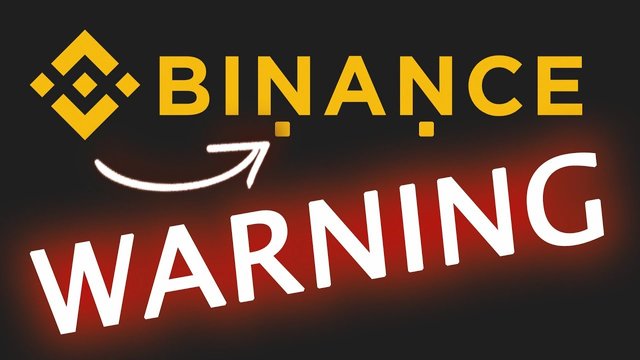 ---
The official Binance site recently updated its Terms of Use, where the name of Iran is considered one of the countries that may be banned by its users..
سایت رسمی بایننس به تازگی قسمت شرایط استفاده خود را بروز کرده است که در آن نام ایران به عنوان یکی از کشورهایی که احتمال ممنوعیت کاربران آن وجود دارد، به چشم می‌خورد..
---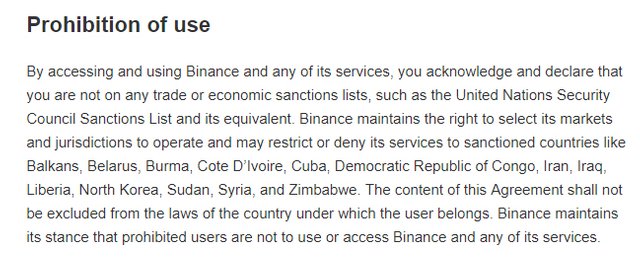 ممنوعیت استفاده

با دسترسی و استفاده از خدمات باینانس شما اذعان و تائید می‌کنید که در لیست تحریم‌های تجاری و اقتصادی مانند فهرست تحریم‌های شورای امنیت‌ سازمان ملل و معادل آن‌ نیستید. باینانس حق انتخاب بازار و حوزه‌ی قضایی خود را دارد و ممکن است کاربران کشور‌های بالکان، بلاروس، میانمار، ساخل عاج، کوبا، جمهوری دموکراتی کنگو، ایران، عراق، لیبی، کره‌شمالی، سوریه، سودان و زیمباوه محدود و مسدود کند. محتوای این توافقنامه از قوانین کشوری که کاربر متعلق به آن است، تخطی نخواهد کرد. باینانس در قبال اینکه کاربران ممنوع شده قادر به دسترسی و استفاده از خدمات آن نیستند، موضع خود را حفظ می‌کند..
---
This announcement does not mean a definitive ban, but according to what is written, there is a possibility to ban every moment..
این اطلاعیه به معنای ممنوعیت قطعی نیست اما طبق چیزی که نوشته شده است، هر لحظه امکان ممنوعیت وجود دارد..
---
Given the rising tensions surrounding US action and sanctions, It is suggested that to reduce the risk of blocking assets hat we saw in the bi-xert,Transfer your assets to the official digital currency purse..
با توجه به بالا گرفتن تنش‌ها درباره برجام و تحریم‌های ایالات متحده، پیشنهاد می‌شود که برای کم کردن ریسک‌های بلوکه شدن دارایی‌ها که در بیترکس شاهد آن بودیم، دارایی‌های خود را به کیف پول‌های رسمی ارز دیجیتال مورد نظر منتقل کنید..
---
---
Some Of My Previous Post About CryptoCurrency And BlockChain: