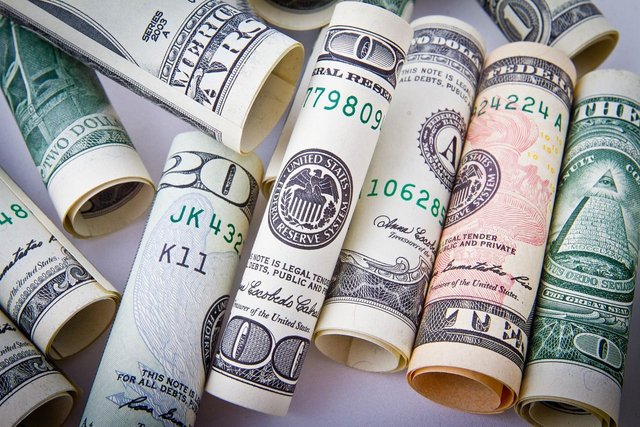 One Alabama sheriff, Todd Entrekin, along with his wife, have been caught allegedly misusing prison food funds, by re-allocating them to purchase their own personal vacation homes.
It's alleged that they spent at least $740,000 of taxpayer funds on buying a 4 bedroom vacation home in Orange Beach.
On average, a sheriff can earn anywhere between $35-92k per year or more. It's alleged that sheriff Entrekin was earning around $92k per year.
But just in the last 3 years alone, he's been able to allegedly pull in almost 1 million, over $750k, thanks to additional compensation that was identified by him as being compensation that came from Food Provisions.
Overall, sheriff Entrekin and his wife allegedly own several properties together, to the tune of almost 2 million ($1.7).
In the state of Alabama, some law enforcement agents are under the impression that
if there are unspent funds
that were supposed to be allocated for inmate meals
at the county jail
, then the extra funds should get deposited into their personal bank account. The sheriffs say that what they're doing is legal.
However, there have been at least two DAs from Alabama who've said that this isn't how the funds are supposed to be used, in other words what these sheriffs are doing is wrong. And a number of sheriffs have seen some negative consequences as a response to their choice to pocket hundreds of thousands to personally profit from the food program.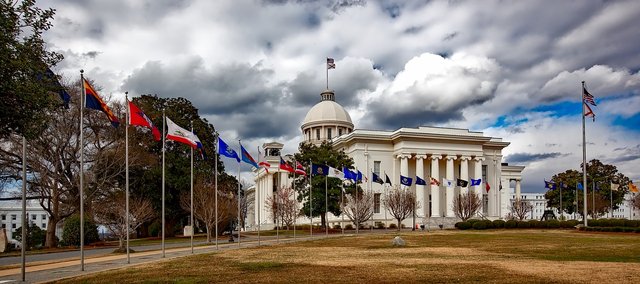 And this isn't the only sheriff that has been mentioned as having allegedly misused these sorts of funds. Another sheriff had been previously accused of using food money, around $150k, to invest in a car lot scam.
At Least 49 Different Sheriffs Have Been Sued...
Dozens of sheriffs from Alabama have allegedly been sued by civil rights groups, including the Southern Center for Human Rights, and others; they are
looking for public records relating to the accusations
that they served unhealthy meals in order to profit further from the food programs.
One previous sheriff from Alabama, Greg Bartlett, had been locked up after he was caught failing to provide adequate meals to inmates. He eventually agreed to give up trying to profit from the scheme, agreeing to use the food money to buy food.
Many folks have complained about the quality of the food in jails, some have even suggested that they were served contaminated or spoiled food.
End The Drug War
If the jails are having issues with trying to feed the inmates, because they've got too many to look after, and are concerned about cost, then they should stop arresting and detaining so many individuals over victimless crimes.
There is no need to be locking people up in cages because they've made undesirable personal choices.
If the sheriffs are receiving funds that are supposed to be for food, then you'd assume that is what they would be spending it on. Surely, many of us would never expect that they'd get a summer house (or several) out of the deal.
Pics:
Pixabay
Sources:
https://www.annistonstar.com/opinion/editorials/money-in-the-pockets-of-some-alabama-sheriffs/article_02aa859c-28a6-11e8-80d5-7316fa500bad.html
https://www1.salary.com/AL/Sheriff-Police-Chief-salary.html
https://www.washingtonpost.com/news/the-watch/wp/2018/03/14/alabama-sheriff-buys-vacation-homes-with-money-designated-for-inmate-meals/?utm_term=.5b4d3ce0cdf5
http://www.al.com/news/huntsville/index.ssf/2017/06/alabama_sheriff_food_money.html
https://www.rt.com/usa/415400-alabama-sheriffs-sued-jailhouse-food/
https://www.theguardian.com/us-news/2016/sep/30/prison-food-spending-budget-cuts-minnesota
https://www.cbsnews.com/news/sheriff-arrested-over-prison-food-scam/
http://www.sandiegouniontribune.com/sdut-jail-food-bonus-010809-2009jan08-story.html
http://www.nbcnews.com/id/28582711/ns/us_news-crime_and_courts/t/alabama-sheriff-give-profits-jail-food/#.Wq8fyy5zKpo
Related Posts:
What Has Civil Asset Forfeiture Been Funding?
https://steemit.com/politics/@doitvoluntarily/what-has-civil-asset-forfeiture-been-funding
Multiple Law Enforcement Agencies Mismanaging Asset Forfeiture Funds
https://steemit.com/civilassetforfeiture/@doitvoluntarily/multiple-law-enforcement-agencies-mismanaging-asset-forfeiture-funds