The 6-inch bottle is worth 250 crores!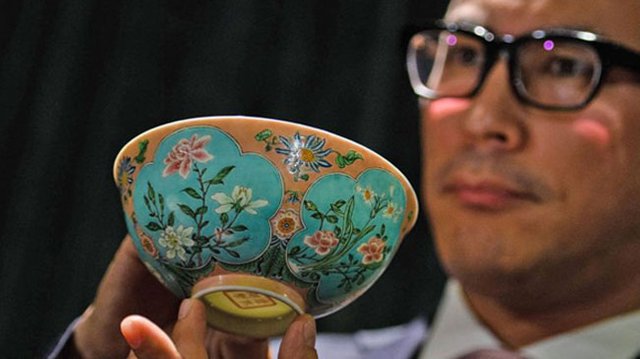 A bowl made of shrub. The basin is less than six inches in diameter. But if the plate of the pan is heard on the auction, then your eyes will be on the forehead. In the auction this pan was sold at Tk 250 crores.
The Pavements Times reported that a Chinese potato bite was recently auctioned in China and tiawan. The bowl employed by the Chinese King Empire 1 person purchased a pan of 30. 4 mil dollars (more than payment payments on your 5 billion dollars in Bangladeshi money).
Meanwhile, a press report from the English media Daily Mail said that it was sold within just 5 minutes of auction. There is evidence that the emperor's family used the dish in the eighteenth hundred years. An anonymous person advised the bidding on the mobile phone call that he would purchase the bowl for dollar 30. 4 million. Although he will probably buy his own identity and keep it secret.
The organizers said that this bowl was made in the emperor's own factory. So this bowl is not like the plate of the other five. Therefore the price will be a little more.