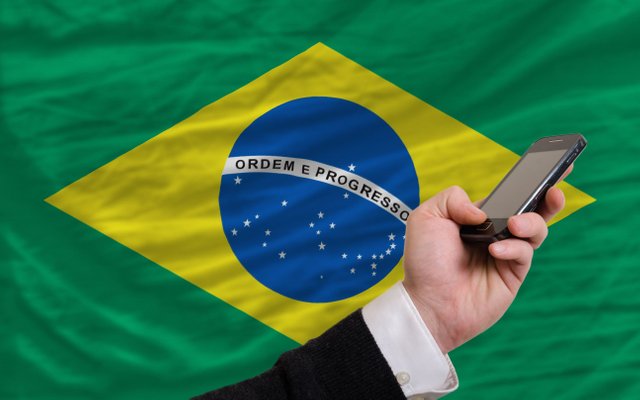 During the first six months of 2016 the amount of Bitcoin trading at cryptocurrency exchanges of Brazil exceeded the parallel indexes of spot gold at the Stock Exchange of São Paulo (BM & F BOVESPA).
According to Fee.org, for the first half of 2016 the trading amount of Bitcoin at the specialized cryptocurrency exchanges has exceeded R $ 164 million (approximately 47 million US $), while the total amount of registered contracts for the spot gold at the Stock Exchange of São Paulo, the largest stock exchange in Latin America has reached the approximate figure of R $ 153 (about 44 million US $).
Herewith, in June, the trading amount of Bitcoins was at least twice higher than the gross amount of precious metals contracts. This confirms the recent unprecedented interest to cryptocurrency in Brazil.
Moreover, according to bitValor.com, the cryptocurrency trading value of June 2016 exceeded the total amount of 2015, when the local exchanges conducted the transactions for the total amount of R $ 113. Besides that, the first half-year performance of 2016 exceeded the total cryptocurrency total trading value of the past three years.
Perhaps, in comparison with the amounts showed by the more financially developed countries and general worldwide indexes, Brazilian figures may not look too great, but nevertheless, we can not underestimate the historical significance of such figures.
At the global level, the total gold trading amount is still considerably greater than Bitcoin performance. Thus, according to the data of London Precious Metals Market Association (LMBA), the average daily trading amount of gold is about 20 billion $ US, while for cryptocurrency this figure stands at just over 1.5 billion $ US.
However, the tendency that was observed in Brazil, as well as the general recent market trends indicate that Bitcoin is increasingly considered by investors as a safe haven for the further asset allocation.
As it was already reported by Forklog, the analysts of the British broker IG Group predict that by December 2016 the trading value of Bitcoins may increase up to 900 $US.