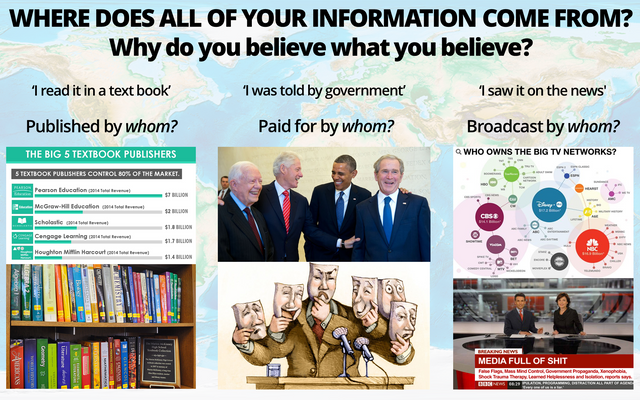 who owns the publishing houses, the media, and the politicians where 90% of people receive 90% of their information from?

your family, friends and colleagues all received the same information through the same channels for generations.

what if those people who ultimately own and direct what gets published, printed, politicised and broadcast do not have the best interests of humanity at heart? what if they're downright evil?
have you ever really considered where all your beliefs, therefore your thoughts, therefore your actions have come from? what can you verify about the world/ events that is absolutely true, regardless of what someone else says about it?
'the mind that has stopped seeking is the mind that is permanently closed.'