Nursery 'must' for private school admission, parents in dilemma
Daijiworld Media Network – Bengaluru (EP)
Bengaluru, Jan 14: Many private schools in Bengaluru are refusing admission to children to first standard if the children did not study in nursery classes in the school. "We give priority to children who study nursery in the school. Admit children to nursery classes in the school to make admission to first standard convenient," they urge. The condition has put the parents in a dilemma.
"We had sent children to the Montessori school near our houses. We went to five private schools. There are sufficient students in the schools already and they have sent us back," said Shilpa Prashanth, a parent speaking to a newspaper.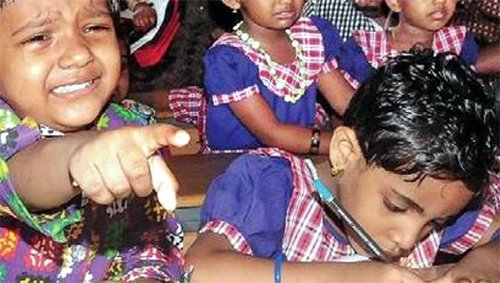 Parents have urged to open a separate class for students who come from other schools. "We have contacted seven schools in south of Bengaluru. But none of those schools are willing to admit my child. Therefore, it is inevitable to admit him in a school which is not of our choice," said another parent.
Chief Secretary of primary and high school coordination board, D Shashi Kumar said that children should be admitted in schools on the basis of age specified by the government. "Parents should admit their children from nursery if they want the same school," he said.
https://www.daijiworld.com/news/newsDisplay.aspx?newsID=553295