Mangaluru: Feast of poetry at Kavita Fest, HM Pernal receives Puraskar
Pics: Anush Pandith
Daijiworld News Network - Mangaluru (SB)
Mangaluru, Jan 14: Kavita Fest, which is accepted by the Konkani world as a traditional celebration of poetry, was held at World Konkani Center, Shakthinagar in the city on Sunday, January 13. 
Poetess and winner of Kendra Sahitya Academy youth award, Wilma Bantwal and Basti Vaman Shenoy, president, World Konkani Centre inaugurated the 13th edition of the Kavita fest by strewing rose petals. 
In her inaugural speech, Wilma said "Kavita Trust has played a major role in my literary life. I was the winner of the first edition of Kavita Fest, after which, I started to write poems continuously, which got published in various magazines and portals. So I am one of the best examples as to how Kavita Fest inspires the children and youngsters. Everyone is aware that we have a poet inside us. Only when we learn the skills to bring out the poet who is inside us, we become a poet or poetess,"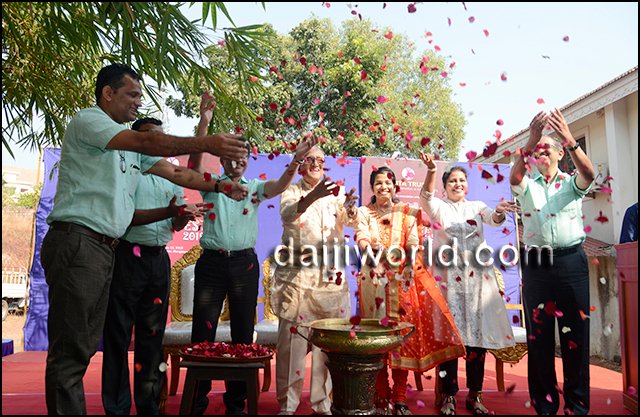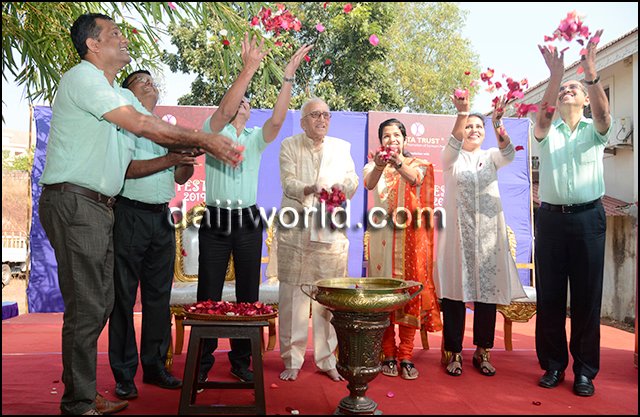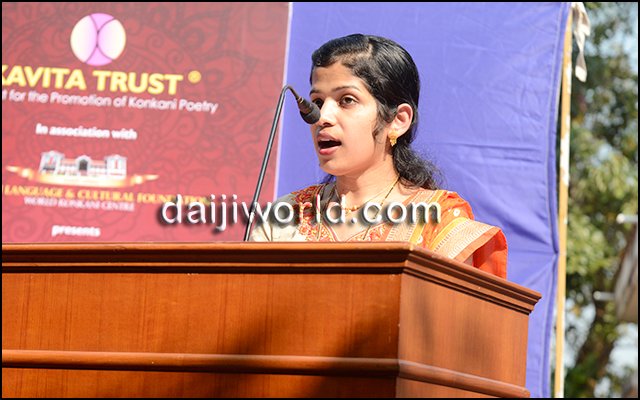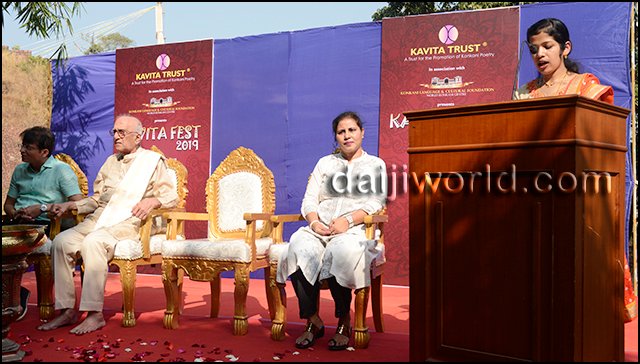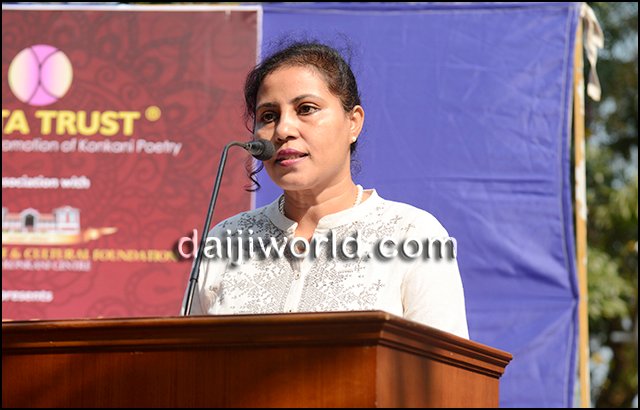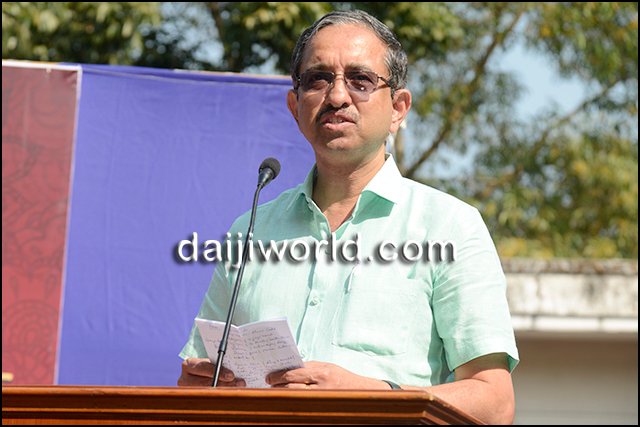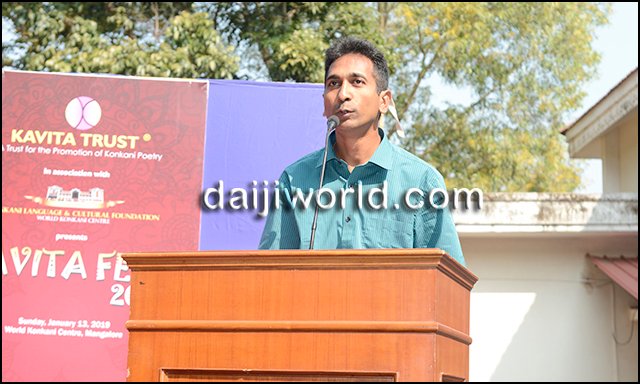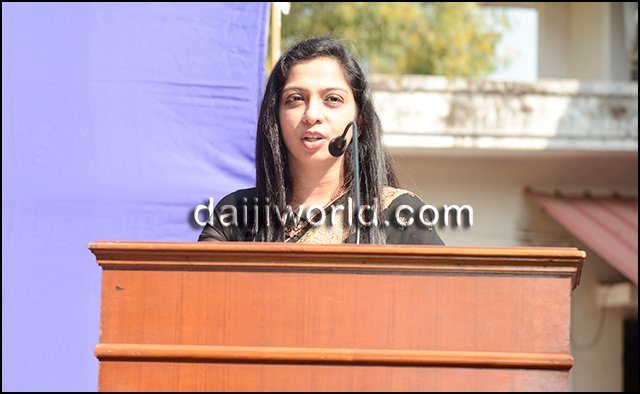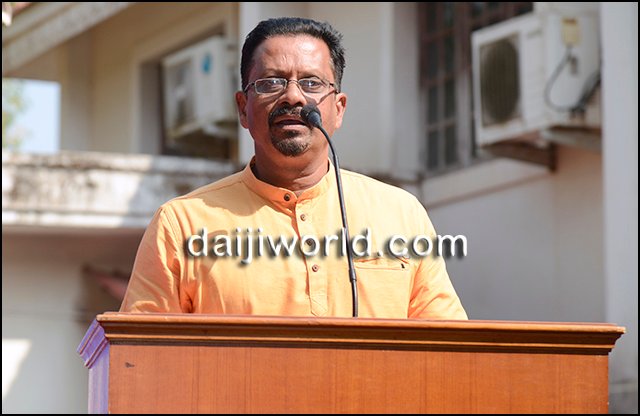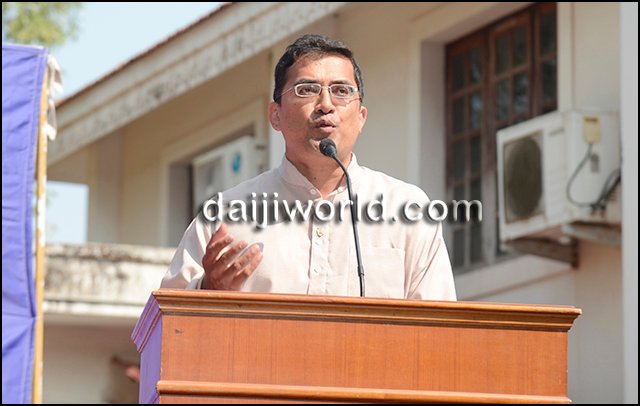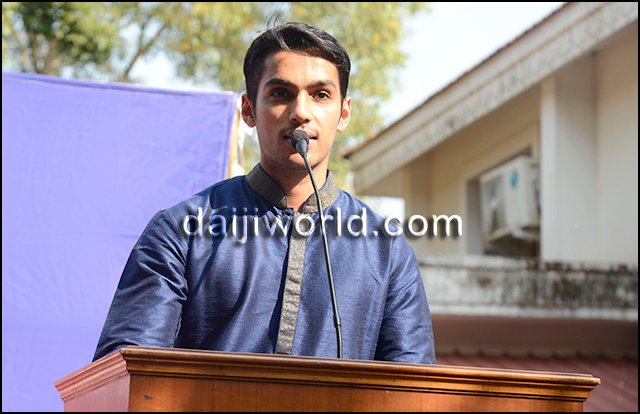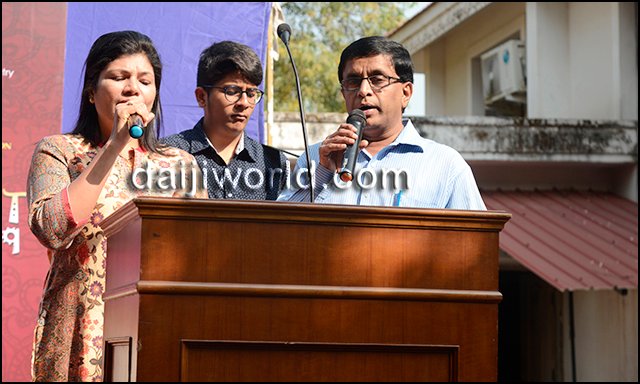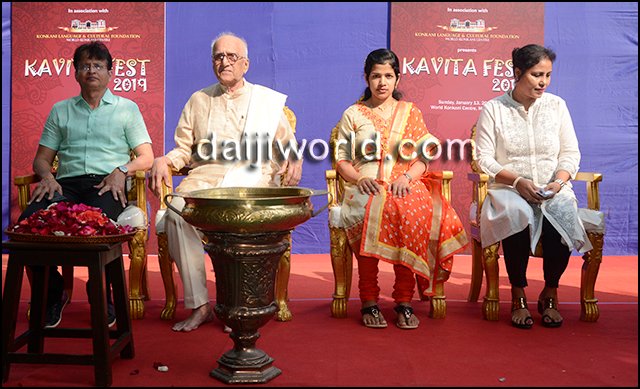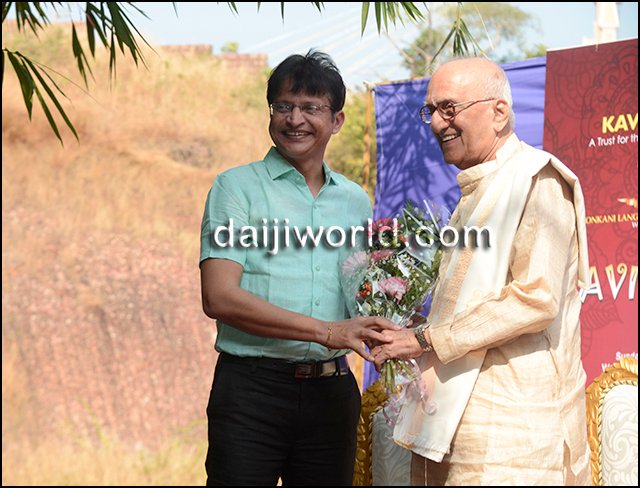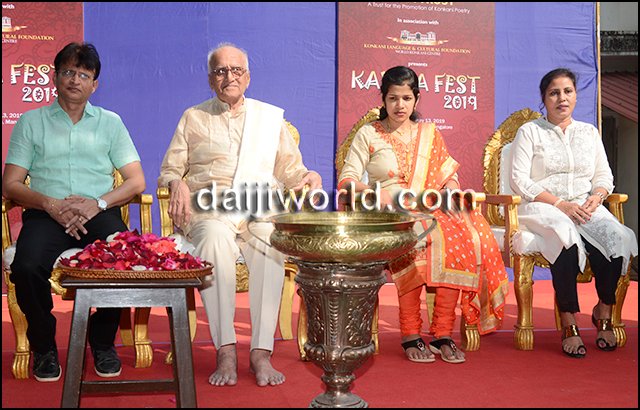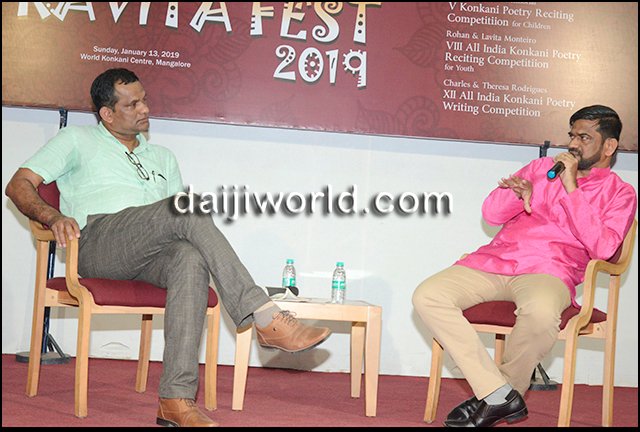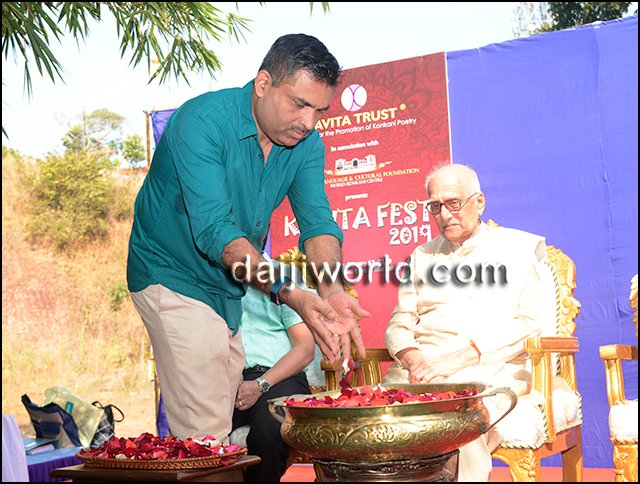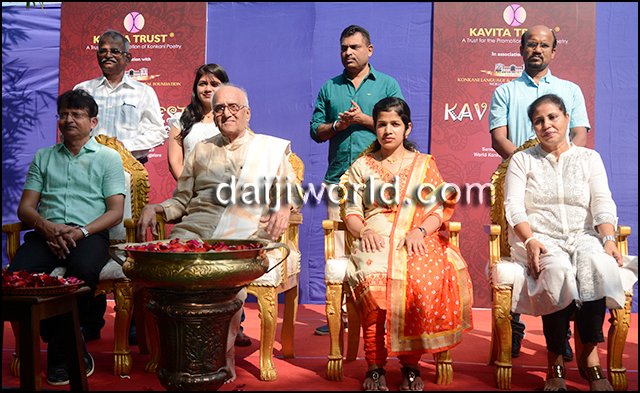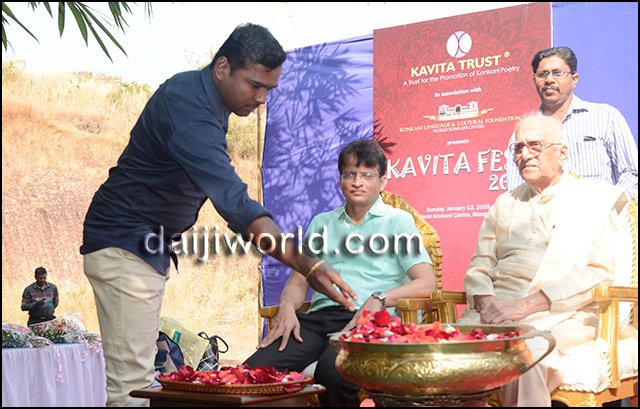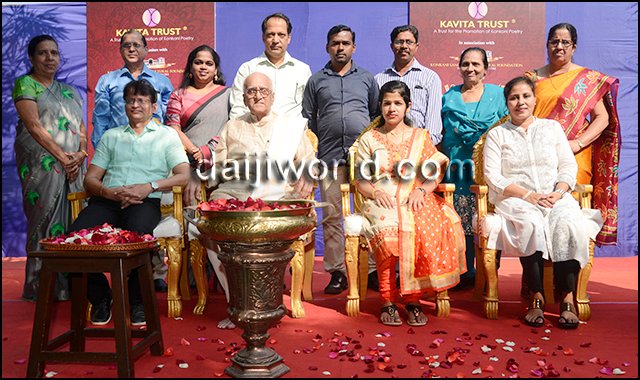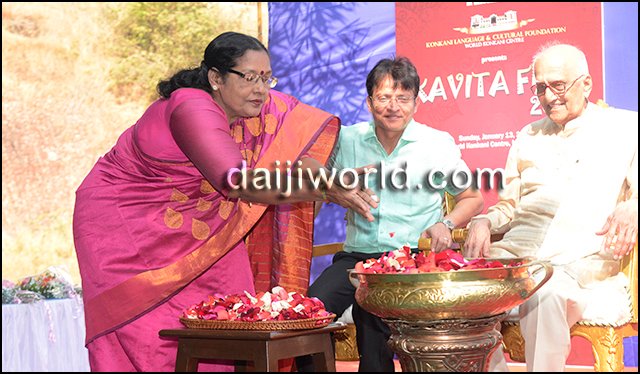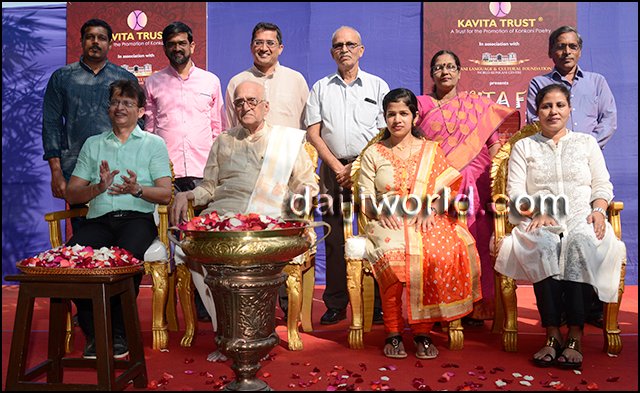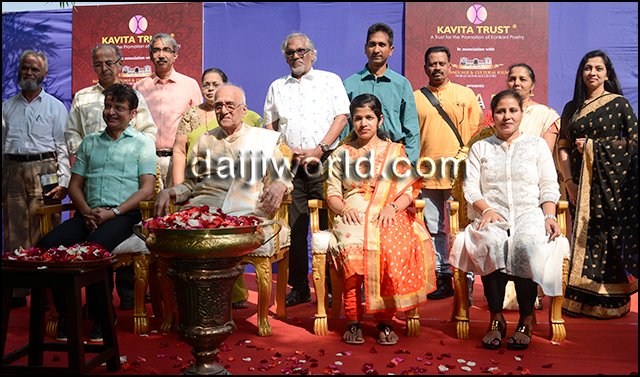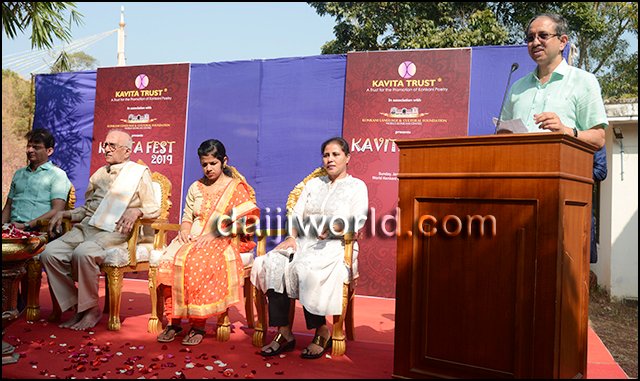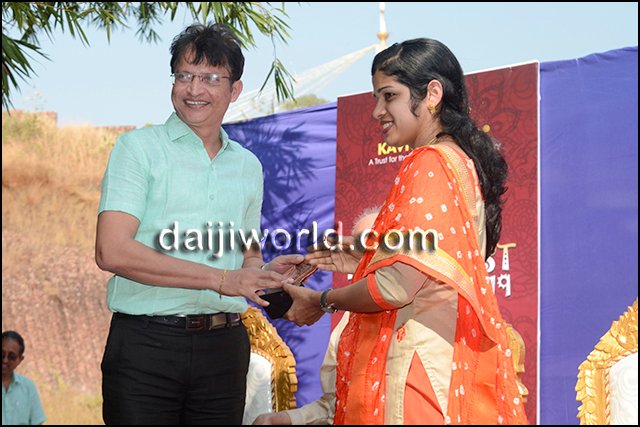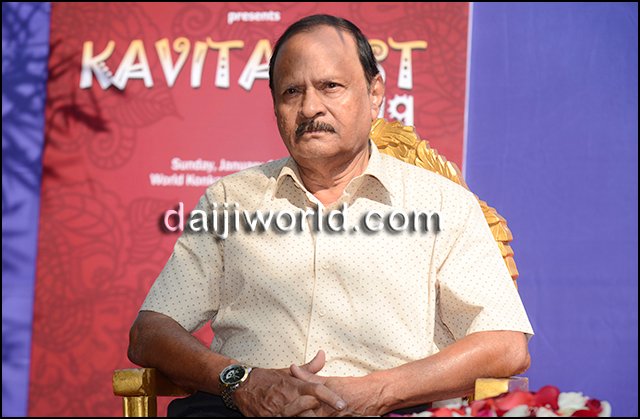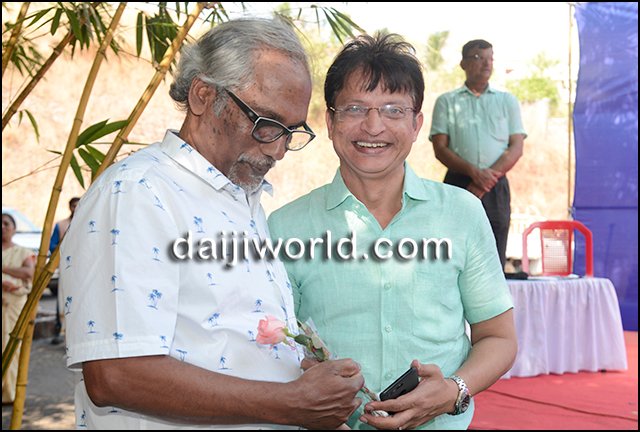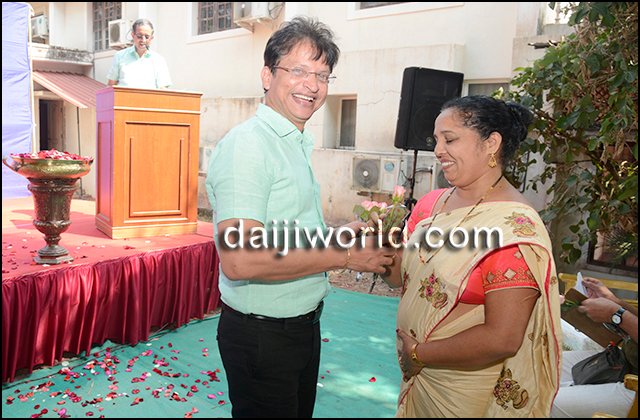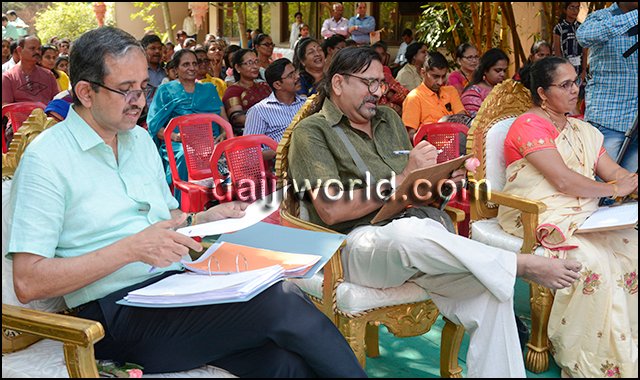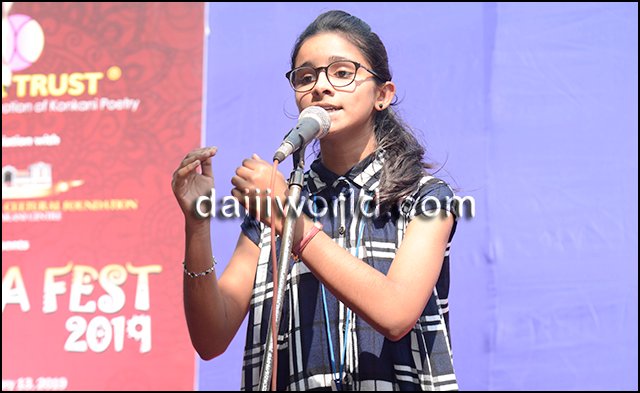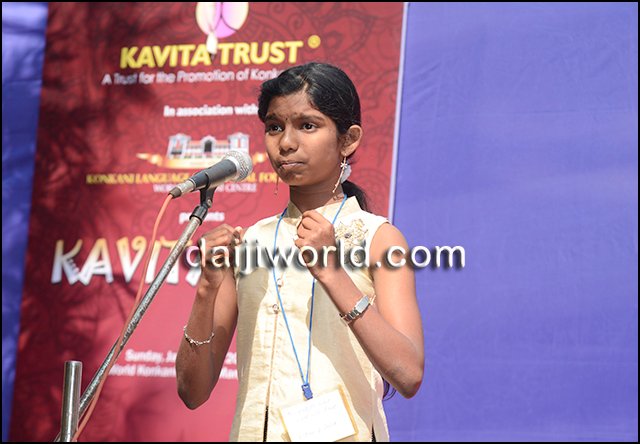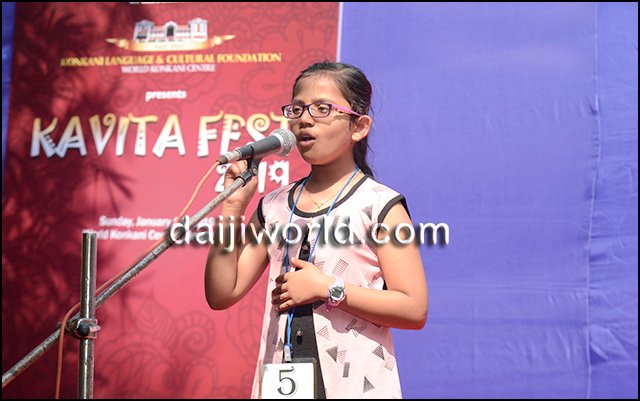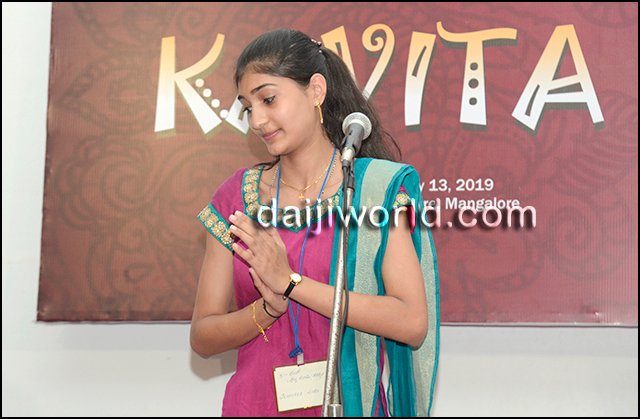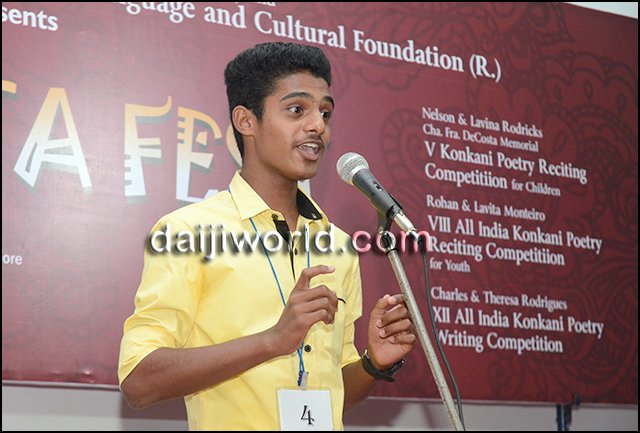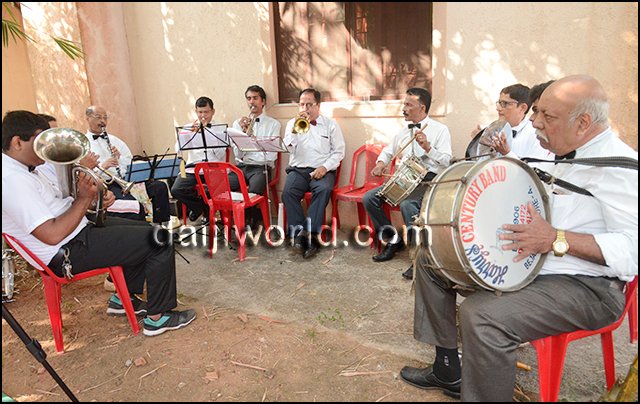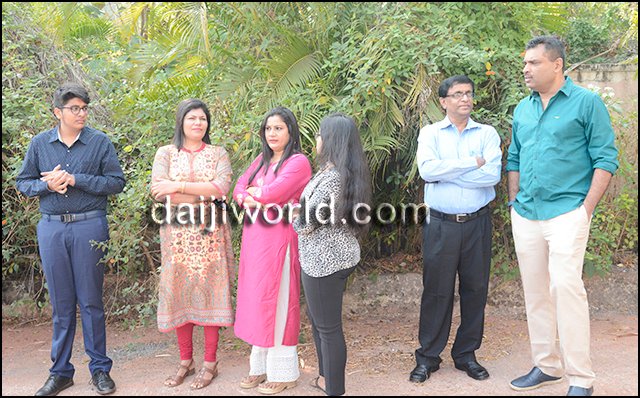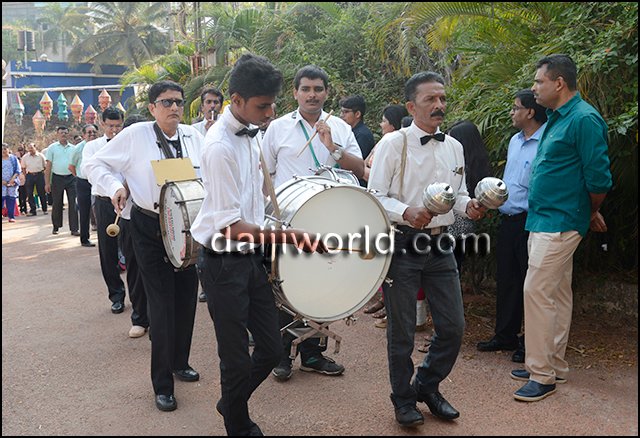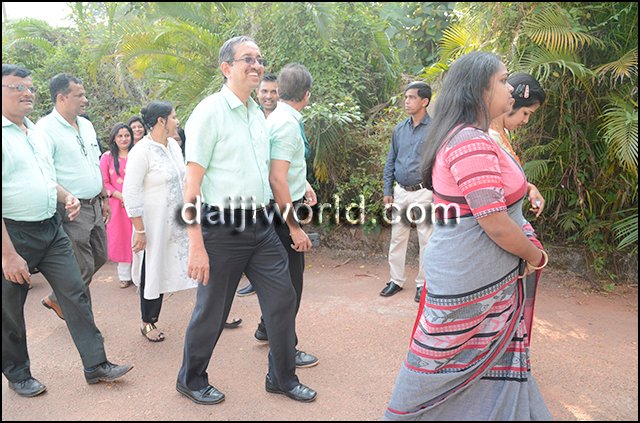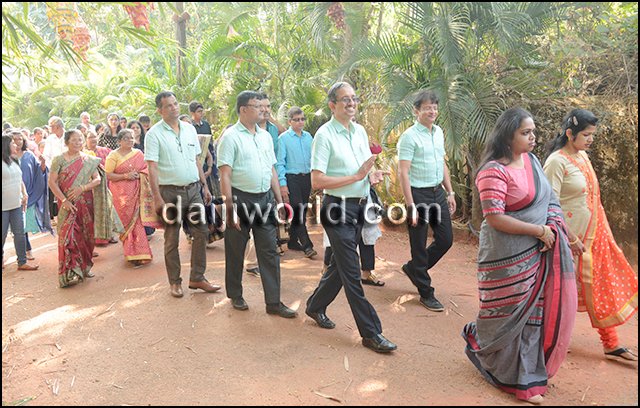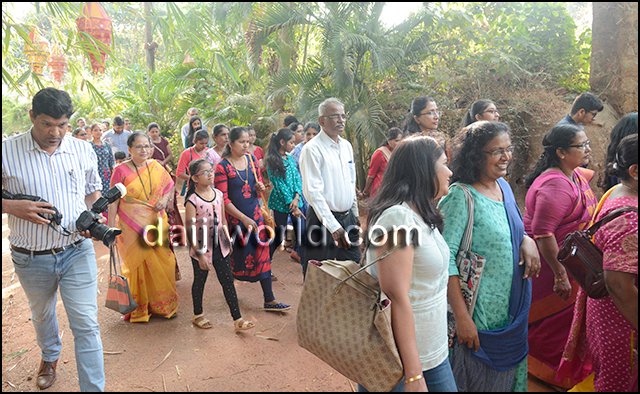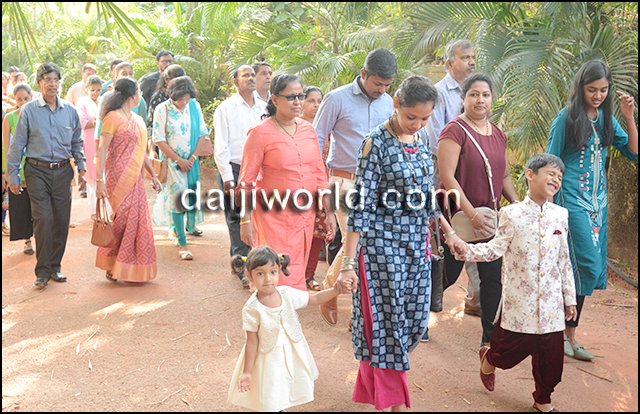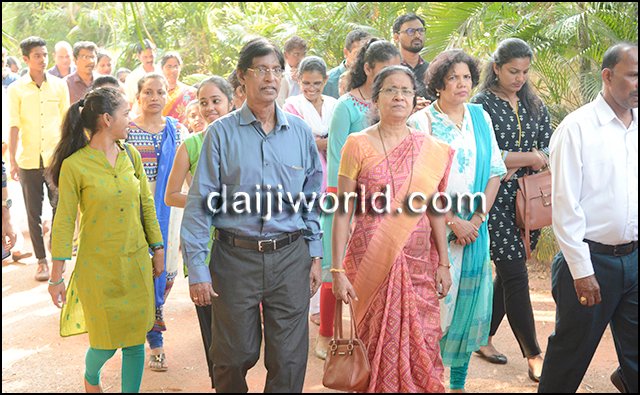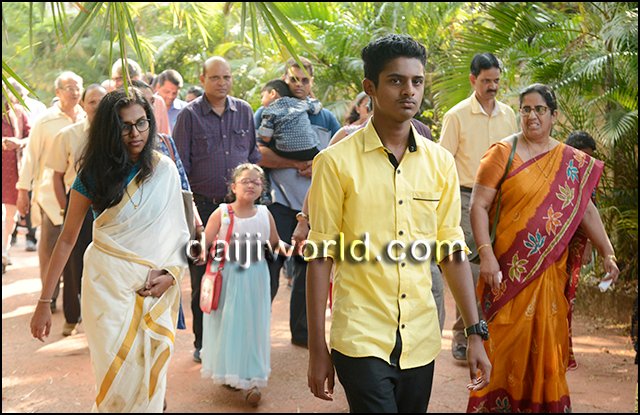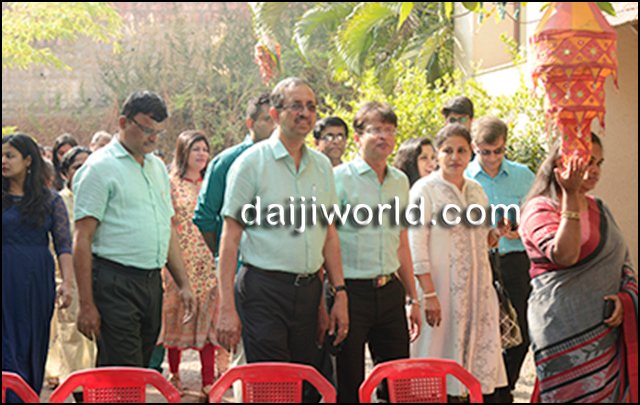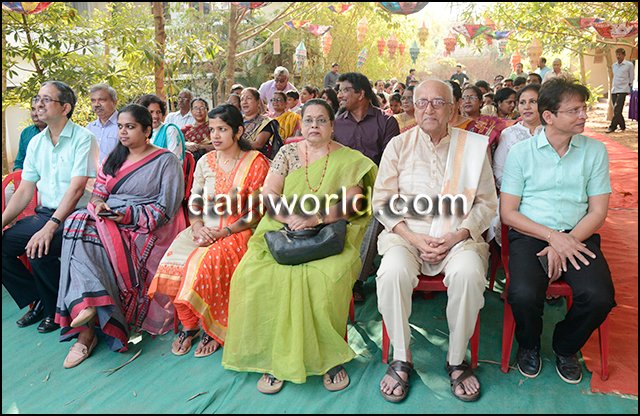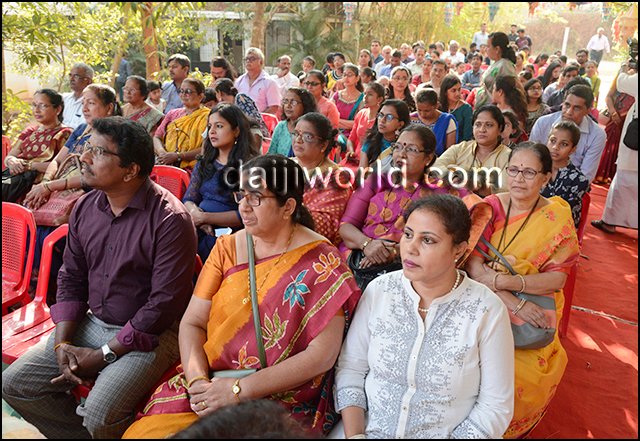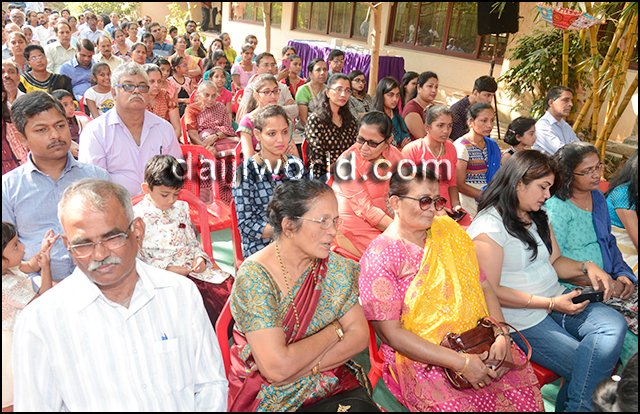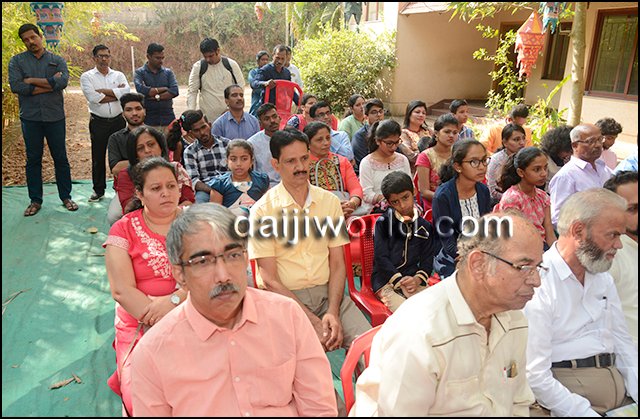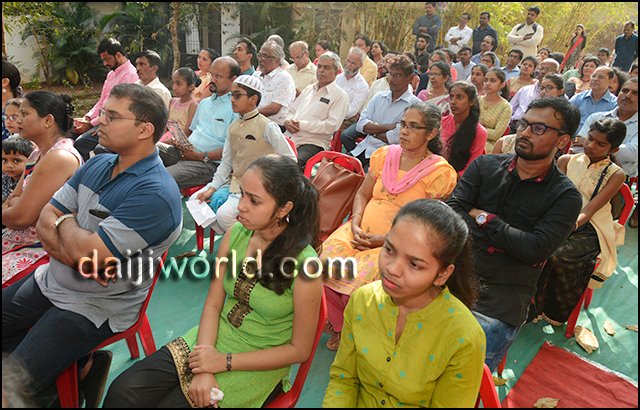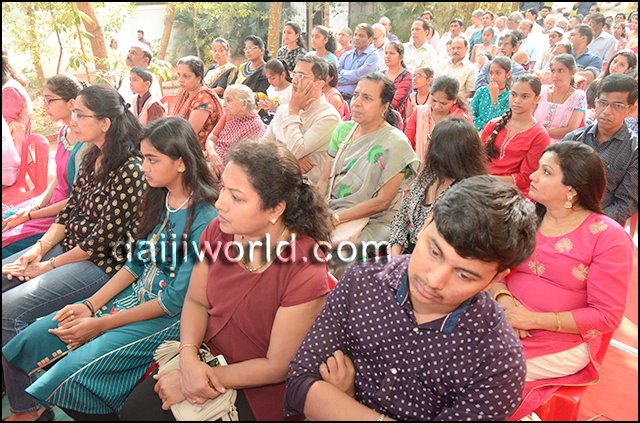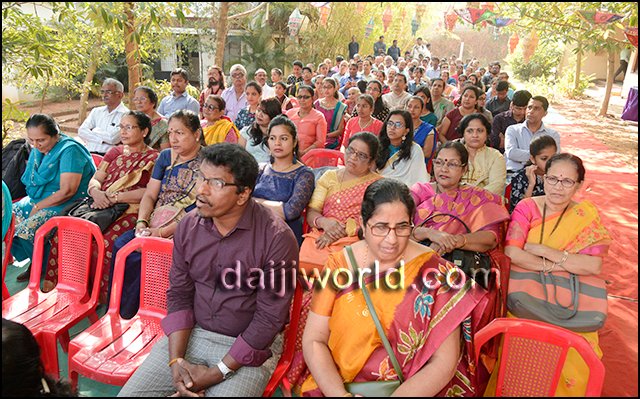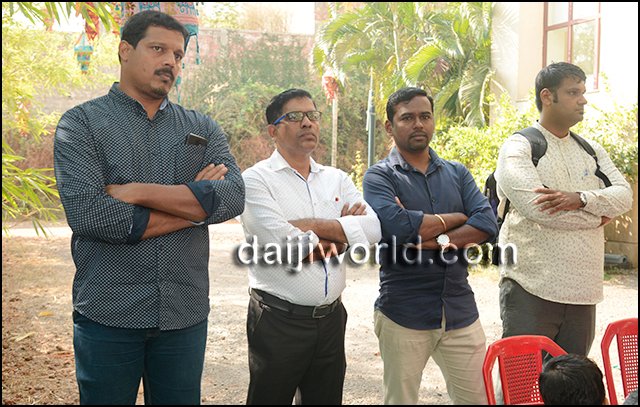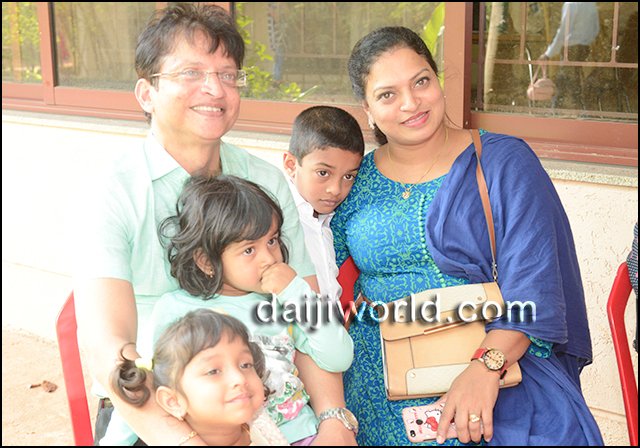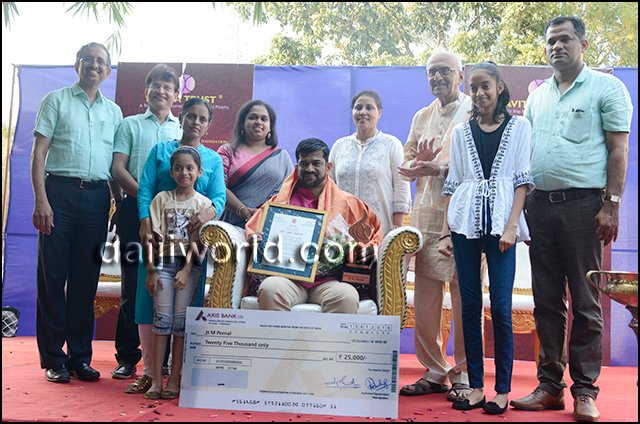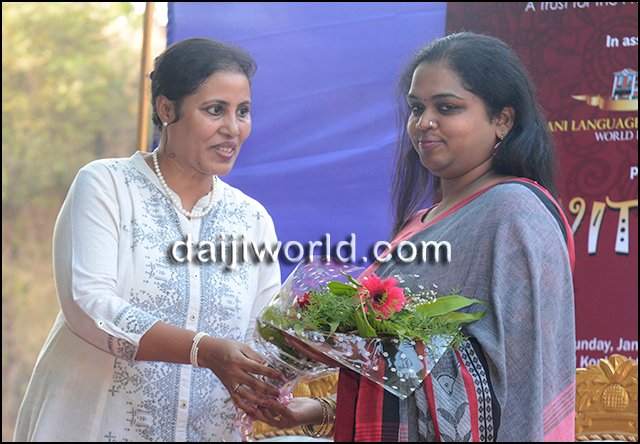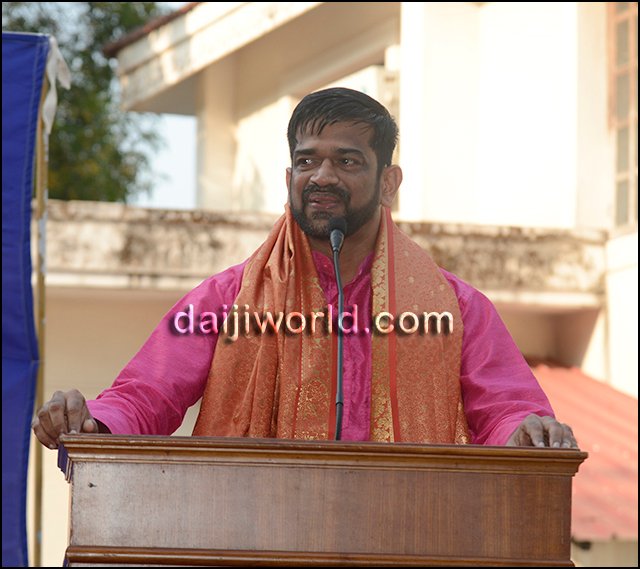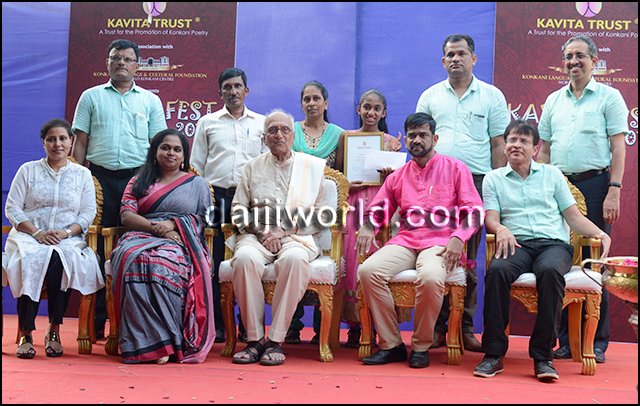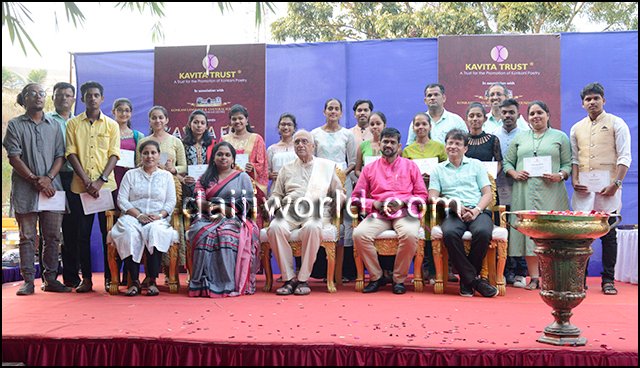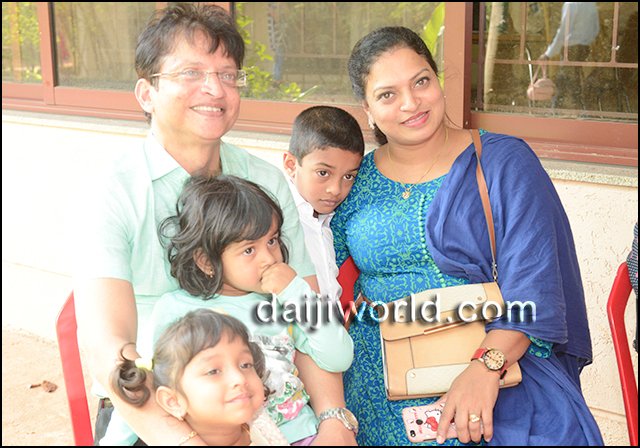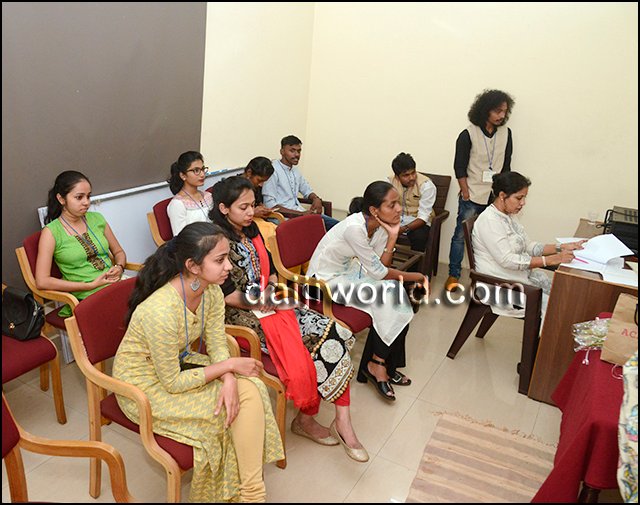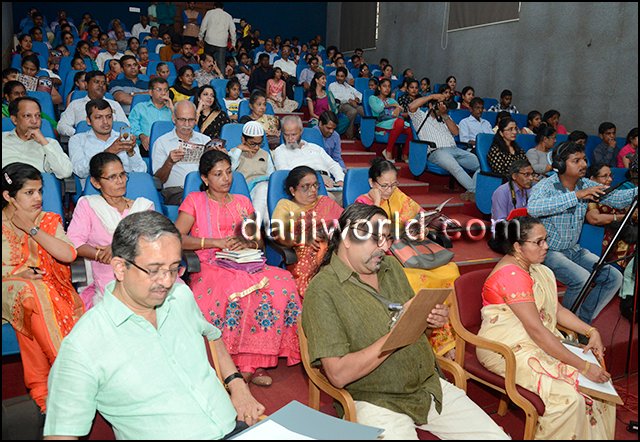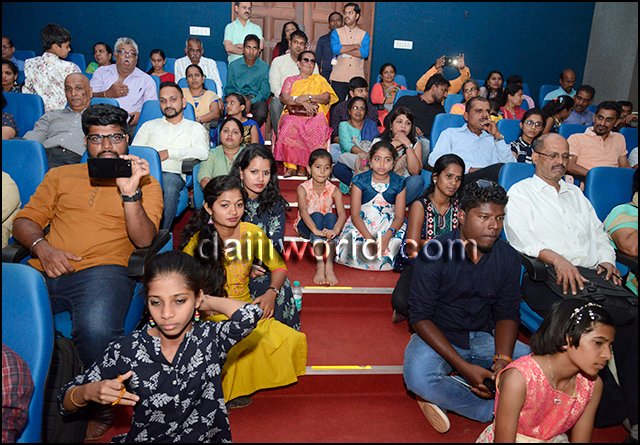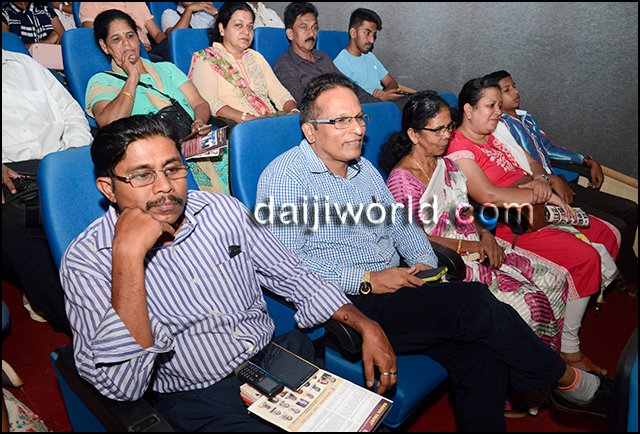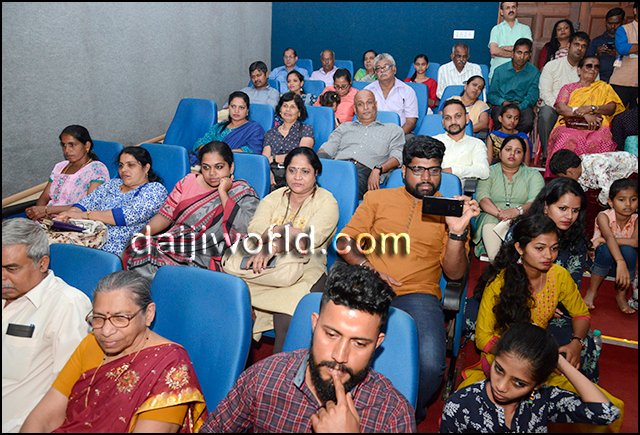 "Kavita trust is giving support and training to the budding poets and is also engaged in keeping alive the poems, which were composed by our legendary and senior poets. Kavita Fest is a get-together of Konkani speaking people belonging to various states. So I am happy to address and participate in this event." Wilma added. 
After the inauguration, a poetry session was held. Renowned poets Ramesh Saju Ghadi, Roshu Bajpe, Urjitha Bobe, Fr Alwyn Sequeira and Smitha Shenoy participated in this poetry session. 
The final round of the Nelson and Lavina Rodricks - 5th Cha Fra D'Costa memorial Konkani poetry recitation competition for children and Rohan and Lavita Monteiro, 6th All India Konkani poetry recitation competition for youth was held during the fest. 
An interactive session was held with poet, writer and critic, H M Pernal. William Pais, trustee, Kavita Trust moderated the session. 
In the closing ceremony, Anvesha Singhbal, Central Sahitya Academy award winner in youth category for the year 2016 and Basti Vaman Shenoy, president, Konkani language and cultural foundation, Kishore Gonsalves, president, Kavita trust, Averyl Rodrigues, secretary, Kavita trust were present on the dais. 
In his speech, Anvesha Singhbal said, "My father was the inspiration for my poetic journey. He is the first teacher and guide for me. Nowadays it is very rare to get support from the parents for literary field. Everyone wants their children to be doctors and engineers. But I am telling those parents that literature is also part of our life. If their children want to learn poem , essays or any form of literature, do support them . One day, they will gain appreciation from the public and become stronger in the society. At the same time, literature is a golden opportunity for youth to express their views and ideas. It also gives boost for their creativity," 
"I am very glad to participate in the Kavita Fest, which is already popular globally. These type of events always help the students and youth to learn more about Konkani Poetry." he added. 
Addressing the gathering, Basti Vaman Shenoy said, "World Konkani Center always supports the Konkani literature and culture. It not only promotes the Konkani culture and literature but also puts in all efforts to keep it alive among the people. The events of Kavita Fest always stand high in the Konkani world and World Konkani Center (WKC) always backs the organizers for their initiative. This should continue and people should throng this place every year in the name of Konkani. I thank Kavita Trust and the participants who came from various states. By making this event success, you proved that the younger generation always has a positive intention towards the Konkani language." 
During the event, poet, writer and critic, H M Pernal was bestowed with the Mathias Family Poetry Award 2018. He was draped with a shawl, given a memento, citation and Rs 25,000 as the prize money. William Pais read the citation. 
H M Pernal in his speech thanked Kavita Trust and Konkani community for the support he received from them in his literary life. He said, "There are two types of awards. One is based on star value and another is based on jury decision. It is very tough to get the latter because it is announced only after the evaluation by the jury. Name and fame is mandatory for former and it always considers benefits of organizers. There is no value for evaluation here. Mathias Family Poetry Award is falls in the second category. After many rounds of evaluation, the jury declares the name of the winner," 
"I dedicate this award to all my co-writers, who have clarity in their views and stand. I thank Mathias Family and Kavita Trust and all who supported me in my literary life." H M Pernal added. 
Later the prizes were distributed to the winners of poetry reciting competition. 
Dattaraj Naik, Goa, Gautam Gaude, Goa and Aniketh Naik, Goa won the first, second and third prizes respectively in the youth category. Prithuma Monteiro and Sarah D'Souza, Mangaluru won the consolation prizes. 
In the children's category, Arush Franko, Bengaluru, Danica Pahal, Permude and Risha Martis, Bela won the first, second and third prizes respectively, while Ishitha Tauro, Mangaluru, Mohammad Turaif, Bhatkal, Melisha Pricita Crasta, Bela, Vishitha V K, Ukkinadka and Neomi Martis won the consolation prizes. 
Kishoo Barkur, president, Kavita Trust, welcomed the dignitaries and gathering. Avrel Rodriguez, secretary, Kavita Trust, briefed the mission and activities of the trust and its various competitions. Trustees of Kavita trust, Vitori Karkal and Andrew L DÇunha were present. 
Poet Melvyn Rodrigues, founder-president of Kavita Trust rendered the vote of thanks. 
Manoj Fernandes, popular TV anchor, compered the event.
https://www.daijiworld.com/news/newsDisplay.aspx?newsID=553221