Mangaluru: CCB police arrest eight students accused of selling ganja
Daijiworld Media Network - Mangaluru (DC)
Mangaluru, Jan 13: The City Crime Branch (CCB) and narcotic crime police arrested eight Kerala based youths and confiscated ganja from them.
The arrested are Akshay K Prasad (22) from Kottarakere, Jafer (22), Nimil (21), Amith Shrivatsan (21), Ashwin (21) and Akshay (22) from Kannur, Mohammed Amir(22) from Kozikode, and Akash S Nair(23) from Pattanathittam.
The students were arrested following credible information that they were involved in selling ganja near Morgans Gate.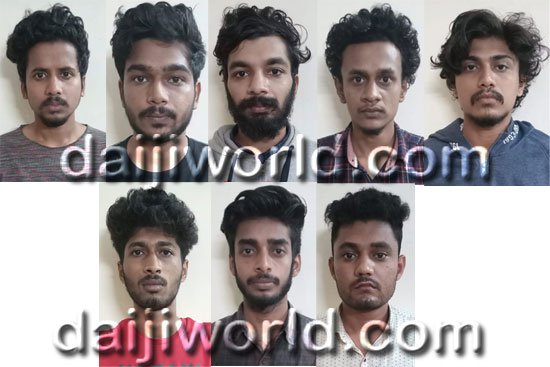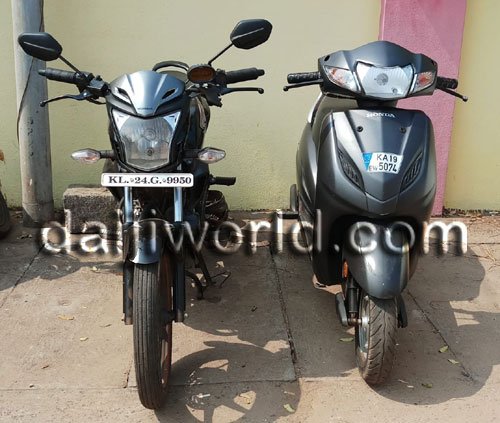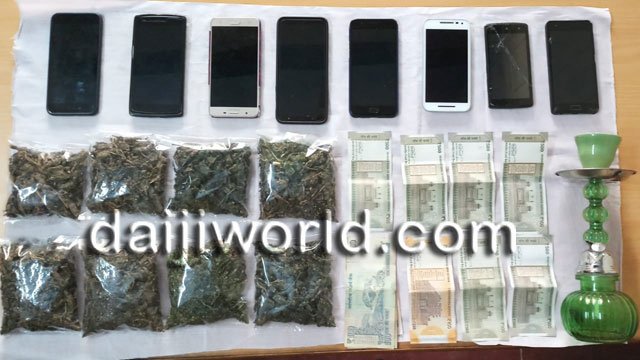 The police seized 500 grams of ganja, eight mobile phones, Rs 4,050 in cash and 2 two-wheelers.
Some of the students who were arrested had allegedly bought ganja from Kerala and selling it to students and the public. It is learnt that seven of the eight arrested are students of two engineering and one physiotherapy college in the city.
The operation was carried out by CCB inspector Shantharam, economic and narcotic crime inspector Ramakrishna, CCB PSI Kabbal Raj and staff.
https://www.daijiworld.com/news/newsDisplay.aspx?newsID=553115