Madikeri: Police raid rave party - arrest young men, homestay owner
Daijiworld Media Network - Madikeri (SP)
Madikeri, Jan 14: Kodagu district police raided a homestay facility in the district and succeeded in arresting people indulging in rave party organized there.
The police have arrested Jude Pereira and Shankar Shantanu from Maharashtra, Sairam and Ishwar from Bengaluru, and homestay owner, Maleyanda Appanna. The homestay where the rave party was in progress when the police raided, Balaji A1 home stay, is located at Napoklu in Madikeri taluk here.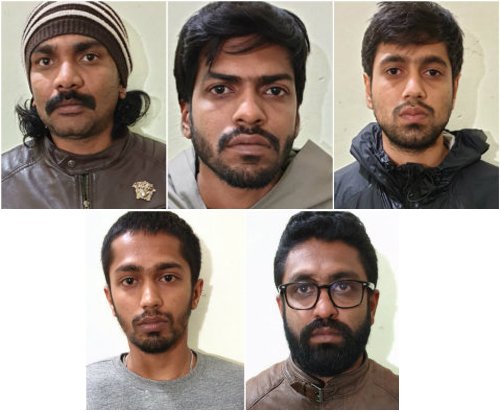 During the raid, the police recovered 205.15 grams of ganja leaves, 29 grams of charas, hookah equipment etc. They also confiscated Rs 1, 75,500 cash that reportedly was accumulated by selling drugs.
A total of five accused were arrested in this successful operation.
https://www.daijiworld.com/news/newsDisplay.aspx?newsID=553180