Bantwal: Gram panchayat member brutally attacks man, reason unknown
Daijiworld Media Network – Bantwal (DC)
Bantwal, Jan 13: A man was brutally attacked by a gram panchayat member here at Salethur on Sunday, January 13.
The injured has been identified as Hameed (52), from Palthaje, a daily wage labourer.
He was attacked by Sathar (35), a member of Veerakamba gram panchayat while he was waiting for bus near Medu junction.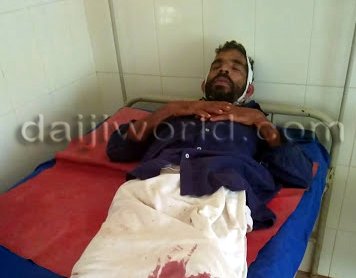 The injured was rushed to Vittal hospital.
A case has been registered at Manjeshwar police station.
https://www.daijiworld.com/news/newsDisplay.aspx?newsID=553101