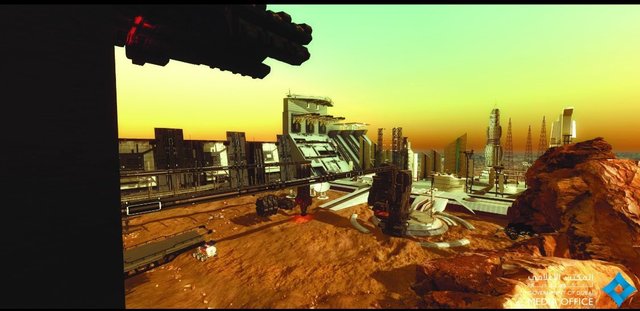 From Washington Post
Over the past few decades, oil and gas revenue has helped the United Arab Emirates develop at a breakneck pace. Its glistening megacity Dubai is now home to the world's tallest building and countless other accolades, while just last year there were new plans announced to build a completely new "city of happiness."

The UAE's latest venture may set new heights in terms of ambition, however. On Tuesday, at the sidelines of the World Government Summit in Dubai, the UAE announced that it was planning to build the first city on Mars by 2117. According to CNBC, UAE engineers presented a concept city at the event about the size of Chicago for guests to explore.

In a statement, Sheikh Mohammed bin Rashid Al Maktoum, ruler of Dubai and vice president of the UAE, sounded confident about the project. "Human ambitions have no limits, and whoever looks into the scientific breakthroughs in the current century believes that human abilities can realize the most important human dream," Maktoum said.

And despite the grandiose nature of the idea, the 100-year-plan does emphasize some practical steps. "The Mars 2117 Project is a long-term project," Maktoum explained in the statement, adding that the first order of business would be making space travel appeal to young Emiratis, with special programs in space sciences being set up at universities in the UAE.
Read the full article here:
https://www.washingtonpost.com/news/worldviews/wp/2017/02/16/the-uaes-ambitious-plan-to-build-a-new-city-on-mars/?utm_term=.8ae8de8849be
---
Make sure to follow this profile
@contentjunkie
to stay up to date on more great posts like this one.