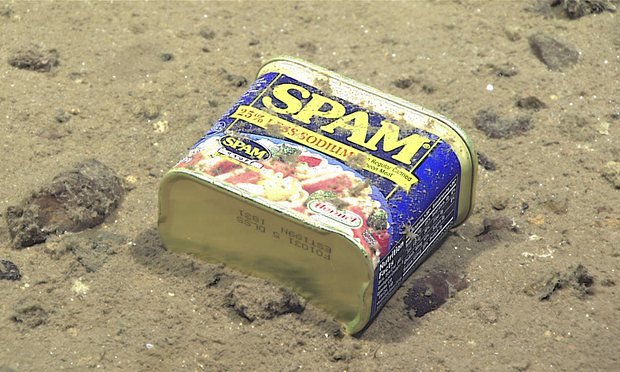 From The Guardian
Scientists have discovered "extraordinary" levels of toxic pollution in the most remote and inaccessible place on the planet – the 10km deep Mariana trench in the Pacific Ocean.

"We still think of the deep ocean as being this remote and pristine realm, safe from human impact, but our research shows that, sadly, this could not be further from the truth," said Alan Jamieson of Newcastle University in the UK, who led the research.

"The fact that we found such extraordinary levels of these pollutants really brings home the long-term, devastating impact that mankind is having on the planet," he said.

Jamieson's team identified two key types of severely toxic industrial chemicals that were banned in the late 1970s, but do not break down in the environment, known as persistent organic pollutants (POPs). These chemicals have previously been found at high levels in Inuit people in the Canadian Arctic and in killer whales and dolphins in western Europe.

...
Read more here
https://www.theguardian.com/environment/2017/feb/13/extraordinary-levels-of-toxic-pollution-found-in-10km-deep-mariana-trench
---
Make sure to follow this profile
@contentjunkie
to stay up to date on more great posts like this one.