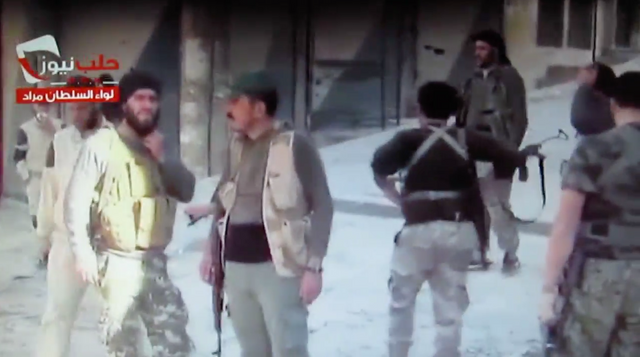 VIDEO OF WHITE HELMETS WORKING WITH AL-QAEDA IN JISR SHOUGHOUR IDLIB AFTER CITY CAPTURED IN 2015
DTube version:
Bitchute version: https://www.bitchute.com/video/rgae6KsMNnpz/
Al-Qaeda's Ambulance Service: Video provides proof of western, Gulf State and Israeli funded White Helmets operating alongside terrorist groups in Syria. Rarely seen (located Aug.18, 2018) video of the White Helmets operating in Idlib, Syria in conjunction with a Jaish al-Fateh (al-Qaeda) Islamic jihadists. The White Helmets have been portrayed by western media and government organizations as heroic rescuers of small children, however, an insurmountable amount of evidence reveals that the group is actually comprised of terrorists posing as rescuers while receiving massive payments from partnered and affiliated governments. Over $100 million of western taxpayer money has been spent financing the White Helmets and over $1 billion has been spent financing the FSA (Free Syrian Army) which is also comprised of numerous al-Qaeda and ISIS affiliated terrorist groups. Additional information related to such is provided below: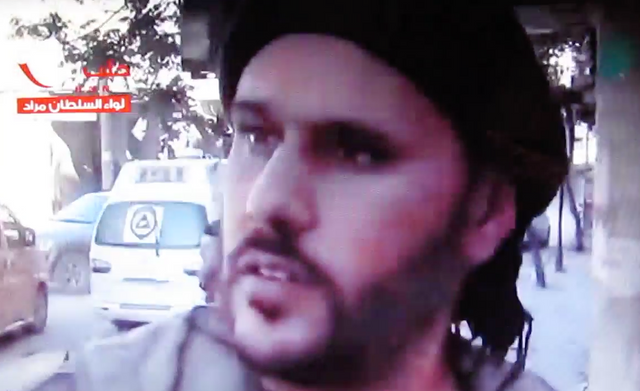 Massive White Helmets Photo Cache Proves Hollywood Gave Oscar to Terrorist Group
https://clarityofsignal.com/2017/02/27/massive-white-helmets-photo-cache-proves-hollywood-gave-oscar-to-terrorist-group/
Direct Terrorist Collusion: Over One Dozen Videos Capture White Helmets Working Side-By-Side With Terrorist Groups in Syria
https://clarityofsignal.com/2017/05/08/direct-jihadist-collusion-over-one-dozen-videos-capture-white-helmets-working-side-by-side-with-terrorist-groups/
Examining the Truth about Syria and the White Helmets
https://thewallwillfall.org/2018/01/30/examining-the-truth-about-syria-and-the-white-helmets/
White Helmets Funded By US, UK, EU and Qatar governments
https://21stcenturywire.com/2016/10/10/white-helmets-funded-by-us-uk-eu-and-qatari-governments/
SYRIA: AVAAZ, PURPOSE & THE ART OF SELLING HATE FOR EMPIRE
http://www.wrongkindofgreen.org/2014/09/17/syria-avaaz-purpose-the-art-of-selling-hate-for-empire/
Huge Cache of White Helmets Exposed Links All In One Massive Volume For Sharing and Red Pilling - Over 400 Images in 22 Files
https://steemit.com/news/@clarityofsignal/huge-cache-of-white-helmets-exposed-links-all-in-one-massive-volume-for-sharing-and-red-pilling-over-400-images-in-22-files
Additional still images from video: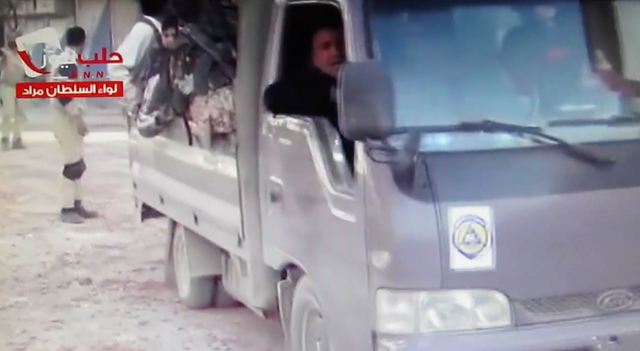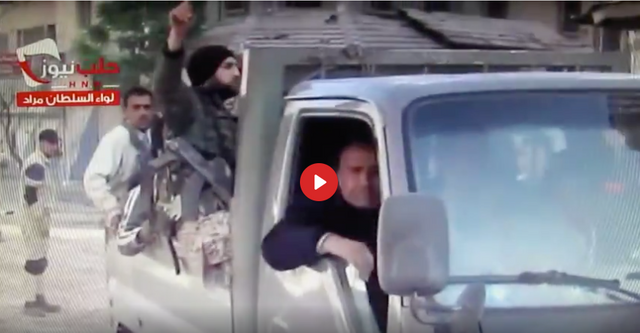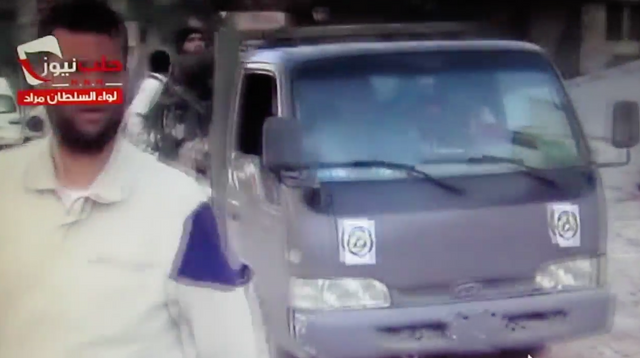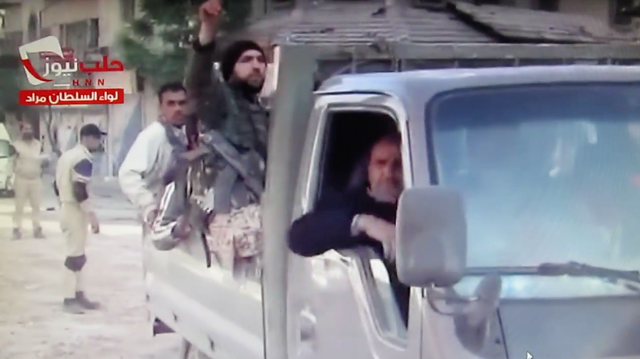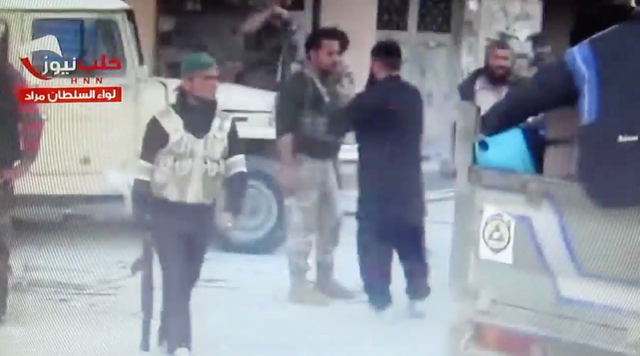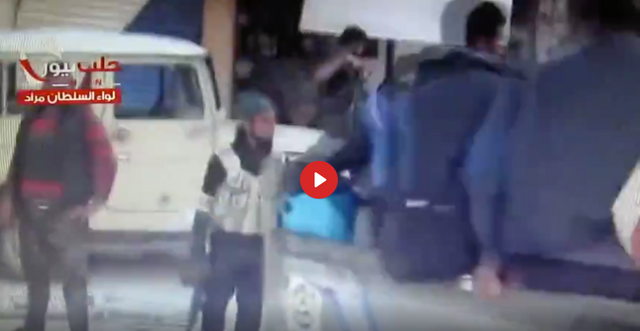 Images of boot kicking at corpse -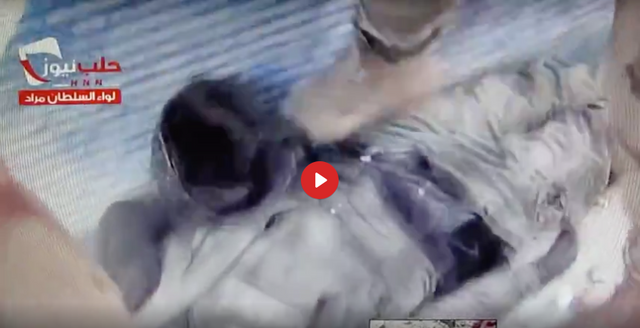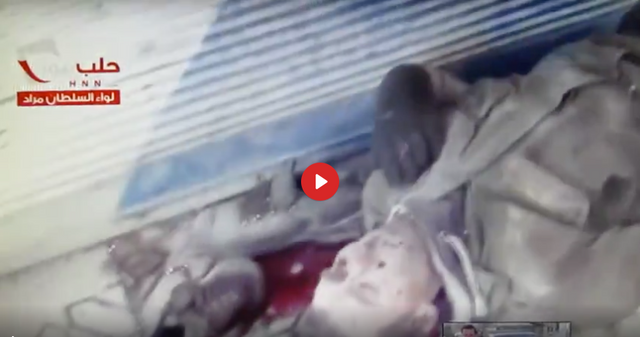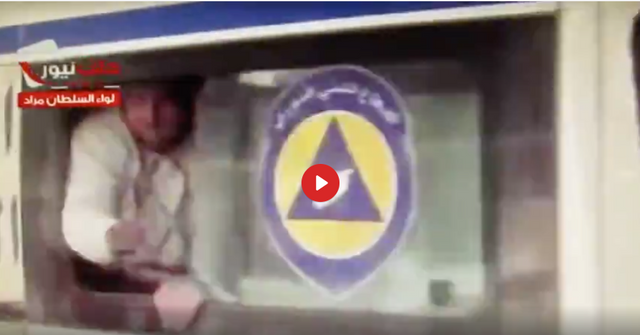 More information on the terrorist groups within the FSA is here:
"All McCain's Men" in the FSA Terrorist Factions in Syria – A Lesson in How Not To Conduct Covert Foreign Operations And Provide Support For Terrorists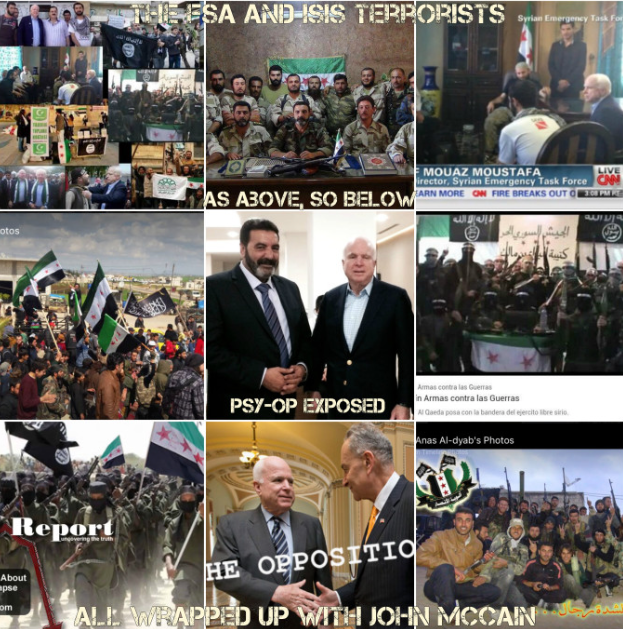 https://clarityofsignal.com/2017/11/12/all-mccains-men-in-the-fsa-terrorist-factions-in-syria-a-lesson-in-how-not-to-conduct-covert-foreign-operations-and-provide-support-for-terrorists/
Follow WhiteHelmetsExposed on Twitter to learn the truth about the Syrian War.