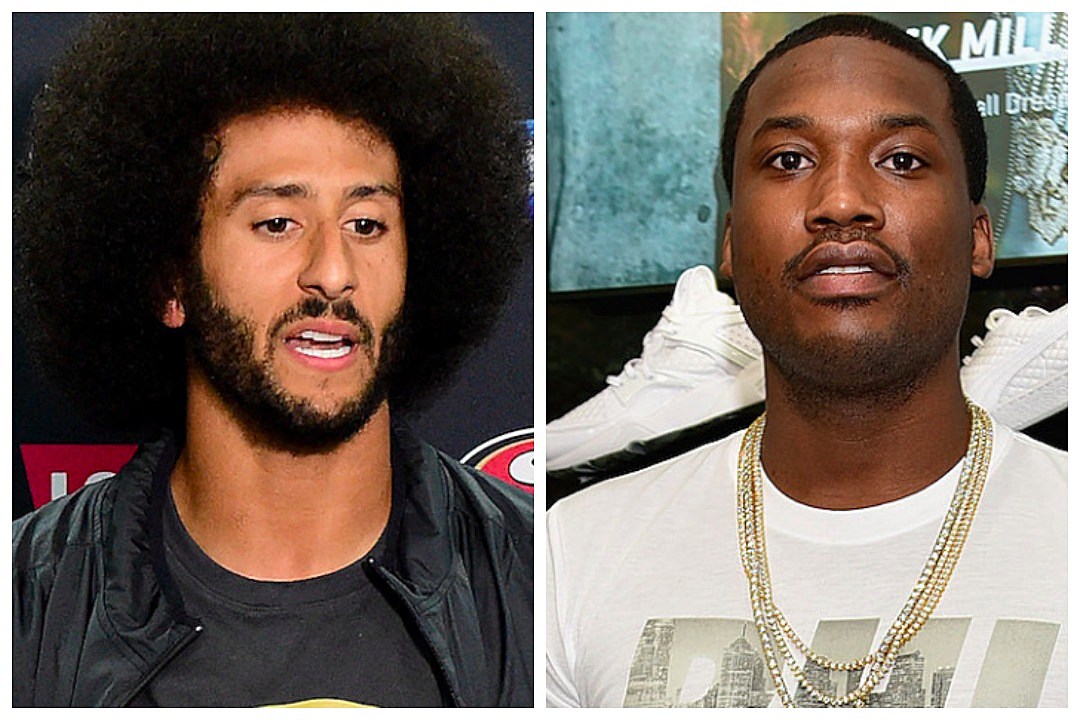 Colin Kaepernick has donated over $900,000 to over 30 different organizations so far and is close to ending his $1 million dollar pledge. Last week the former 49ers Quarter Back explained on social media how he will distribute the final $100,000 with the help of some of his celebrity friends.
As stated by Colin, the final donations will be in the form of a 10-day approach, in which he will donate $10,000 to an organization in which a celebrity friend will match. For example, rapper Meek Mill & Colin Kaepernick have pledged today to donate $10,000 each to the Philadelphia Youth Service Inc.
"Despite my brother's current circumstances, he continues to stay involved and connected in the community of his hometown of Philly," Kaepernick said, per TMZ Sports. "I've spoken to Meek several times since his incarceration and during one of these calls, is when he pledged...we're both donating $10,000 each for a combined $20,000 to Philadelphia's Youth Service Inc."
Additionally to Meek Mill's pledge, Colin Kaepernick has also already teamed up with Golden State Warriors All-Stars Kevin Durant & Steph Curry, and partnered up with Snoop Dogg & Serena Williams, who have donated $25,000 to "Mothers Against Police Brutality."
Colin plans to reveal his tenth and final $10,000 donation later on this week, thereby concluding his $1 million dollar pledge to organizations that work in suppressed communities, which he began in September 2016.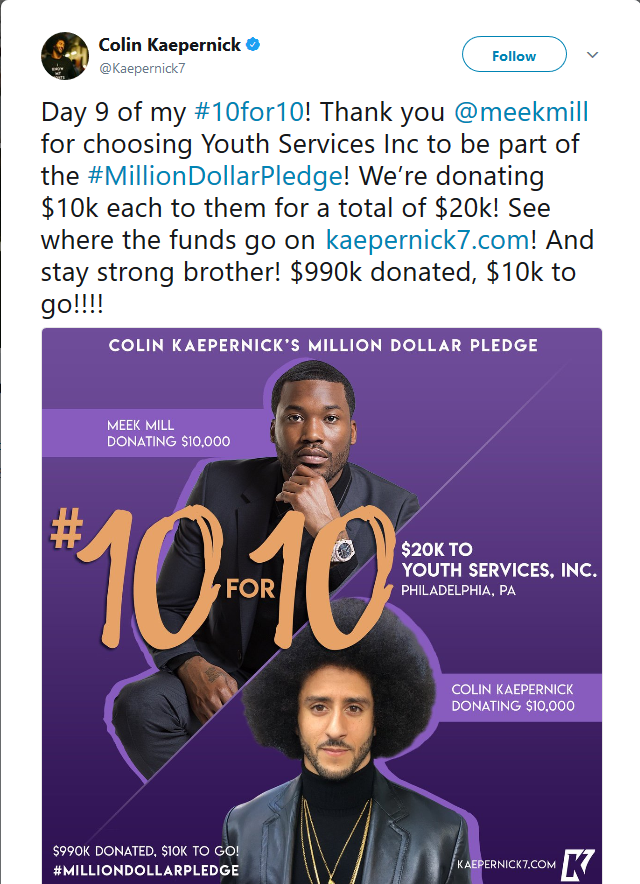 https://twitter.com/Kaepernick7/status/957947079539724288
Published By @carloscaz
Personal Instagram: https://www.instagram.com/carloscaz
Photography Instagram: https://www.instagram.com/anoungallery
Website: https://www.litlightbulb.com
SOLA: https://sola.ai/carlos_caz