So you don't believe in GOD? Explain this!
For thousands of years, doubters have questioned the true existence of GOD and accepting Jesus Christ as his ONLY son. Throughout history man has seen and experienced unimaginable things that provide no other explanation other than the presence of the all mighty GOD himself.
Aldi Novel Adilang, a 19-year-old from Sulawesi, worked as a lamp keeper on a floating fish trap, known locally as rompong, located 125km out at sea.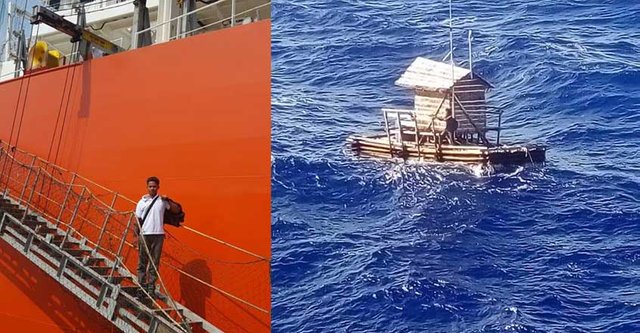 The teenager was employed to light the rompong's lamps, designed to attract the fish, and according to his father had done the job since he was sixteen. When heavy waves and winds snapped his tether ropes, he was send adrift from Indonesia towards Guam and was lost at sea for a staggering 49 days! I mean wrap your mind around this people, most of us can't even make it 4 days without a cell phone let alone no food or water and completely isolated from every other human on earth. What a horrific experience for any human being let alone a 19 yr old kid.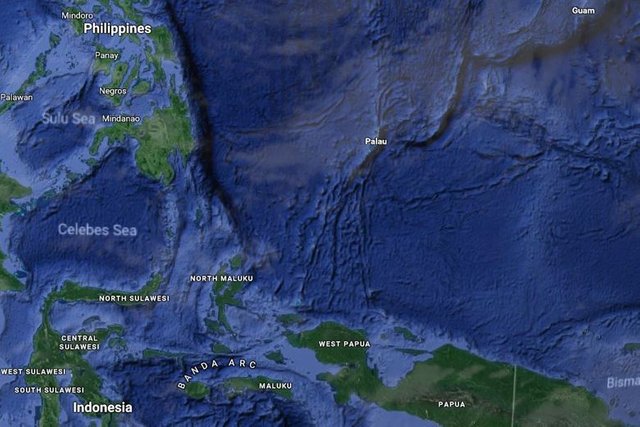 Looking at this map and how far he drifted off without another boat seeing him for a month and a half is unimaginable let alone the fact that he had to catch his own food, filter his water, burn his boat for cooking and stay sane in a situation where the chance for survival in nearly ZERO!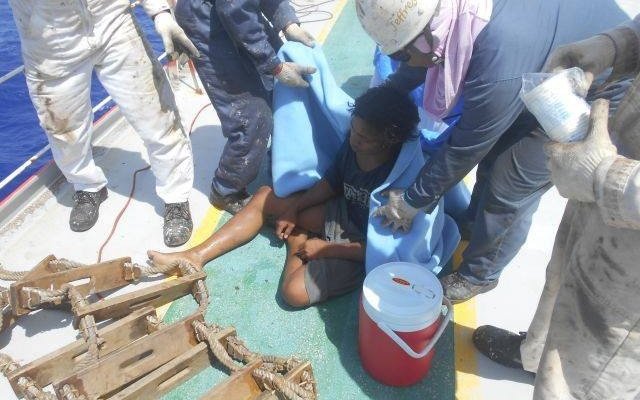 After at least 10 ships had gone by but failed to stop it would be easy for anyone to break down and just accept the fact that they are shark food but, not this kid.
He luckily brought two very important things with him out to sea. The first item was a radio to send a signal that he received as a gift from a friend and the other was the Holy Bible. After 49 long days and most likely a million prayers to GOD he was found and rescued to a hospital in Japan for recovery. He has now been reunited with his family in Indonesia.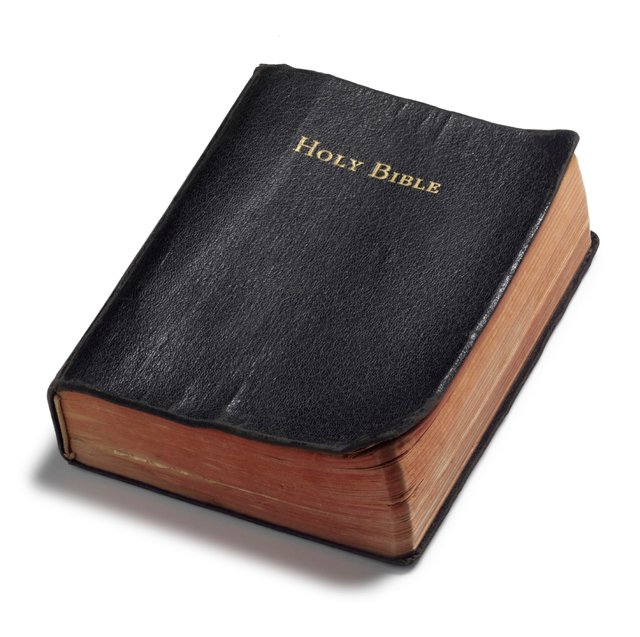 Many times in life we hear stories like this where we would give a person zero chance to live and somehow by some miraculous intervention the story has a happy ending. How can this be? Is this kid just more lucky than the rest of us who would have perished? NO! His divine faith in the Lord and a several thousand year old book called the Bible is the only explanation to me. Many times in life humans will be dealt hardships that the rest of us can't even fathom. When these rough patches hit your life....Believe in JESUS......he is the way and the life....and the ONLY way to heaven.