Indonesia country is beautiful but has the most malware occurence. Malware in simple words is a virus. You have to be aware and scan for viruses both on your android or desktop device when you find out that you have visited a non https site from Indonesia.
Below are the statistics that show that Indonesia has the most malware occurence: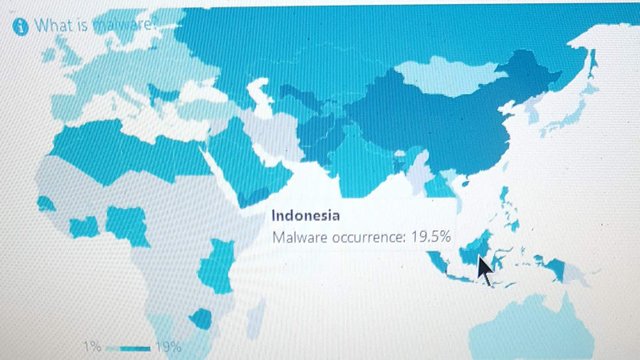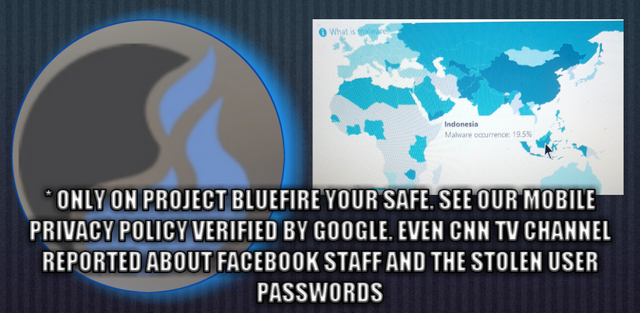 The Internet is not a safe place because any computer can be an easy target for cybercriminals.
Cyber Security technologies makes it possible for your personal data to stay safe from hackers. Moreover, organizations like facebook that store your personal information use emerging technologies to avoid this because they have very valuable information to be stolen and recently, they have become an easy target.
« Cyber security is as simple as ABC:
A-lways
B-e
C-areful
Especially underage internet users must follow one rule to avoid getting hacked, and that is only adding people they know on social media.»
In contrast on Project Bluefire your data is not transmitted to advertisers and other big data companies, there is a mobile privacy policy and the android app Project Bluefire is verified by google. The mobile privacy policy can be found on play store under this android app, posted on the mobile developer's personal blog. To be honest most people find it difficult to use Project Bluefire, it is a complicated social media but with the new update it is very easy and simple as tested by more than 100 users/installs.
What can you do with project bluefire?
Combine paying networks into one easy to use app, navigate to each network seamlessly, chat with other members and post your referral links👥
With project bluefire you can discover networks that will earn you money. 🔥💰💸💶💷💵💴🔥 Paying Social Networks Video Tutorials and Reviews. 🔍📚🎞⚙️ Share Advice, Knowledge, Or Referrals 💡
Live updates. New paying networks are being added frequently.⏳ Oh and now many free tools and games when you feel bored. 😌
We also have a mobile privacy policy approved by the playstore, and we want you to know that we don't sell your information to third parties. Your log in information is protected as we don't have access to the source code of each paying network, we just display the website of each paying network through the app. The idea is to chat with other users, share advice, knowledge or referrals. We do not use our own referral links to provide you these paying networks.
We will not disappoint you, and we will make sure our first Bluefirers to gain the right loyalty points for being active. 🙏
Project Bluefire is now available for download on the playstore. iOS version is under development. 📲
Android: Search project bluefire on the playstore or click the link in bio.
How is not affected by malware and hackers?
They use Anti-DDOS protection for their community.
References:
Posted using Partiko Android