---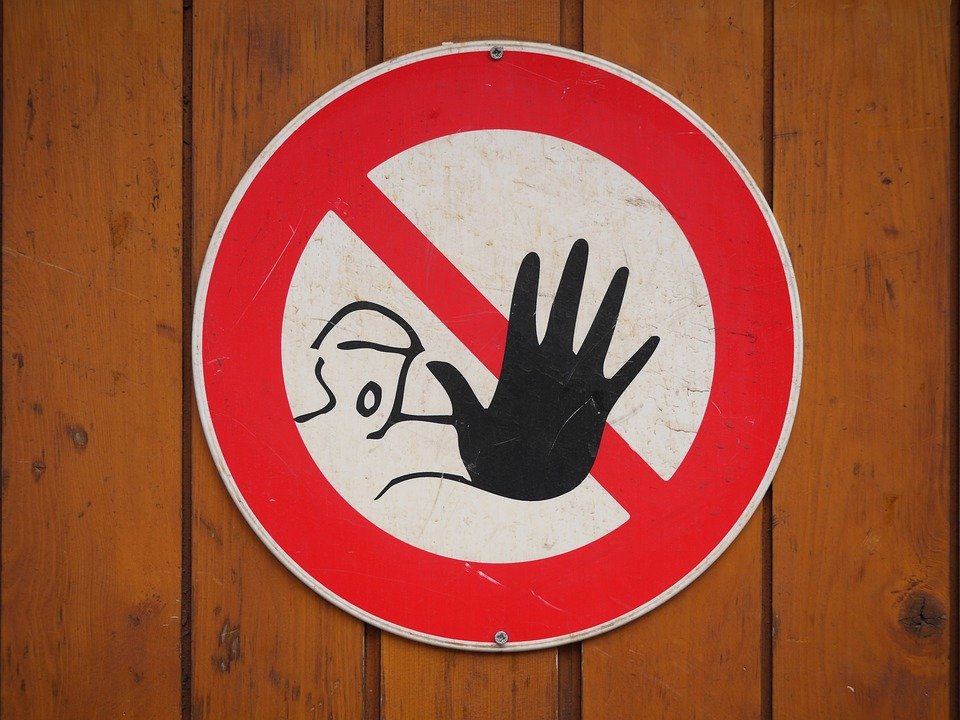 Coindesk posted an article yesterday that revealed a leaked pastebin that has been confirmed by supposed sources that was very close to the deal. This leak shows a list of banks interested in the R3cev blockchain firm.
List of banks from leaked pastebin:
R3 Fundraing Orderbook - Indication of Interest from DLG members as of 11/21/16 (Subject to Internal Approvals)
ING 3.5
Bank of America 2.5
Barclays 2.5
BBVA 2.5
Credit Suisse 2.5
HSBC 2.5
Intesa Sanpaolo 2.5
Natixis 2.5
Skandinaviska Enskilda Banken 2.5
Société Générale 2.5
UBS 2.5
Wells Fargo 2.5
Westpac Banking Corporation 2.5
State Street 2
Bank of Montreal (BMO Financial Group) 1
Bank of Nova Scotia (Scotiabank) 1
Bank of Tokyo-Mitsubishi UFJ (Mitsubishi UFJ Financial Group) 1
BNP Paribas 1
BNY Mellon 1
Canadian Imperial Bank of Commerce 1
Citigroup 1
Commerzbank 1
Commonwealth Bank of Australia 1
Danske Bank 1
Deutsche Bank 1
Mizuho Bank 1
Nomura 1
Nordea 1
Northern Trust 1
OP Financial Group 1
Royal Bank of Canada 1
Royal Bank of Scotland 1
Sumitomo Mitsui Banking Corporation 1
Toronto-Dominion Bank 1
UniCredit 1

Opted-out: Banco Santander, Goldman Sachs, J.P. Morgan, Macquarie Group, Morgan Stanley, National Australia Bank, and U.S. Bancorp
I do see the misspelling but on the bottom you can see the list of banks that opted-out of the project. I wonder what the reason for this was?
Either way, I see that banks are investing into blockchain technology and isn't that a good indicator for the average person to start investing into crypto-currency? Are we going to see banks create their own blockchains and what could that do to the current economy of crypto-currency?
The interesting thing is, there seems to be legal twitter battle going on. R3 has apparently sent a cease-and-desist to bitcoin developer Peter Todd: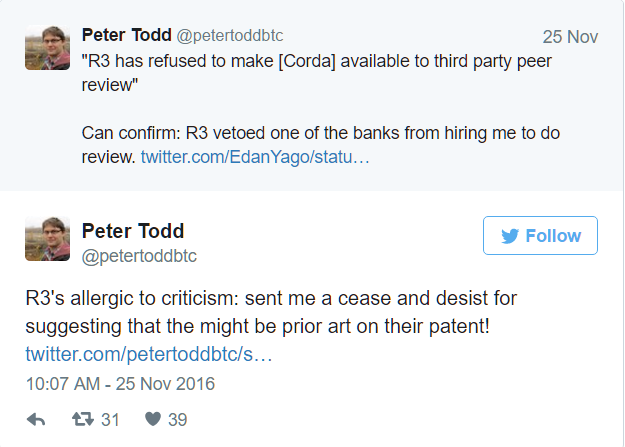 Original twitter post
If you read the article from Goldsilverbitcoin, it seems the R3 firm is dishing legal threats against members of the bitcoin community. This is troubling to me because that looks to be a sign of centralization. Something that we are trying to get away from with blockchain technology.
Image source:Pixabay

---


---