The first mining television will be released to the market thanks to creative canaan, the second largest mining equipment manufacturer in the world.
Hello friends following the updates again of the world of the cryptocurrency I find another news that I strongly call my attention let's see what it is about.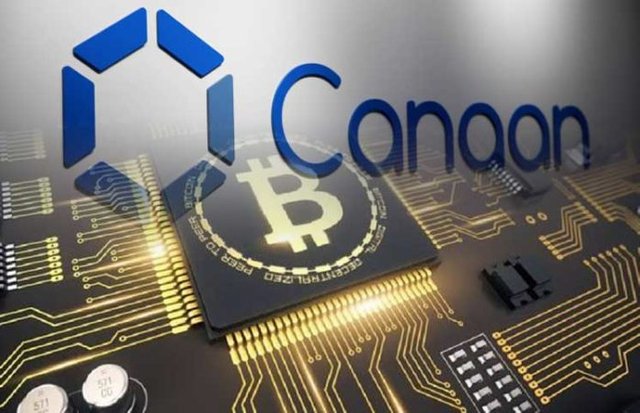 Canaan Creative has launched what it hopes to be the future of Blockchain and the first of a series of launches that will improve its position in its fight for a greater share in the market of Bitcoin mining devices: a mining TV.
Called AvalonMiner Inside, the smart TV also functions as a Bitcoin mining device, and while some dismiss it as a marketing gimmick, Canaan believes that this could be the future of crypto mining.
Canaan Creative is the second world manufacturer of Bitcoin mining equipment behind Bitmain. While Bitmain controls approximately 70% of the mining platform market, in addition to its substantial Bitcoin mining operations, Canaan controls around 17%.
Canaan's 'AvalonMiner Inside' has the capacity to process 2.8 trillion hashes per second, which may seem like a lot, until the capacity of existing ASIC equipment is taken into account. The most powerful mining platform in Canaan's current inventory can process 11 trillion hashes per second, which means that AvalonMiner Inside only has about a quarter of the available energy that a regular mining platform.
Although it has additional functions such as voice control, real-time Bitcoin mining profitability screen and a link to the Canaan entertainment platform where users can pay for content and gifts using extracted bitcoins, this still does not seem to be a practical device , According to some people.
Canaan has not built a device that is intended to compete directly with Bitmain's Antminer or other comparable ASIC miners. What Canaan is trying to do is build a new generation of Internet of Things devices enabled with Blockchain.
These devices will expand the blockchain and increase its hashrate while simultaneously reducing the centralization risk inherent in the dominant model of Bitcoin mining farms. Instead of facing Bitmain in a potentially painful price war in a territory that has only one clear leader, Canaan hopes to democratize Bitcoin mining by having people buy mining devices for reasons other than Bitcoin mining.
A network of five million networked devices operating at 25% of the capacity of an ASIC miner would, in theory, have better results than a network of 500,000 ASIC miners working at full capacity.
Critics and upcoming IPO
Some, however, insist that the device is little more than a self-promotion trick, which offers no real use to users. Speaking to the South China Morning Post recently, Xiao Lei, a Bitcoin analyst in Beijing said:
It seems more like an exaggeration. It will be more significant if these companies could integrate the mining function in the main existing television brands. "
Bitmain has reported that it is ready to go public on an unprecedented Initial Public Offering. Canaan recently also requested its next IPO in Hong Kong, estimated at USD $ 1 billion, and certainly has an eye on the existential threat of Bitmain with the launch of the new device.
An excerpt from his presentation of IPO says:
If we can not maintain the scale and profitability of our unique line of system products and, at the same time, offer new products, our ability to continue growing will suffer. "
The Chinese government's stance on crypto mining and exchange activities poses another significant risk to Canaan's business. According to the South China Morning Post, this is one of the main motivations for the plan proposed by Cannan to include Hong Kong instead of mainland China.
This information was taken with little modification of:
https://www.ccn.com/crypto-mining-giant-canaan-unveils-first-ever-bitcoin-mining-television/
It is amazing how each time the technological world advances every year, we will have a mining television that will be a good solution for our pockets.
Thanks for taking a few minutes of your time to read my post I hope to see you in my next post.
            Do not forget to support me and follow me.