No Bull
I am a fan of the TV show "Bull", where actor Michael Weatherly plays the main character, who was based off the real Dr. Phil.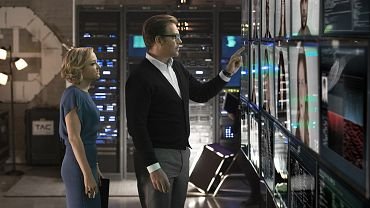 In the recent episode 13 of season 2, titled "Grey Areas", Bull assist an old friend accused of mall-practice. The description for the episode is below.
The TAC team helps Bull defend his former colleague, psychotherapist Donovan Benanti (C.J. Wilson), who is accused of malpractice when one of his patients commits a double-murder/suicide. Bull faces a moral and legal dilemma when Benanti reveals additional damning information about his sessions with the patient, as the conversations fall under attorney-client privilege.
During this episode, Bull stated the psychologist were the ones teaching the CIA how to mentally torture their victims. Interested I did a cursory search and yes, this is true.
The CIA Contractors
The CIA contractors who helped develop and operate the "enhanced interrogation techniques" that the agency used on terror suspects, including waterboarding, were paid more than $80 million, according to the Senate Select Committee on Intelligence report on the CIA's interrogation program released Tuesday.
The contract was for more than $180 million, but the contractors had only received $81 million when their contract was terminated in 2009.
Although the committee identified the contractors via pseudonyms, NBC News has previously identified them as Mitchell, Jessen & Associates, a Spokane, Washington, company run by two psychologists, Dr. John "Bruce" Jessen and Dr. James Mitchell, who had both previously worked with the U.S. Air Force. (Windrem, 2014 Dec 9)
The article goes on to say in addition to the $180 million dollar deal, it also provided two principals with $1000-a-day tax-free retainers.
John Rizzo, the acting CIA general counsel who met with the psychologists, wrote in his book, "Company Man," that he found some of what Mitchell and Jessen were recommending "sadistic and terrifying." One technique, he wrote, was "so gruesome that the Justice Department later stopped short of approving it." (Windrem, 2014 Dec 9)
SERE Training
The article also comments on SERE training, a "list of exploitation and interrogation techniques that had been effective against Americans". The CIA wanted a rush on this request. SERE training is officially a mnemonic for Survival, Evasion, Resistance and Escape.
However, another reporter explained it is more of a hazing ritual. In the article the attendee served in the Marine Corps in the 90's,
While I was in the school, I lived like an animal. I was hooded, beaten, starved, stripped naked, and hosed down in the December air until I became hypothermic. At one point, I could not speak because I was shivering so hard. Thrown into a 3-by-3-foot cage with only a rusted coffee can to piss into, I was told that the worst had yet to come. I was violently interrogated three times. When I forgot my prisoner number, I was strapped to a gurney and made to watch as a fellow prisoner was water-boarded a foot away from me. I will never forget the sound of that young sailor choking, seemingly near death, paying for my mistake. I remember only the sound because, try as I might, I could not force myself to look at his face. I was next. But for some reason, the guards just dropped the hose on my chest, the water soaking my uniform.

I was incarcerated at SERE for only a few days, but my mind quickly disintegrated. I became convinced that I was being held in an actual prisoner of war camp. Training had stopped, from my point of view. We had crossed over into some murky shadow land where the regulations no longer applied. I was sure that my captors, who wore Warsaw Pact-style uniforms and spoke with thick Slavic accents, would go all the way if the need arose. (Morris, 2009 Jan 29)

Back to the CIA

Those survivors of the torture sued the contractor psychologists who designed the programs post 9/11.

In an extraordinary step, psychologists James Mitchell and Bruce Jessen now face a federal lawsuit for their role in convincing the CIA to subject terror suspects to mock drowning, painful bodily contortions, sleep and dietary deprivation and other methods long rejected by much of the world as torture. (Ackerman, 2015 Oct 13)

Ben Soud, who now lives in his native Libya, was taken to a CIA black site in Afghanistan, and for extended periods permitted "sleep only for minutes at a time because of painful stress positions, constant blaring music, and guards banging loudly on the door of his cell every hour or so", the suit claims. Guards paraded him naked around the black site for "15 minutes every half hour through the night and into the morning", according to the Senate report.

Although the CIA only acknowledges waterboarding three detainees – Abu Zubaydah, Khalid Shaikh Mohammed and Abdul al-Rahim al-Nashiri – the lawsuit claims the agency subjected Ben Soud to a "form of waterboarding". (Ackerman, 2015 Oct 13)

As of 2017, I found this on the lawsuit.

Case 2:15-cv-00286-JLQ ECF No. 261 filed 08/17/17

References:

Robert Windrem. (2014 Dec 9). CIA Paid Torture Teachers More than $80 Million. Retrieved from https://www.nbcnews.com/storyline/cia-torture-report/cia-paid-torture-teachers-more-80-million-n264756

David J. Morris. (2009 Jan 29). Cancel Water-Boarding 101. Retrieved from http://www.slate.com/news-and-politics/2018/03/georgia-violated-deltas-first-amendment-rights.html

Spencer Ackerman. (2015 Oct 13). CIA torture survivors sue psychologists who designed infamous program. Retrieved from https://www.theguardian.com/us-news/2015/oct/13/cia-torture-survivors-sue-psychologists-aclu