5 Syrian Army Soldiers Killed and 20 Injured in an ISIS Bus Attack
5 Syrian army soldiers were killed and 20 others injured in a terrorist attack against their transport bus yesterday evening in the Syrian desert, the attack was carried out by ISIS remnants.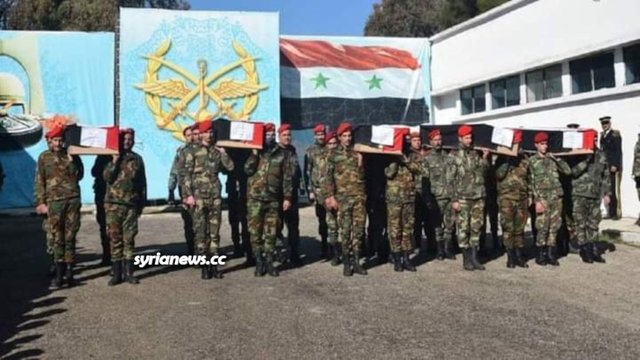 The bus was transporting soldiers back to their homes from their outposts in the depth of the Syrian Badiya - desert in the eastern Homs countryside.
ISIS remnants after their defeat by the Syrian army and their allied forces holed in a zone in the Al Tanf region in southeastern Syria, the zone is protected by the US army illegally deployed in the region.
Attacking buses is one of the tactics of the US Pentagon directly by its forces or through its proxy terrorist groups.
More about this attack in this report: US-sponsored ISIS Kill 5 Syrian Soldiers, Injure 20 Others in a Bus Attack.
----
Your objective comments are always welcome.
---
Follow @ArabiSouri:
Twitter: Arabi Souri
Syria News: www.syrianews.cc
---
Donations are highly appreciated, just click on the Donate button via PayPal or Credit Card: Donate.
You can also donate with Steem/ Tron or SBD or even delegate some much-needed SP.
#Nusra #ISIS #Terrorism #USA #EU #Wahhabism #Zionism #alQaeda #FSA #Saudi #Qatar #Israel #Net #Neutrality #Mainstream #MSM #Control #WarOfTerror #kurdistan #sdf #kurds #RegimeChange #Syria #Iran #Russia #InformationWar