A rose nestled within tragedy. Beautiful First Lady Asma Assad has endured the criticism and rejection of the world, while being honored by her own people in Syria.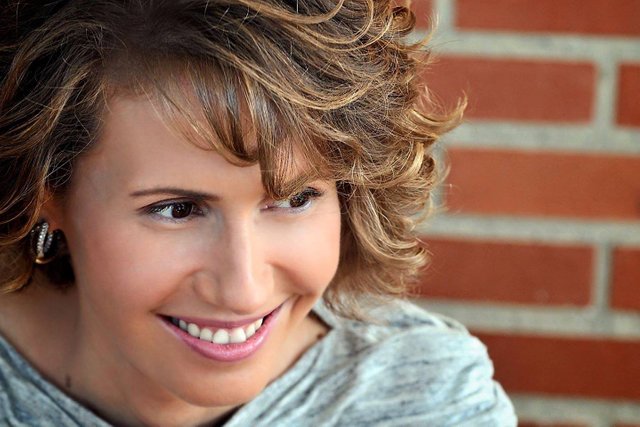 (First Lady Asma Al Assad, uncovered, as a symbol of religious tolerance & freedom that she and her husband President Bashar Al Assad promote in Syria. The true story of Syria has been untold by western media.)
In March, 2011, before the mainstream media was given the directive to attack the First Lady, Vogue Magazine published a positive article about her entitled: "Asma Al Assad: A Rose In The Desert".
Shortly after, the media was alerted to begin tearing down this kindred spirit, in its collaborative efforts to promote war against Syria - a war that's been fueled by the beneficiaries of Genie Oil & Gas Company and has carried out horrendous atrocities against the Syrian people. Through all of the attacks, First Lady Assad has remained a gentle humanitarian soul, commonly found among the citizenry helping her people in any way possible.
Here is an excellent article about the sudden turn-around and instant demonization by the western media against the First Lady.
http://themillenniumreport.com/2018/05/first-lady-asma-al-assad-syrias-national-treasure-and-joan-of-arc/
Nevertheless, despite the mainstream media attacks, she is revered among Syrians and upheld as a beacon of light in the dark war they are living in.
In an article published yesterday, the author writes, "Syrian First Lady Asma Al-Assad Helped Her Nation Defeat Zio-Takfiri Terrorism, She'll Beat Back Breast Cancer Too".
http://mouqawamahmusic.net/syrian-first-lady-asma-al-assad-helped-her-nation-defeat-zio-takfiri-terrorism-shell-beat-back-breast-cancer-too/
First Lady Al-Assad reported to the media this week that she has been admitted to treatment for breast cancer.
"Strongly, confidently and faithfully, Mrs. Asmaa al-Assad started the first stage of treatment of a malignant tumor in the breast which was discovered in its early stage," the Syrian Presidency Office said on its Facebook page.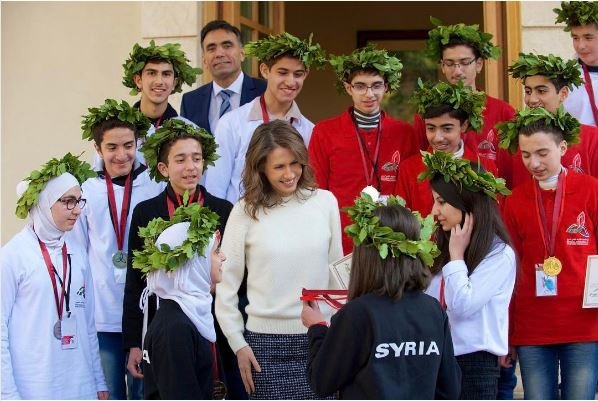 Here are just a handful of well-wishes that have appeared for the First Lady from Syrians & other commenters, just in my newsfeed:
"Asma is such a beautiful person in all ways I can think of. Her healing will have the prayers of all Syria and all the people around the world who love her as well. If ever there was someone who would heal....it will be her. <3"
"May she be well."
"She will recover by the grace of Allah......."
"Hope she makes a full recovery. Horrible what the msm did to her"
"I hope the family is into more then just western medicine. This is why I wish to know more about CBD use in Syria. Other than that I wish the family the best and the 1st lady a good recovery. God will find a way."
"sure hope she recovers quickly. Syria needs her and so do we. <3"
"Dear Asma al Asad, you may not know it but you should feel it and you will see it, that there are so many people who love you and admire you and respect you for your bravery and support and dedication to responsibility and devotion to your beautiful family that we are Praying for your health, happiness, safety and wellbeing, Aameen"
"Hopefully she will make a full recovery ."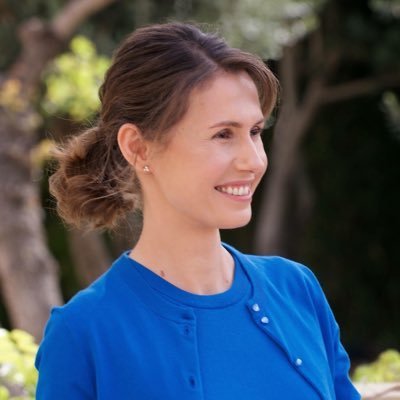 "We Sincerely Hope That She Has Successful Treatment And Gets Well Soon ."
"My prayers are with her today."
"I'm praying for her health."
"My prayers are with her."
"God bless her. "
"Best wishes to the most heroic & beautiful Lady in the world! 🇸🇾️🇷🇺️✌️💞💞💞"
"Wishing her a speedy and full recovery <3 🇸🇾"️
"First lady ....lady of jasmines may God heal you fast & bless you ..wishing you fastest recovery"
"Wishing you fastest recovery ....lady of jasmines"
"Jasmine Asma Al Assad is a survivor of worse than cancer. This dirty war has riddled Syrians with the worst. God bless her. Allah Yehmia 🙏🌷🇸🇾"
"Dahkil rabek our first lady 🙏 Prayers to you and family 😘😘😘🇸🇾🙏🌷"
"Pray for her good health and fast recovery from illnesses."
"I wish her all the very best! Many blessings*"
"I ask Allah for quick recovery"
"I hope sanctions don't limit her treatments"
"Fast recovery to this beautiful lady Asma 🌹🌹"
"Praying for a speedy recovery for our beautiful First Lady of Syria,Asma al-Assad. We Love you. 💞🇸🇾"️
"I pray for her! She is strong! She will fight this Cancer and will winn!! Love her, most georgeous Asma al Assad - Syria's First Lady! My deep respect. I pray for her!!! It will all be good. All my power to YOU dear Asma al Assad - Syria's First Lady💞💞💞🇸🇾️🇸🇾️🇸🇾️🇸🇾️💪💪💪"
And my own: May God bless the First Lady of Syria. Wishing her a full recovery and keeping her in my prayers. <3