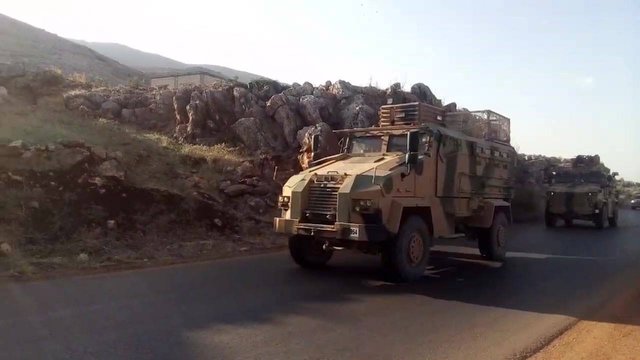 BEIRUT, LEBANON (8:20 P.M.) - The Turkish Parliament has ratified a motion on Wednesday to extend their military's operations into northern Iraq and northern Syria for another year, the Anadolu News Agency reported.
According to the state-owned agency, the motion was submitted by the Turkish cabinet earlier this year and its approval on Wednesday means that the military can continue their operations in Syria and Iraq for another year.
The reason for ratifying the motion was due to the threat Turkey faces from the Kurdistan Workers Party (PKK) and Islamic State (ISIS) in both Syria and Iraq, the Parliament said.
"However, the existence of PKK and Daesh in Iraq, poses a direct threat to regional peace, stability and the security of our country," they added.
The Turkish military is currently deployed inside both Syria and Iraq; however, neither of the aforementioned countries have invited them to conduct operations within their borders.
---
If you can't view videos or other embedded visuals, click the link below!
Posted from AMN with SteemPress : https://www.almasdarnews.com/article/turkish-parliament-approves-new-military-operations-in-syria-and-iraq/
---

Follow AMN on Steem to get updates, We follow back :-)
![](

)