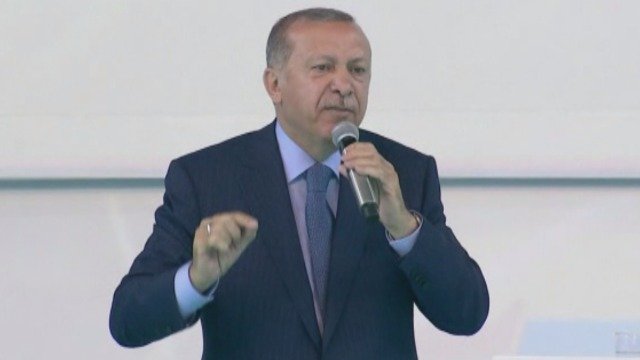 In an article published Tuesday in the Wall Street Journal, Turkish President Recep Tayyip Erdogan called on the international community to take action to prevent an attack on Idlib, the last rebel enclave in Syria, and warned that "the entire world stands to pay the price" otherwise.
Kremlin spokesman Dmitry Peskov told Sputnik on Sunday that Russian President Vladimir Putin and his Turkish counterpart Recep Tayyip Erdogan have agreed to maintain their dialogue focusing on the conflict in Syria and the situation in the country's Idlib de-escalation zone, following the Russia-Turkey-Iran summit in Tehran.
On Sunday, the Wall Street Journal reported that the US Defense Department may be mulling the idea of striking Russian or Iranian military forces aiding the Syrian government if they were to launch an assault on Idlib. The report added that the United States would specifically decide whether to strike Russian air defense installations.
Russia Says Has to React to Aggression as Terrorists Entrench Positions in Idlib
A Pentagon official told Sputnik that the United States is prepared to take action in response to any alleged chemical weapons use in the Syrian province of Idlib, however, did not confirm media reports about possible US strikes against Iranian or Russian forces.
"Syria, Russia and Iran should know that the United States and the rest of the world are watching very closely and will take appropriate action if there is a new slaughter in Idlib," Pentagon spokesperson Commander Sean Robertson told Sputnik on Monday.
The commander said the United States is closely monitoring the situation in Idlib and has engaged the Russian government and military at the most senior level to make clear that the United States and its partners will respond swiftly to any verified chemical weapon use in the province or elsewhere in the country.
Source: Sputnik

---
If you can't view videos or other embedded visuals, click the link below!
Posted from AMN with SteemPress : https://www.almasdarnews.com/article/erdogan-calls-on-the-world-to-stop-assad-in-idlib/
---

Follow AMN on Steem to get updates, We follow back :-)