Next time you're at the grocery story and can't decide on Doritos, Cheetos or Lays chips, remember that it doesn't really matter because they're all owned by the very well know conglomerate, PepsiCo.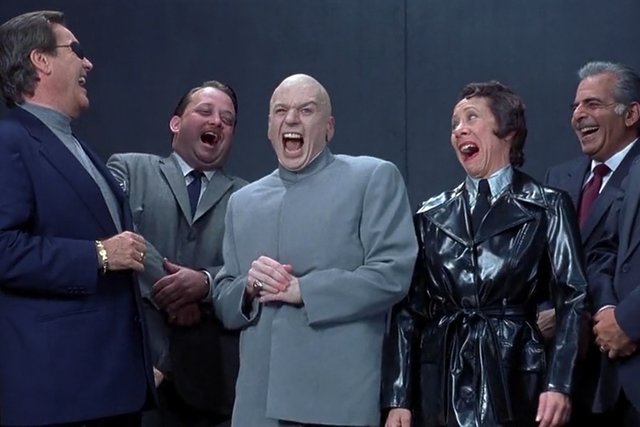 PepsiCo is one of the many large conglomerates that controls several brands in a similar space that we're all accustomed to seeing on our grocery store shelves.
Another perfect example is Coca-Cola. Coca-Cola also owns a wide range of brands in similar spaces that include Minute Maid, Dasani, Fanta, Sprite, and of course Coke. These conglomerates do a great job of hiding in plain sight, and offering many "options," just to mislead us, the consumers.
Below are the conglomerates that control every aspect of our lives:
---
Media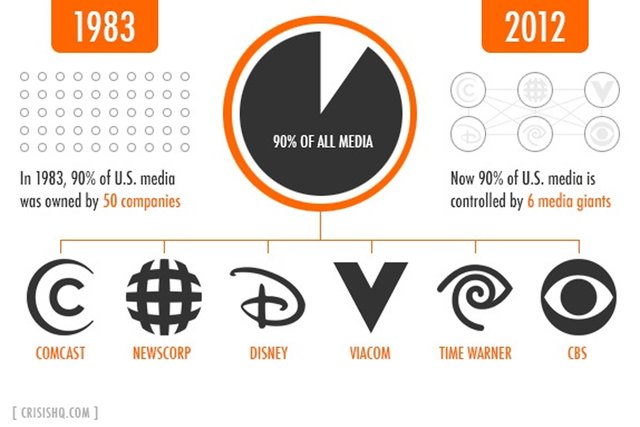 The media is controlled by 6 major conglomerates that include GE, News-Corp, Walt Disney, Viacom, Time Warner, and CBS. Combined, these 6 conglomerates control 90% of the media.
---
Finance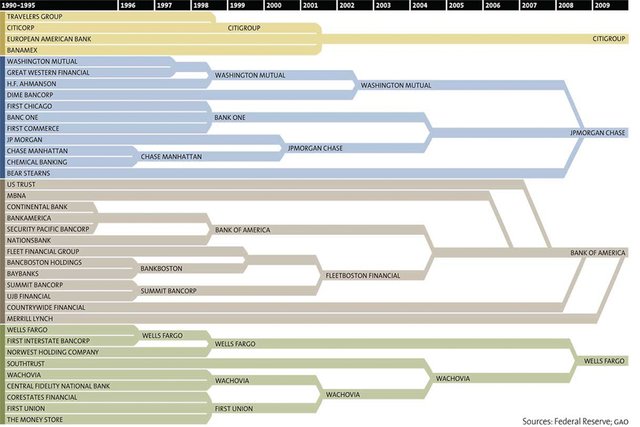 America's financial assets are controlled and held by 10 financial "institutions" that include JP Morgan Chase, Bank of America, Wells Fargo, and Citigroup.
---
Dating

Just when we thought that you had dating websites options, it turns out that we don't.
IAC is the conglomerate that controls 45 of the leading dating websites and apps that include OKCupid, Match.com, Tinder, and HowAboutWeMeet, including a few known media websites as well.
---
Cars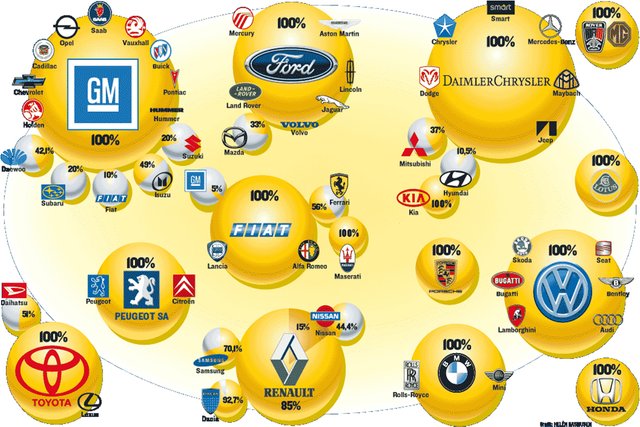 Cars aren't safe from conglomerates either. 55 of the leading cars brands in the world are controlled by 14 car conglomerates.
---
Food & Drink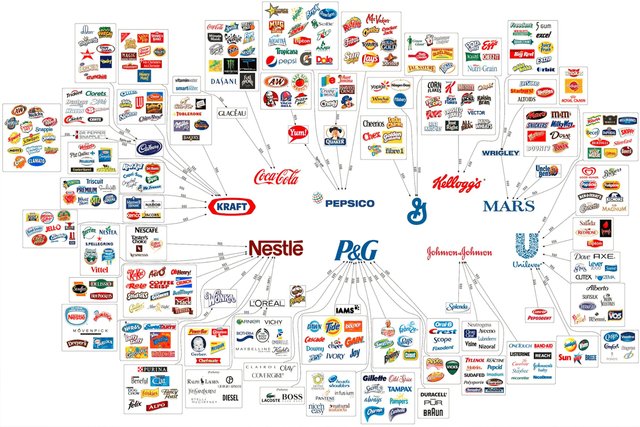 Coca-Cola, PepsiCo, General Mills, Kellogg's, Mars, Unilever, Johnson & Johnson, P&G, Nestle, and Kraft, are the 10 conglomerates that control a majority of the food and drink products that we consume.
---
Next time you're at a grocery store, car dealership, or thinking of trying out online dating, remember that you only have the illusion of choice.