Now that's a Very Costly Piece of Metal Junk
The US war ministry known as the Pentagon has lost one of its costliest fighter jets and had to ask the public to help find it!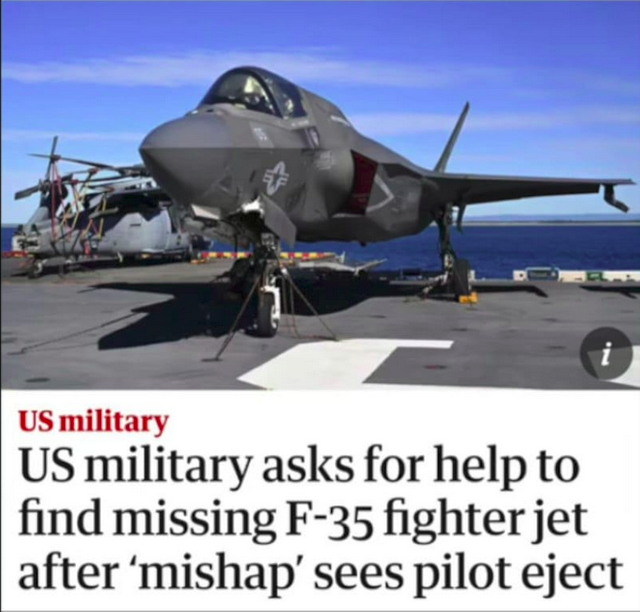 Did the pilot forget to pay the Find the Plane app subscription fees that they couldn't locate it after it crashed?
With a minimum cost of $80 million when unarmed and ranging between $100 million and $150 million when armed with weapons and munition, this is a real waste of money, that's about 3 times the cost of its equivalent and maybe much better Russian Sukhoi 37, for instance.
The F35 has not yet been tested in actual combat against peer forces, it's also not been tested in contested zones where considerable air defense systems are active, except for the Israeli F35 that was shot and damaged by the Syrian air defense in February 2018.
Image source: New Syria FB page.
---