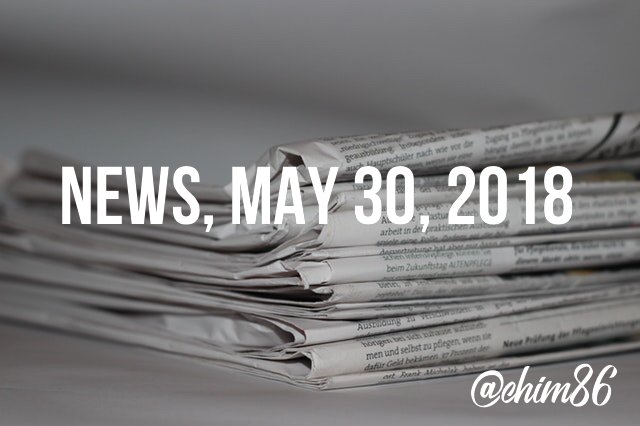 Are you looking for the latest news? Get everyday the latest Blockchain technology and cryptocurrency markets news. Just follow me on steemit to stay in the loop! I'm looking forward to receiving your feedback and comments.
---
News, May 30, 2018
Did German Authorities Cause The Current Bitcoin (BTC) Crash By Selling Seized BTC?


Austrian regulator bans unlicensed crypto mining company


Maersk Launches the First-Ever Blockchain Marine Insurance Platform


Hackers Demand $1 Million in XRP After Bank Data Theft


Cardano (ADA) Hits Another Milestone With Smart Contracts Testnet

---
If you like this post




please resteem it




upvoted it



---
Subscribe to my blog and follow mein twitter @coin4free and you will not miss any news!