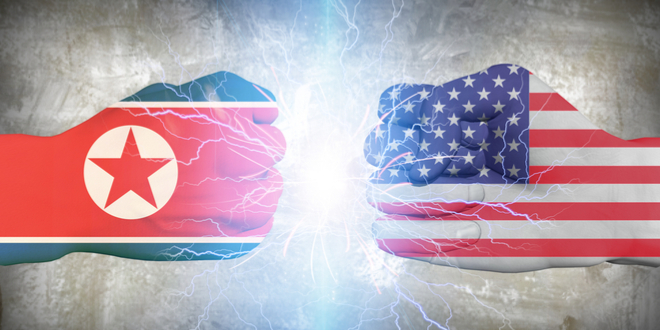 Trans-Pacific tensions reached a peak last week as the North Korean government claimed that U.S. President Donald Trump had declared war, conforming to recent mystical revelations that hold the ultimate War of Gog and Magog has begun.
After President Donald Trump sent a threatening tweet on Monday, North Korean Foreign Minister Ri Yong-ho told reporters in New York that the US had officially declared war on the Asian nation.
"The whole world should clearly remember it was the US who first declared war on our country," Ri Yong-ho said at a press conference outside the UN General Assembly building. "However, last weekend Trump claimed that our leadership won't be around much longer, and hence at last he declared war on our country. Given the fact that this came from someone who holds the seat of the US presidency, this is clearly a declaration of war."
Read more at https://www.breakingisraelnews.com/95599/trump-just-begin-war-gog-magog-north-korea/#AzGlKGysF0iwdU4S.99
All credit goes to:
Breaking Israel News
Please post your comments in the replies section below.
Have a very nice day!
---







Check us out at:
https://armageddonbroadcastnetwork.tv/
https://www.youtube.com/c/Armageddonbroadcastnetwork
https://www.facebook.com/groups/ICoLR/
https://vk.com/congregation_of_lord_rayel
Donate at:
https://armageddonbroadcastnetwork.tv/donate/