Aceh Utara, Gubernur Aceh Drh. H. Irwandi Yusuf, Msc meninjau pengembangan jalur Kereta Api Aceh, 16/02/2018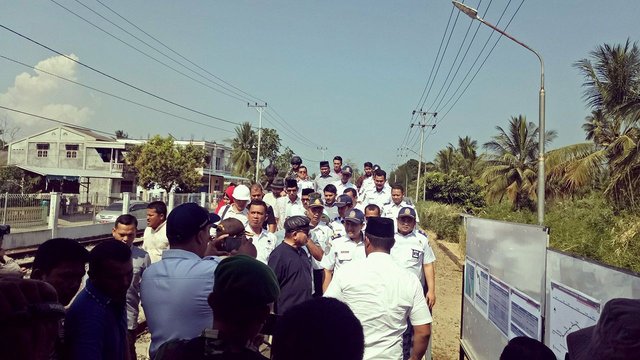 Kunjungan yang dilakukan Gubernur Aceh dihari libur ini, merupakan serangkaian kunjungan ke beberapa proyek di Lhokseumawe dan Aceh Utara yang dimulai dari peninjauan Tempat Pendaratan Ikan Pusong, Kawasan Ekonomi Khusus (KEK) Arun dan Stasiun Kereta Api di Kruenggeukueh.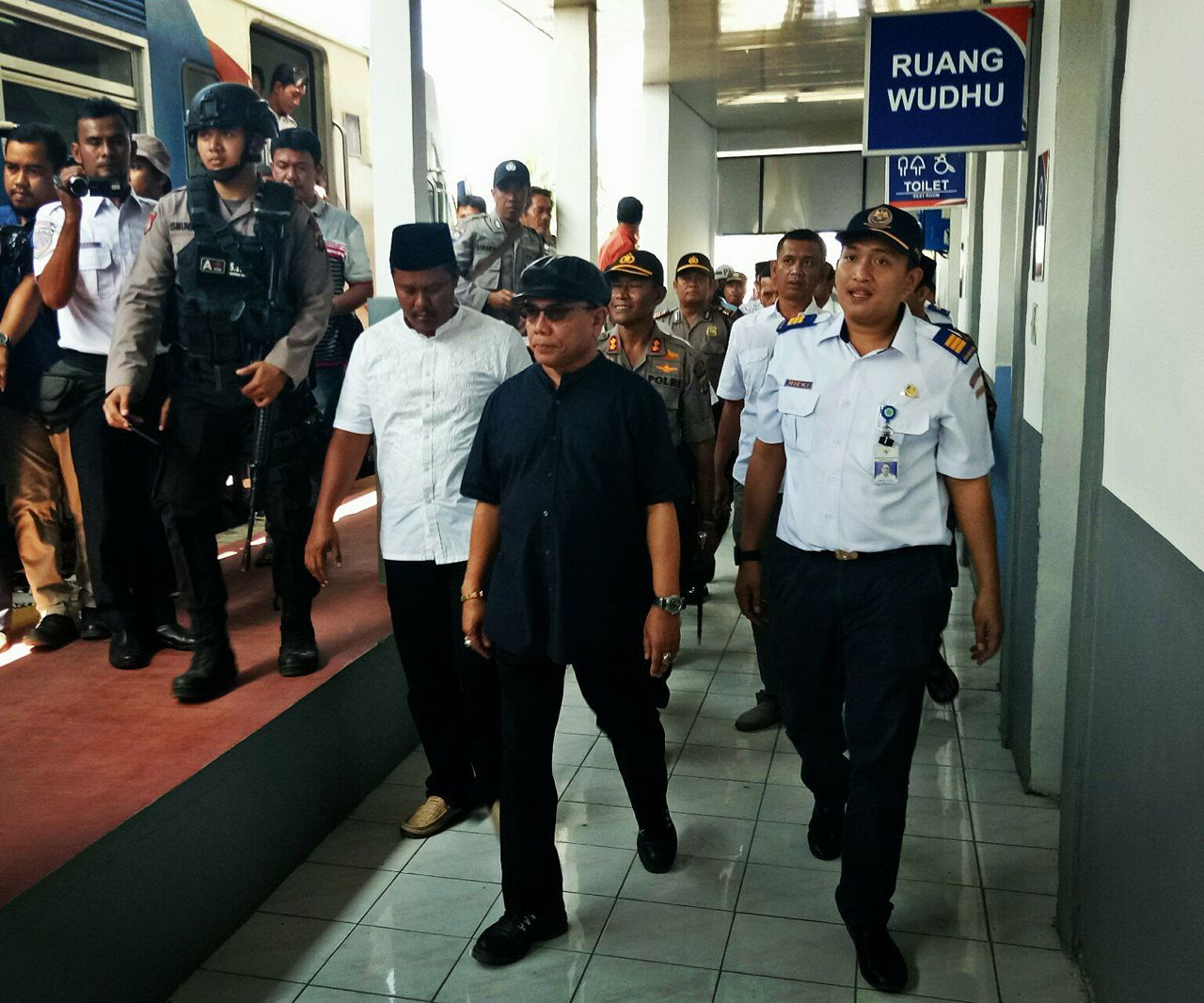 Dalam kunjungan ke Stasiun Kereta Api Kruenggeukueh, Gubernur disambut Kasi Divisi Regional Kereta Api Indonesia I Ricki Warna sambil melakukan perjalanan dengan kereta api perintis dari Stasiun Kruenggeukueh ke stasiun Bungkah.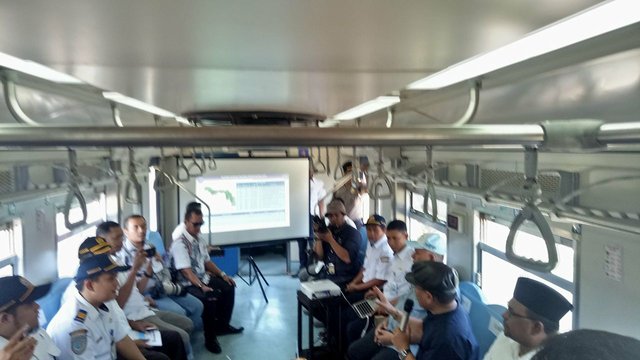 Sepanjang perjalanan, Ricki Warna menjelaskan program jangka panjang pengembangan Kereta Api Aceh sampaii 2019, untuk saat ini PT Kereta Api Indonesia telah menyelesaikan pembangunan jalur kereta api sepanjang 11,5 Km dari Kruenggeukueh,Stasiun Bungkah sampai Stasiun Krueng Mane, selanjutnya akan dioperasikan jalur Krueng Mane - Geurugok pada tahun 2019 dan selanjutnya akan dibangun jalur kereta api sampai ke Bireuen yang dimulai pada tahun yang sama.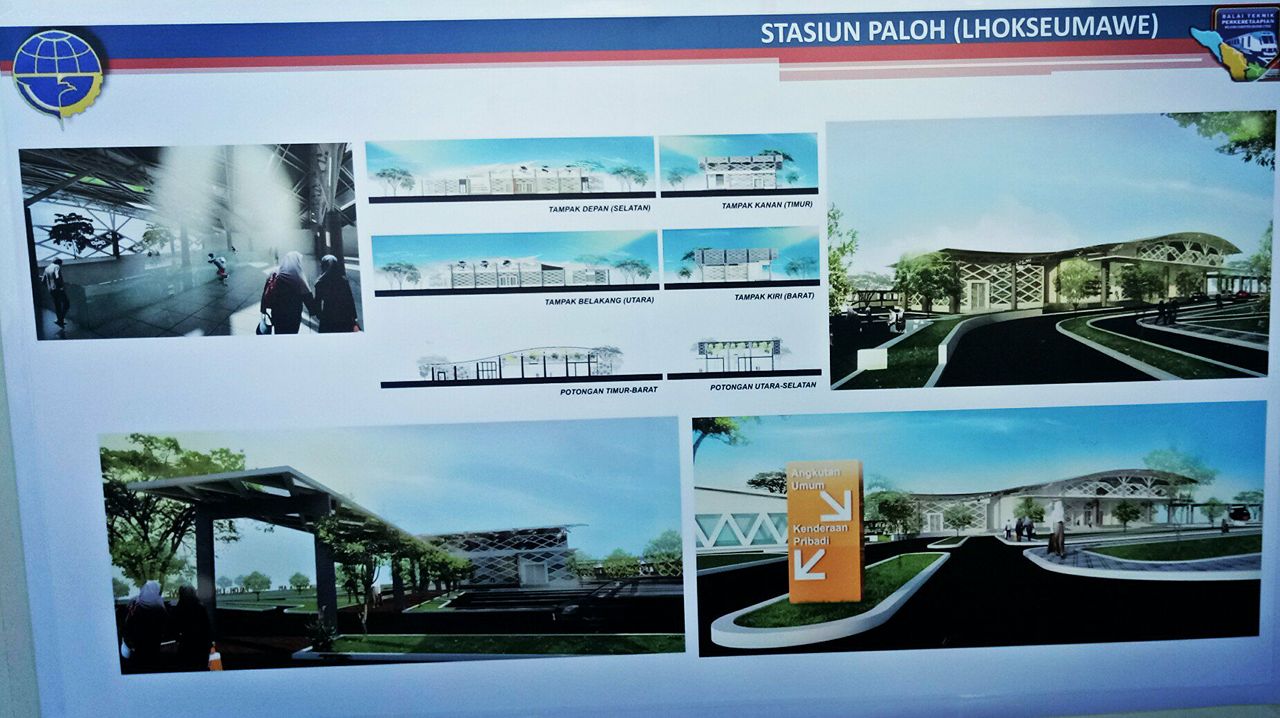 Rencana Jalur Kereta Api Aceh 2019 I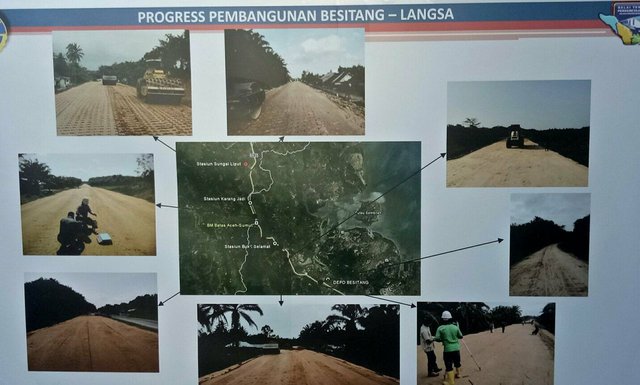 Rencana Jalur Kereta Api Aceh 2019 II
Program jangka panjang jalur kereta api Aceh akan terus dikembangkan dengan pembangunan rel kereta apa dari Biruen sampai dengan Lhokseumawe untuk kemudian akan dilanjutkan proyek pembangunan kereta api dari Medan sampai Banda Aceh.
Namun Ricki meyebutkan, kendala utama pembangunan dan pengembangan jalur kereta api Aceh adalah terbentur kepentingan jalur kereta api dengan kondisi daerah yang sudah tidak sinergi dengan kodisi pembangunan daerah, maka dibeberapa daerah, jalur kereta api terpaksa dipindahkan dan ketika ada pemindahan jalur maka diperlukan dana untuk pebebasan tanah, maka inilah kendala yang kita hadapi ungkap Ricki.
Gubernur Aceh berharap semoga kedepan jalur kereta api dapat segera selesai dan dapat menambah sarana tansportasi Masyarakat dan menyerap tenaga kerja, ucap gubernur sambil turun dari kereta api perintis di stasiun Bungkah dan melanjutkan perjalanan udara ke Meulaboh _ Aceh Barat.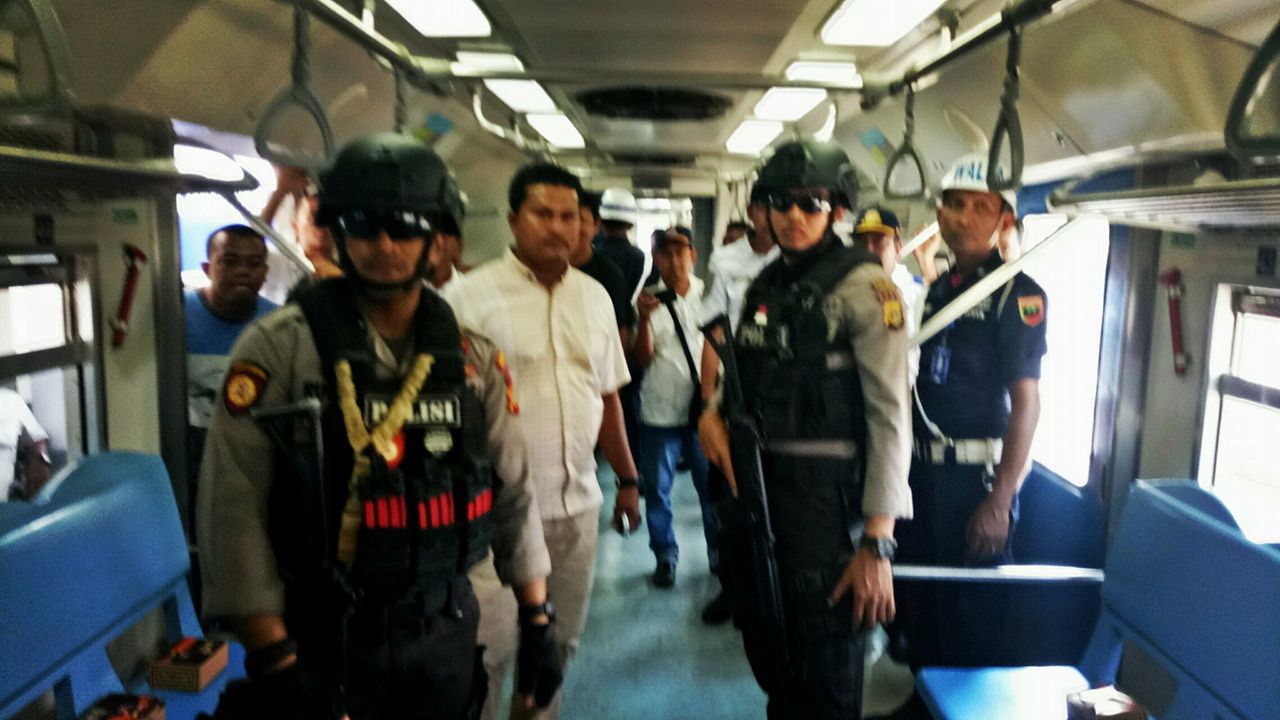 Aceh Utara, Aceh Governor Drh. H. Irwandi Yusuf, MSc reviewing the development of Aceh Railway line, 16/02/2018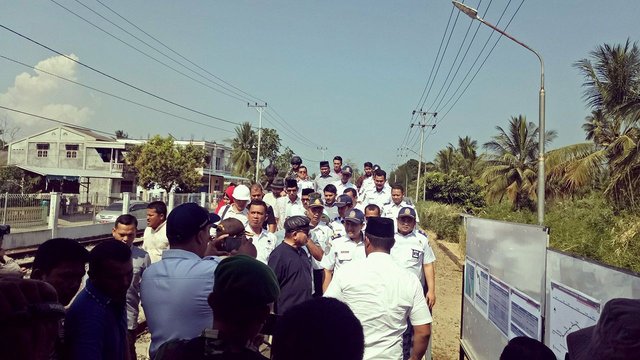 The visit by the Governor of Aceh on this holiday is a series of visits to several projects in Lhokseumawe and Aceh Utara starting from the review of the Pusong Fish Landing Place, Special Economic Zone (KEK) Arun and Railway Station in Kruenggeukueh.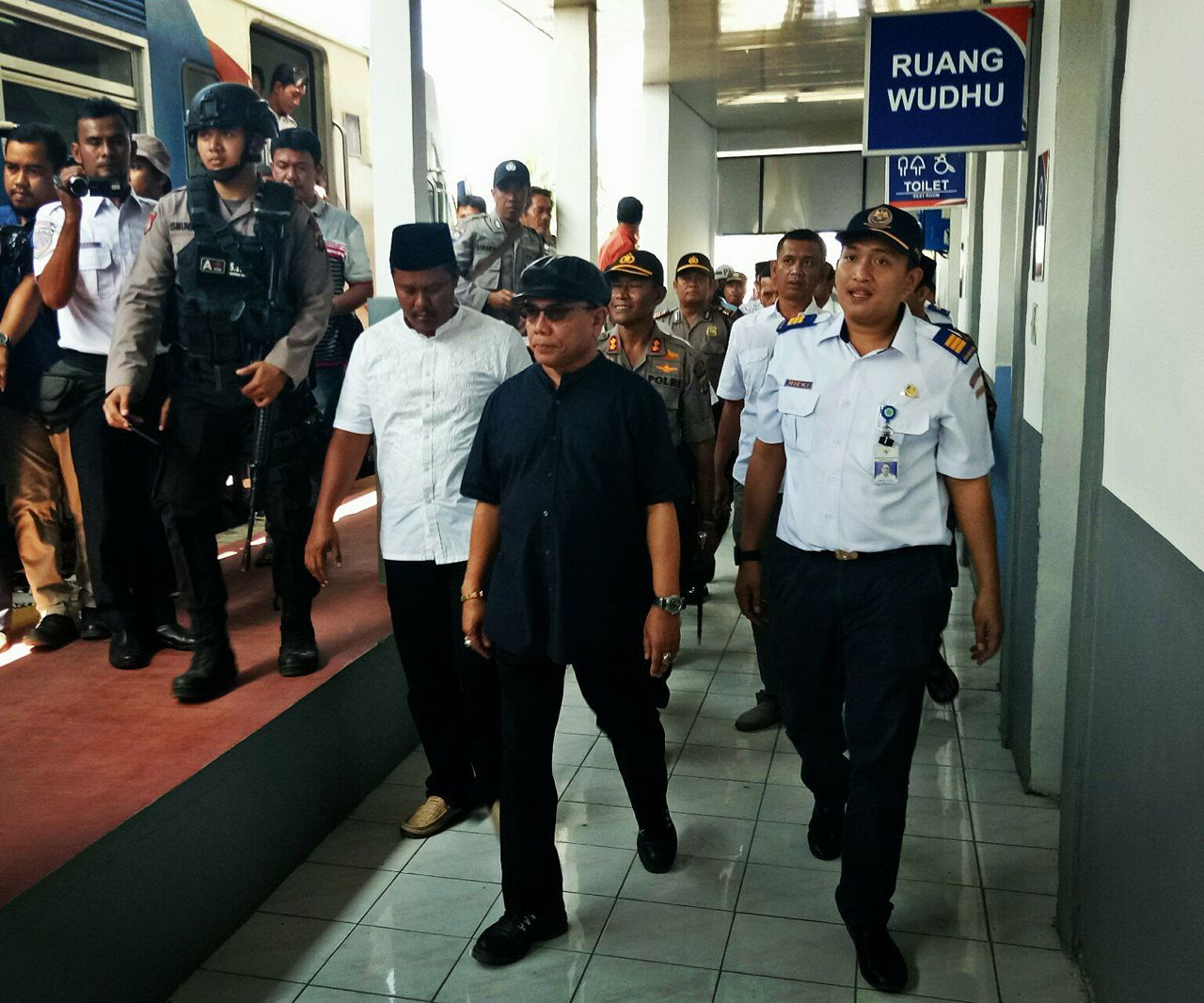 During a visit to the Kruenggeukueh Railway Station, the Governor was greeted by the Indonesian Railway Regional Division I Ricki Warna while traveling by pioneer train from Kruenggeukueh Station to Bungkah Station.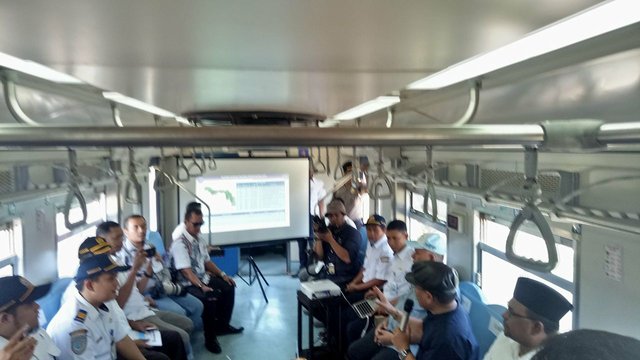 Along the way, Ricki Warna explained the long-term program of the development of the Train of Aceh until 2019, for now PT Kereta Api Indonesia has completed the construction of the 11.5 km railway line from Kruenggeukueh, Bungkah Station to Krueng Mane Station, then operated by Krueng Mane - Geurugok in 2019 and next will be built railway line to Bireuen which started in the same year.
The long-term program of the Aceh railway will continue to be developed with the construction of what railroads from Biruen to Lhokseumawe will then be followed by a railway development project from Medan to Banda Aceh.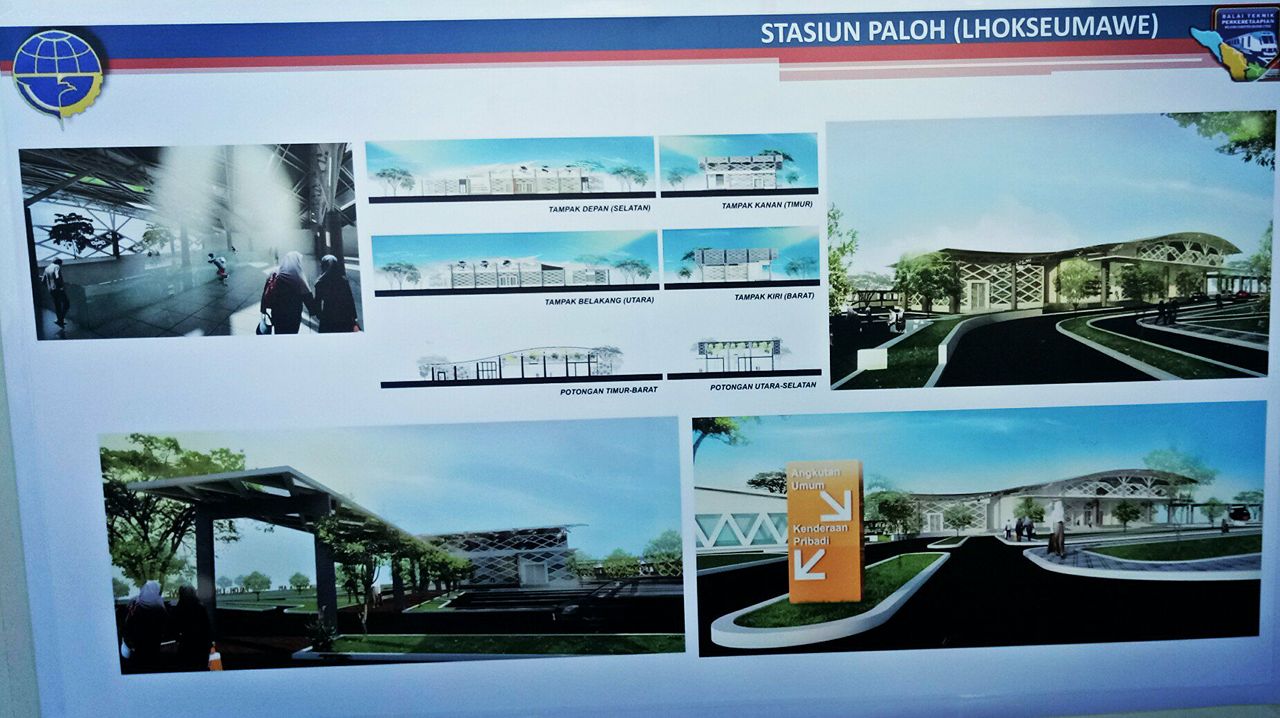 Rencana Jalur Kereta Api Aceh 2019 I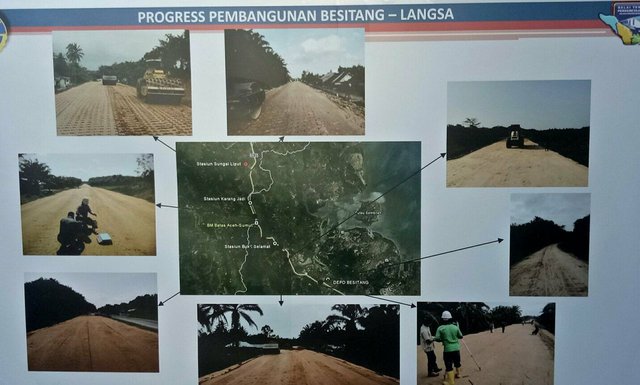 Rencana Jalur Kereta Api Aceh 2019 II
However, Ricki said that the main obstacle to the development and development of the Aceh railway line is the importance of railways with the condition of areas that are not synergistic with the regional development code, so in some areas, the railway is forced to move and when there is a transfer of lanes it is necessary to fund land, then this is the obstacle we face Ricki said.
The Governor of Aceh hopes that the future of the railway line will soon be completed and can add the means of transporting the people and absorbing labor, said the governor as he stepped off a pioneer train at Bungkah station and continued air travel to Meulaboh - Aceh Barat.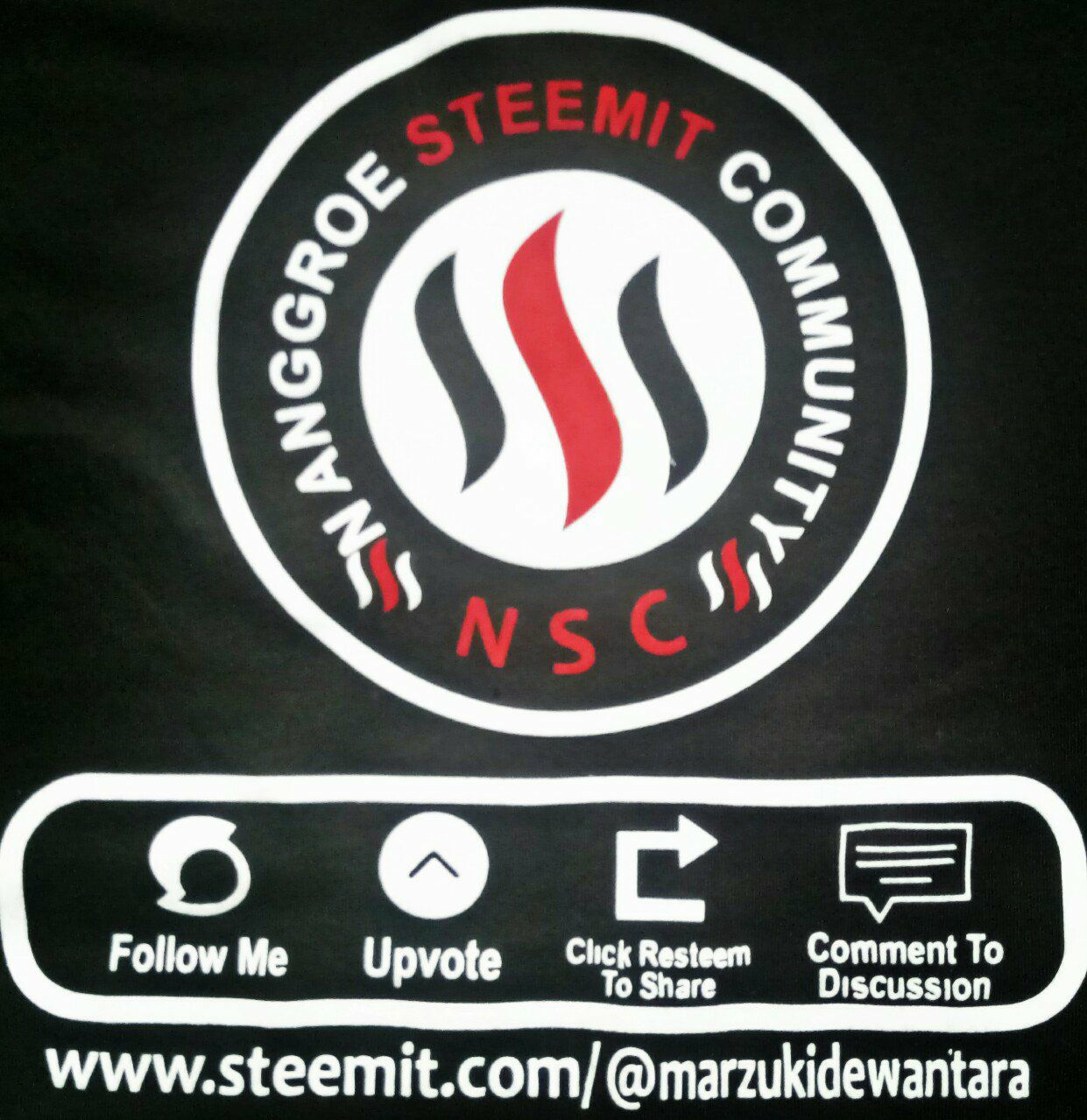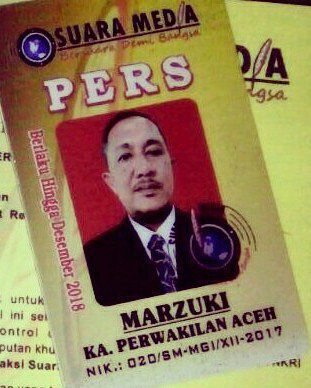 p>