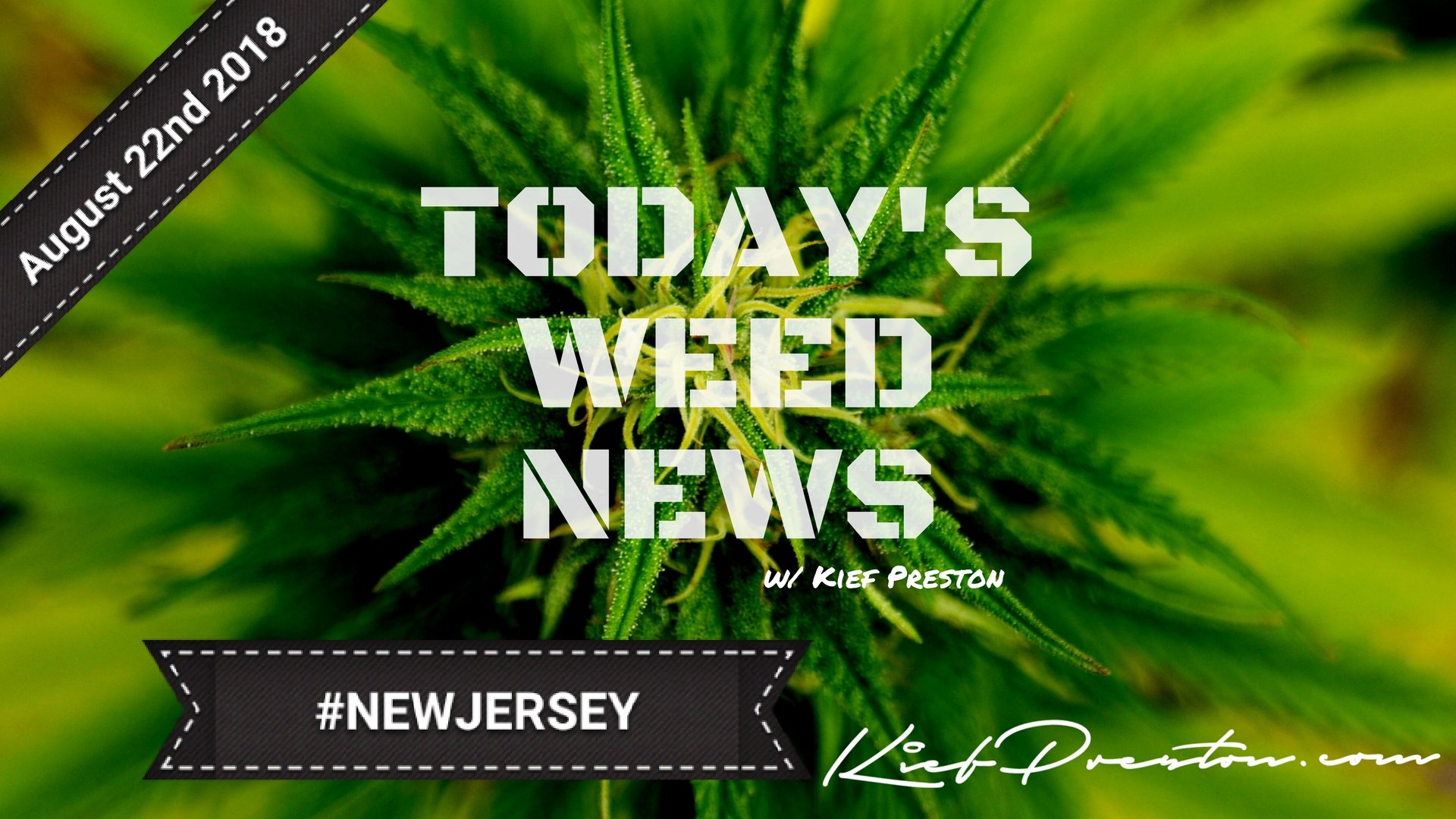 For today's weed news we go to the great state of New Jersey.
Steve Sweeney, New Jersey State President just predicted that his state will have legal recreational marijuana by this September!
In a recent interview with Politico, Sweeney said "I'm confident we'll get to 21 and 41 votes" referring to the 21 Senate votes and 41 Assembly votes necessary to pass the latest recreational legalization and MMJ expantion measures in New Jersey.
The State President believes that some Republicans who have previously come out against weed have changed their minds and will support the measures. He cited last month's order by New Jersey Attorney General Gurbir Grewal to halt all cannabis-related prosecution's until September, as an example of just that.
Sweeney also voiced his opinion about implementing lower taxes on legal trees than Governor Murphy's proposed 25% saying "I don't want the tax rate to be 25%, because then you're going to keep the black market alive... If you tax it too high, you incentivize people to use the black market because you raise the price too high," Sweeney told Politico.
It looks like New Jersey is really stepping their game up. If more Republican lawmakers really do turn out in support of recreational weed, Sweeney's prediction might actually come true in just a few short weeks.
Back in March, New Jersey doubled the legal amount that a medical marijuana patient can purchase per month from 2 to 4 oz. At the same time they also expanded their list of qualifying conditions to include anxiety, migraines and pain among others.
Are you ready Garden State?
source: bit.ly/2odKqn2
"Take Action Today to Help Legalize Weed Tomorrow" -Kief Preston
START HERE: kiefpreston.com/
Wanna GROW? Free GROW BIBLE – https://bit.ly/2podIAg
NEED A VAPE? VaporNation has Da Buddah Vaporizer and ALL the BeSt Brands + FREE SHIPPING - https://bit.ly/2L6hOFp
If you enjoy my content please leave a comment, ask a question, like it, share it, and subscribe for more! It will help me grow my blog and motivate more people to stand up for cannabis and start enjoying its' many benefits.
Stay UP! -Kief
▶ STEEMIT steemit.com/@kiefpreston.com
▶ Pinterest – pinterest.com/kiefpreston
▶ Youtube Channel – bit.ly/2GPQg64
▶ Kief Preston's Time-Tested Edibles Cookbook Series http://bit.ly/2EXIwAZ
▶ My website KiefPreston.com
▶ You can also support the cause by shopping on Amazon for ANYTHING you need using this link https://amzn.to/2GrxPog
More FIRE TRACKS from LMR & Mr Go Hard https://bit.ly/2plIWbe
▶ Hear me on Smoke Radio here: https://bit.ly/2JTCgJw
》》》FOLLOW and LIKE the Weekly Weed News 2.0 Podcast on Spreaker: bit.ly/2HjLf99 or on Itunes, Stitcher, Soundcloud, iHeartRadio AND nOw on Spotify!