How to raise your curation reward up to 12x - steemit in a minute #31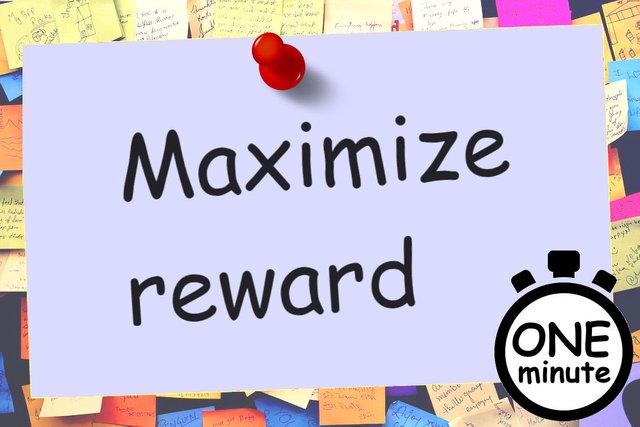 In this example, we will see how the reward could be raised by 12 times. It is only a few simple steps. Let's steemit in a minute.
Curation reward
There are many posts writing about the formula and the rules of steemit curation rewards. It is not an easy topic if you deeply dived into details. Today, we are only talking about one non-technical basic concept. That is what post and when should you upvote in order to get the most reward. It is simple and practical that anyone can do it after reading this post. Let's start...
Discover and upvote good content earlier than other upvoters
Yes, that's it. That is all steemit curation reward is about. Leaving all mathematical formula aside, the concept is easy to understand. However, the questions are:
Who define what is good content?
How to discover as early as possible?
Introducing Next Vote
Thanks to @jga, the developer of this very useful tool. Next vote is a website showing which posts are going to receive upvote from bid bots, the bid value and the time. What you have to do is to upvote that post before the bots. Let's see an real example.
Going to the Next Vote website, you will see a list of posts like below.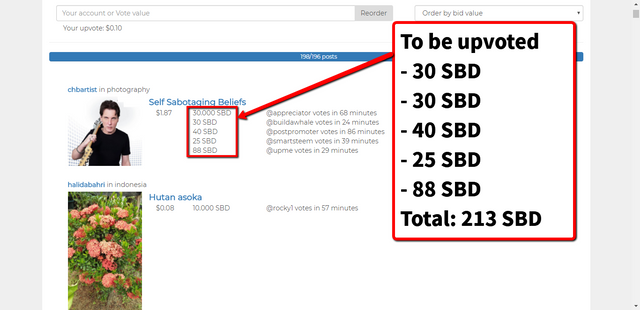 We can see on the top of the list, it is a post with a total of 213 SBD bids already placed at voting bots. The name of the bots and the upvoting time are also listed. In this example, 5 bots were going to upvote in about two hours. Let's see how much was that post worth at that moment before all bot upvotes.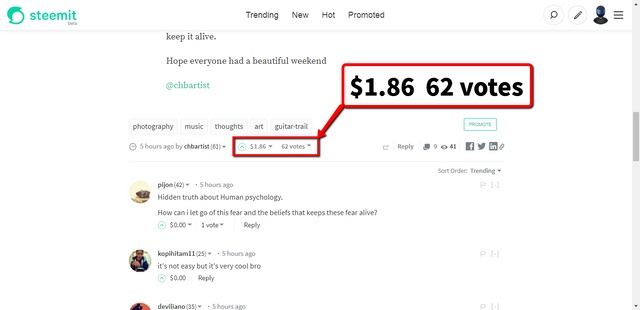 It was $1.86 by 62 votes. I believe those votes were given by the followers of the author. To do a test, I also voted on this post. It was right after those 62 votes.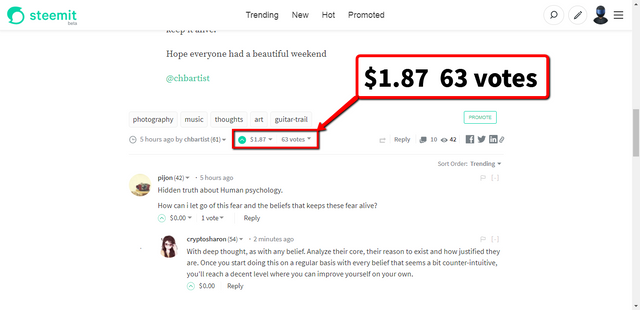 As a tiny little minnow, my vote worth $0.01 only, making the total become $1.87 after my upvote. If my upvote was the last one, that is no more vote received in the next 6 days, my curation reward will be 0.001 SP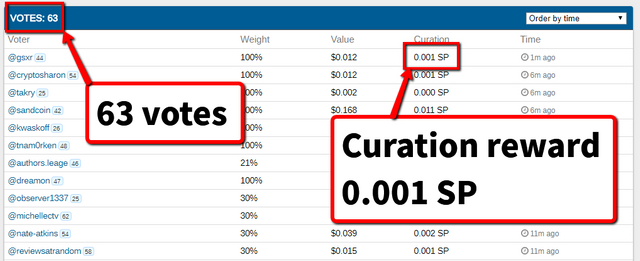 About two hours later, after all the bots voted on that post, the total boosted up to $433.86. That is 230x more than the $1.87 at the time I upvoted.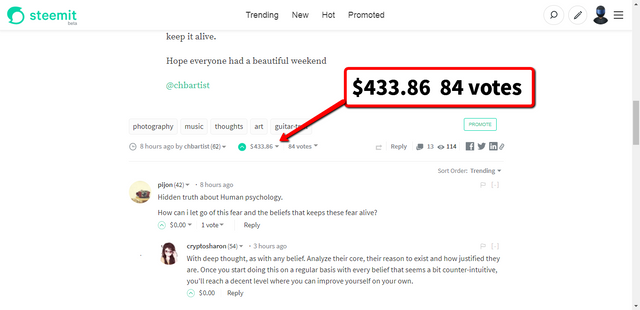 If I bought a stock at $1.87 and later on the price raised to $433.86, I think I may have a long vacation 😂
So... how's my original 0.001 SP curation reward changed?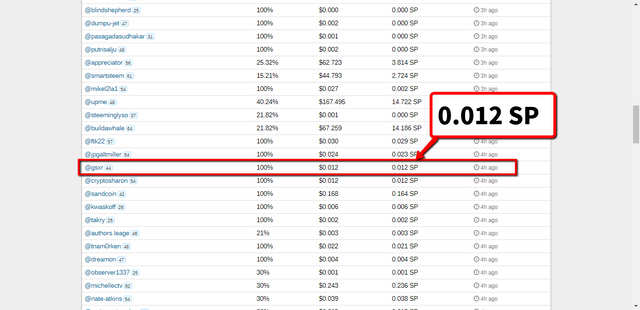 My curation reward on this post was also raised from 0.001 SP to 0.012 SP. i.e. 12x
That may not be the final value because there are still 6 days for this post to receive further upvotes. More importantly, this post is now on the top of trending page.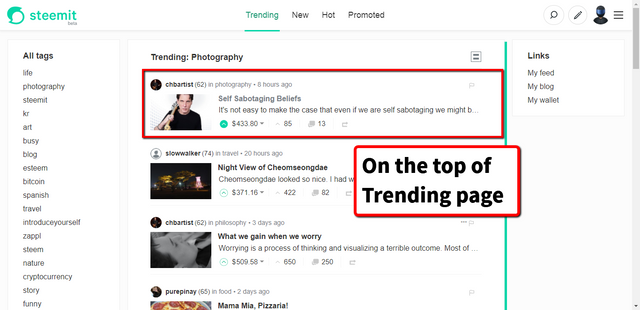 As it is on top of trending page, it is expected more steemians will see this post and cast their upvotes.
Conclusion
You may say, and I agree, 0.012 SP is still nothing worth to mention. In fact, @dan also expressed his view in one of his old posts
Curation is a game for whales and dolphins. Minnows are unlikely to earn any significant return on their votes. Minnows should stick to posting and commenting.
Although it was a 12x of return in my example, it does not worth your time to do so at all. IMO, I think it is fun to learn new things on steemit. If you also believed steemit is the future, it is time to equip yourself with the knowledge. Reward, will be not too far away.
Thank you for reading.