The Story of my Profile Picture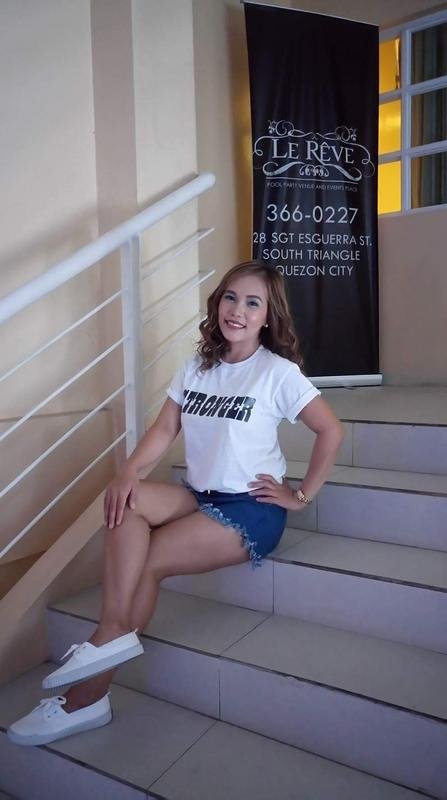 I do believe in an old adage, "A picture is worth a thousand words". That could be true especially when you create your blog or announce your business. Images can convey emotions and build an image.
So what does my profile picture tells you?
As you can see, I'm wearing color white shirt with a print "STRONGER", taken in LE REVE where our Company's Thanks Giving Party was held.
I choose to upload it as my profile picture because I like the idea of my printed shirt "STRONGER" and I feel beautiful. For me, attending in an occasion like this requires hair and make-up makeover to look well presentable. The word "STRONGER" always reminds me to be it and my life experiences have proven that I really became stronger. People reading my post/blog will look into the username and picture beside it to acknowledge or to know better about the author. So I wanted to give the best impression through my profile picture.
i am STRONGER
i am a NICE PERSON
i am FRIENDLY
i can be TRUSTED
I am strongly confident that my profile picture could tell you that I am a nice person, friendly and can be trusted. Why? There's a banner behind my back stating the name, address and contact number of the place. I am not affiliated nor endorsing the said place but I am just telling to everyone that my life became public when I started to join steemit community. Moreover, my face and smile can tell you that I'm a nice and friendly person, isn't it?
This is my entry to the contest of @newbiegames entitled "Tell Us The Story Of Your Profile Picture & WIN!!".
Thank you,
Hazel
Please like @teardrops on Facebook and Twitter:
https://www.facebook.com/teardropstokens/
https://twitter.com/teardropstokens
Support and Vote "steemgigs" for witness. It will be really helpful. He run a full public RPC 256 GB node as well to balance the steem ecosystem on "wss://steemd.steemgigs.org"
To vote my witness, simply visit https://steemit.com/~witnesses and type in "steemgigs" into the first search box for witnesses.
If you want @surpassinggoogle to make witness voting decisions on your behalf, simply visit https://steemit.com/~witnesses and type in "surpassinggoogle" in the second box for proxy.