A VR arcade just opened about 40 mins (drive) away from me and with good reviews, we decided to try it out. We booked a 45-minute gameplay called 'Zombie Survival' with 8 people. Here we are before heading into battle: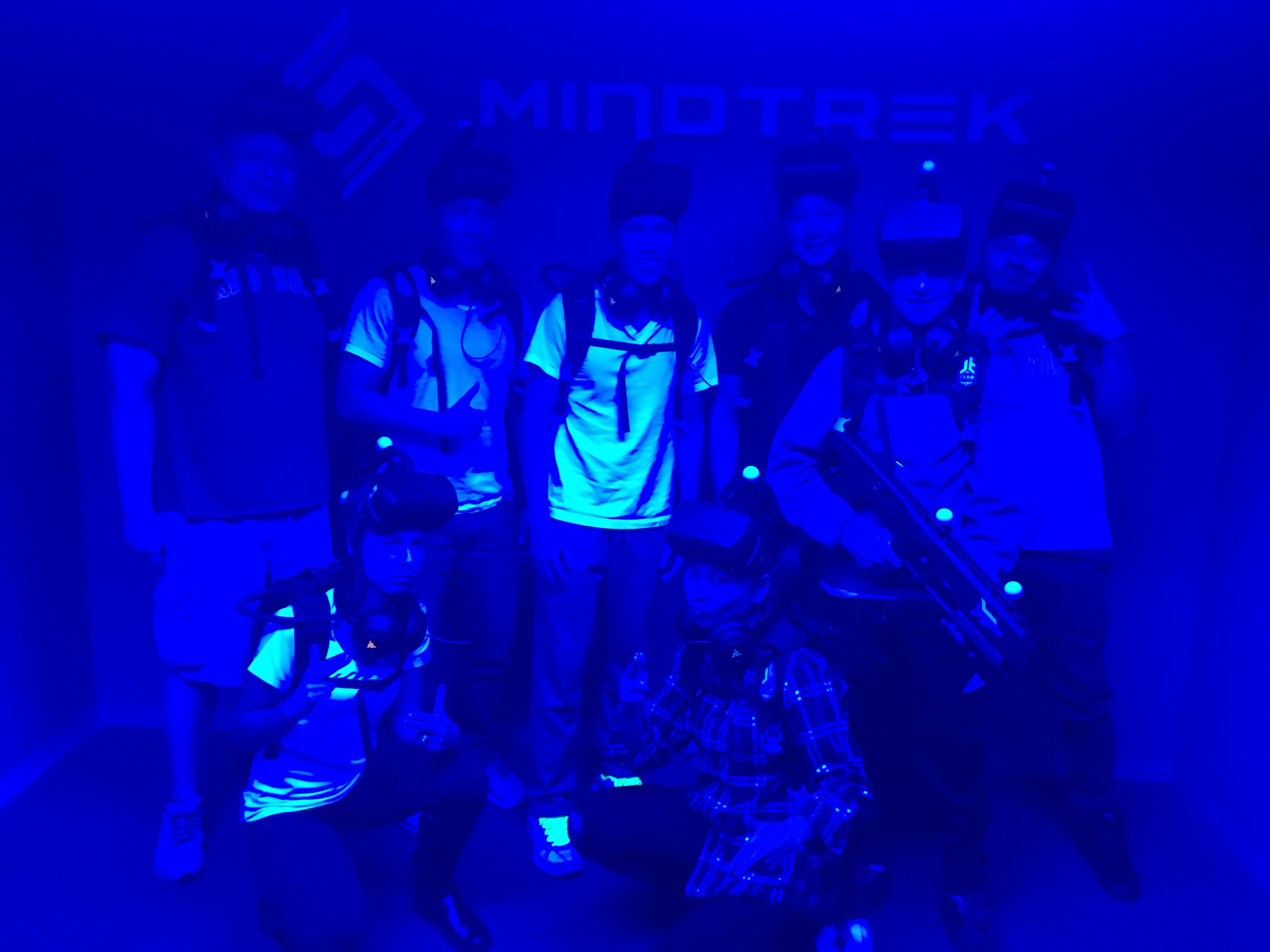 The play space was the size of a gym with a lot of room to move around. The in-game movement and distance between each of us was extremely relative and accurate. If I had to compare it to VR gameplay on the Oculus or Vive headset, there is no comparison. The visuals are about the same but the whole experience with being able to walk around makes VR arcade more of a complete and whole experience. We also went with a couple people who get motion sickness from regular ViVe and Oculus headsets but they were completely fine playing for 45 mins.
Normal price was $50/person so for our group of 8 people would've been $400 but luckily we had a groupon that cut that in half. Now, if we didn't have a groupon, I think $50 is worth the first time experience but I don't think I would pay that to go back.
If you are thinking about going to a VR arcade near you here are the reasons you should:
you've never had a VR experience that allowed you to walk around without worrying about bumping into things.

you are in a virtual world walking around with multiple friends which would otherwise require a costly and spacious setup to do even 2-3 people.
and the only reasons why you shouldn't is because it cost too much or you don't like new things lol.
Let me know in the comments if you plan to go or if you've had a different experience. Happy Steeming!