DEADANOMICON is flying off the shelves, get your copy become one of the family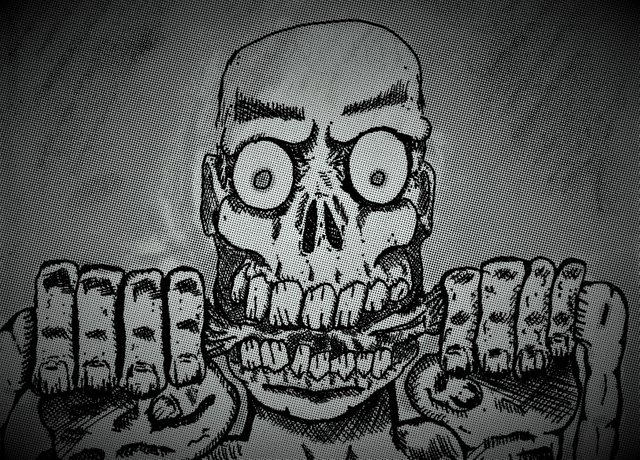 20 plus years ago I started making sketches of friends kung-fu fighting and raising hell. Eventually, it leads to making this comic. About a year ago I found the old digital file of it and decided to start drawing again. In my time off I decided to give the old comic a facelift. Reworking the chat bubbles and adding more detail to the existing pages. I still think about this story nowadays. Maybe there is more to this story to be told.
Inspired by the Underground comic movement of the 80's black and white, duotone (The Crow, Faust, TMNT). Raw and unapologetic.
Teenagers at a cabin. Playing roleplaying games, Throwing dice. A copy of the dreaded Necronomicon in their possession. Fueled on horror movies, comics, and catchphrases. What could go wrong..? Hell breaking loose and bleeding into the rest of the world that's what could happen.
A teenage tale with buckets of blood and gore.
Trailer:
Order a copy here:
https://www.amazon.com/dp/B09CKP1D6X
Have a great day!
#comics #comicbook #horror #horrorcomics #splatterpunk #goreart #newcomics
#igcomics #comicbooks #indiecomic #indiecomics #webcomics #webcomic #undergroundcomics #undergroundcomix #dailycomic #dailycomics #comicbookart