In "The Wanderers: Quest Of The Demon Hunter" will der rumänische Vampirjäger-Veteran Louis den mysteriösen Vorfällen auf Burg Zalesky auf den Grund gehen. Begleitet wird er dabei von Journalist Robert und zwei koreanischen Reality-TV-Stars: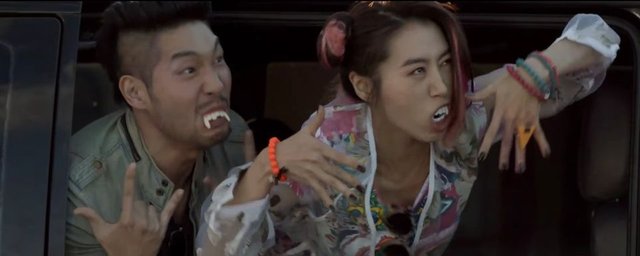 Im rumänischen Mystery-Thriller "The Wanderers: The Quest Of The Demon Hunter" reist Journalist Robert Landau (Lior Ashkenazi) mit dem hartgesottenen Vampirjäger Louis Moudon (Armand Assante) nach Transsylvanien, wo er von den Bewohnern eines kleinen Dorfes gebeten wurde, das Geheimnis hinter dem wiederholten plötzlichen Erscheinen eines jungen Mädchens aufzudecken. Die mysteriösen Vorfälle scheinen mit der Burg Zalesky zusammenzuhängen. Mit der jungen Ortsansässigen Sorana (Raluca Aprodu) und dem koreanischen Reality-TV-Show-Pärchen Ji-Won (Bae Jung-hwa) und Sun-Ho (Ho Jae Sun) im Schlepptau, machen sich die beiden auf, dem Spuk in dem alten Gemäuer auf den Grund zu gehen. Doch schon bald müssen Robert und Co. erkennen, dass von dem Ort eine unmittelbare Bedrohung für alle Dorfbewohner ausgeht und sie selbst ebenfalls in größter Gefahr schweben...
"The Wanderers" ist das Kino-Debüt von Regisseur Dragos Buliga. Der Film wird Anfang März im Rahmen des Glasgow Film Festivals uraufgeführt. Ob der Film auch in Deutschland veröffentlicht wird, ist aktuell noch nicht bekannt.