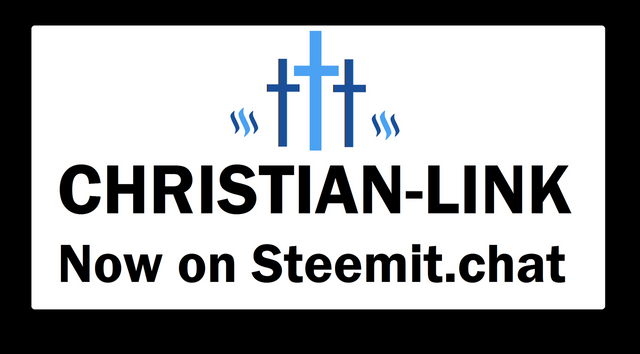 Recently, @majes took the initiative to request that @riverhead create a Christian chatroom on steemit.chat for us to use. The kind and helpful @riverhead created the room and handed ownership of it over to @majes, and now it is available for us to use!
PURPOSE:
The purpose of this chatroom is to drop links to Christian posts on steemit. With so many tags like faith, spirituality, spiritual, religion, prayer, Jesus, Bible, God, prayer, creation, church, scripture, and others to choose from, it can be hard to find the Christian posts here on steemit.
Now, we can all drop links to Christian posts that we create or come across in the chatroom to help others find them and upvote them.
Also, discussion is welcome, so whether you are looking for insight, advice, prayer, guidance, or just to discuss some issues pertaining to the Christian faith, we can feel free to talk about these things there! Anyone who is curious about the Christian faith could also decide to show up there and ask questions.
Personally, I think was a great idea by @majes and will be sure to be link dropping there!
Also, if you are looking for some witnesses to vote for, I'd recommend @idnit (sponsored by @majes) and @riverhead!
2+2=4