I would like to tell you about moringa today.this sturdy plan tis packed full of you're everyday nutrients.. not only can almost every single part of the plant can be eaten.the seed pods can be used to filter water.. these plants can pretty much grow everywhere.. they are very drought resistant and plentiful.. all it takes is just two trees and u could have thousands in a couple of years..Here are a couple photos of it....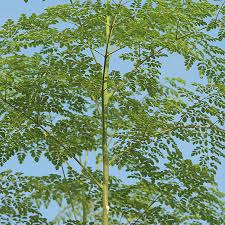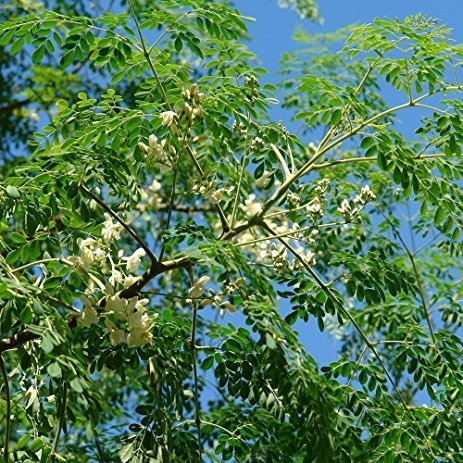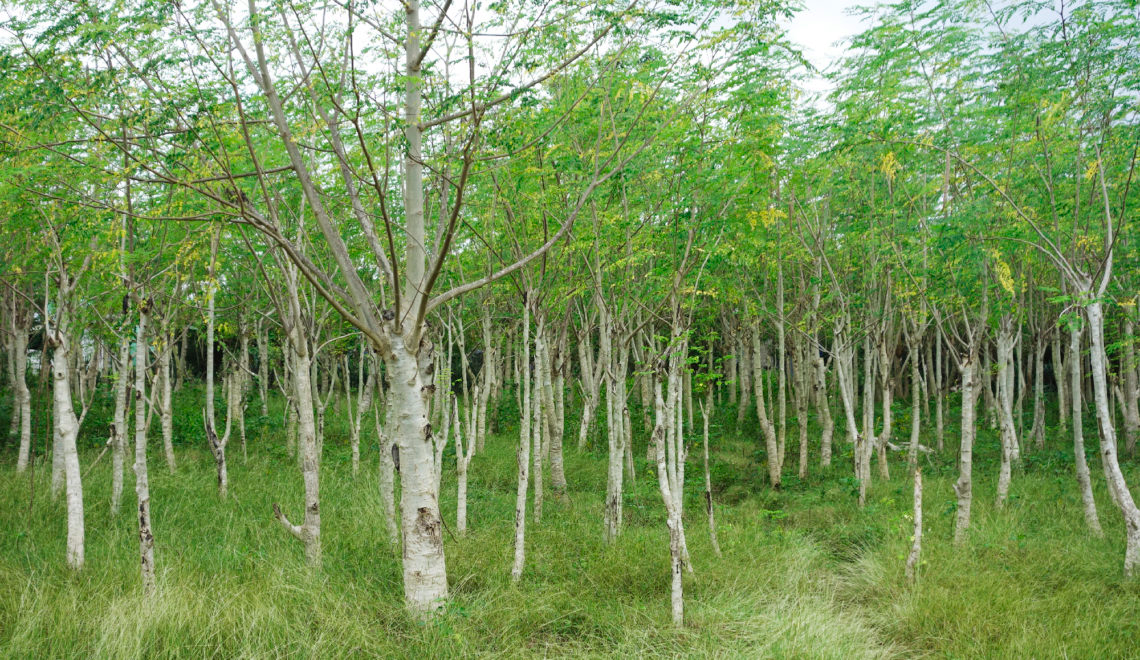 It can be used in everything from teas and spices to soups and some special dishes.. Here are all of the nutrients that come in every serving ..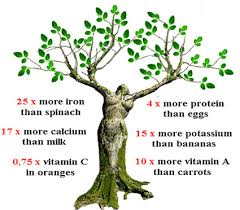 It wouldnt be cool if i didnt leave at least one recipe for anyone who decides to cook with it.
5 mins
Cook time
60 mins
Total time
1 hour 5 mins
This is a recipe for Filipino chicken soup known as Tinola. It has chopped chicken pieces, malunggay, and green papaya.
Author: Chef Speedy
Recipe type: Main dish
Cuisine: Filipino
Serves: 4
Ingredients
2 pounds chicken,cut into serving pieces
3 cups rice washing (this is the water used to wash rice)
2 cups chicken broth or stock
1 medium yellow onion, sliced
2 knobs ginger, julienne
5 cloves garlic, chopped
2 pieces chayote, wedged (or 1 small green papaya wedged)
2 pieces long green chili (optional)
1 cup hot pepper leaves
1 cup malunggay leaves
2 tablespoons fish sauce
3 tablespoons cooking oil
Instructions
Heat oil in a cooking pot.
Saute garlic until light brown. Add onion and ginger. Continue to saute until the onion gets soft.
Add the chicken. Cook until light to medium brown.
Pour-in the chicken broth and rice washing. Let boil. Cover and cook in low to medium heat for 35 to 40 minutes.
Add the chayote or green papaya and long green chili (if desired). Stir and cook for 5 to 7 minutes.
Add the malunggay and hot pepper leaves. Stir and cook for 2 minutes.
Pour-in the fish sauce. Stir. Turn the heat to off and serve.
Nutrition Information
Serving size: 4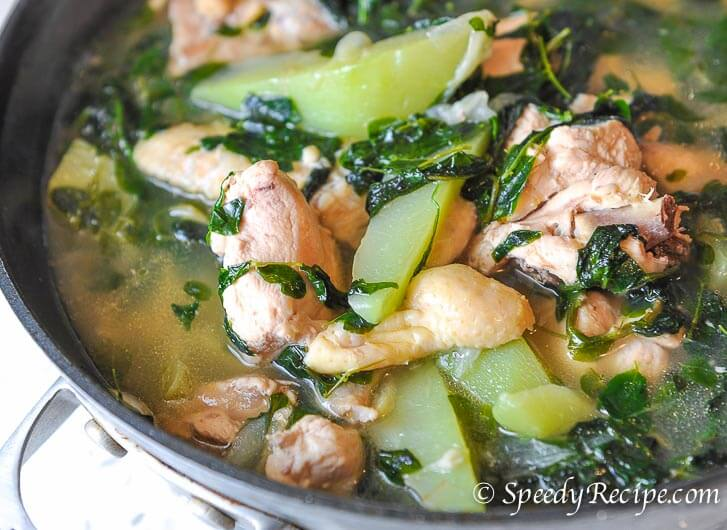 Have youreself a good day and enjoy..