A Top Crowdsale to join and Using MyEtherWallet (MEW) to Participate
Just like bitcoin success stories, we all know that early adopters of cryptocurrencies especially undervalued new coin/tokens always see a huge return on investment.
In light of this reality, I hereby present you with EthLyte crowdsale and for you to join a new top project based on blockchain technology.
Aim: The main goal is to build a dedicated community that will be the driving force for Ethlyte project hence why the Crowdsale ( see link here : crowdsale ) and bounty (see link here bounty) is open for all.
Importantly, buying at least minimum of 10 Ethlyte will get you whitelisted and qualify you for ethlyte bounty (plus future bounties)-see current bounty link here : Bounty , feel free to join.
Here are the steps to follow:
Part 1) Obtaining Ethereum on an online exchange
You can only Join the crowdsale with Ethereum (same strategy for bitcoin ), therefore you should 1st buy ethereum with your fiat currency (local money ) from an online exchange. To open a secure wallet click here : Coinbase (very safe)
and or Luno (click and follow instructions on both links)
I) To buy Ethereum with coinbase, select buy/sell link - see below
( Please see below ie part 2 for how to Create a Private Ethereum Wallet and use it to join crowd sale)


Note: before you start depositing cash and buying cryptocurrencies (Bitcoin, Ethereum, etc) you have to verify your account .
When you enter all required information's, chose Ethereum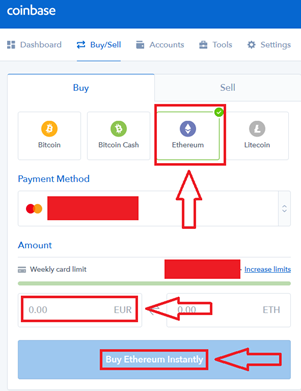 Note: Do not use ethereum from your online exchange account (coinbase , Luno or any other) to buy Ethlyte Tokens directly, rather you have to transfer the Ethereum first to your ERC20 wallet account (Myetherwallet , Metamask, Parity, etc).
ii) Transferring Ethereum to your private wallet
After you must have bought Ethereum, you can then transfer it to your ERC 20 Ethereum wallet address.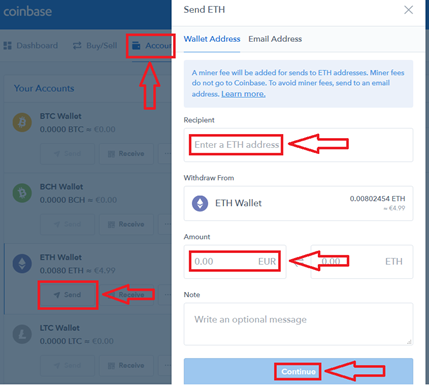 Select the "Send" button in the "ETH Wallet" section, enter your wallet address (instructions for attaining your public wallet address are listed in the next section) in the "Recipient" section, choose the amount you want to send and select "Continue"
You can view your wallet address by visiting Myetherwallet and clicking "View Wallet Info"
Indicate your private key to access your info
WARNING: Even though Coinbase checks the address format, please make sure you enter your public wallet address and not its private key!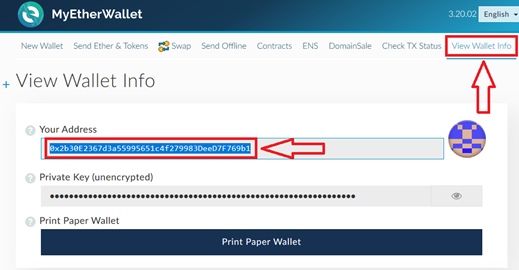 2 ) Create a Private Ethereum Wallet & Use it to join Ethlyte crowdsale:
This is necessary because you can only join ERC20 token crowdsale with a private Ethereum wallet and not an online exchange address to avoid your tokens being lost.
I) Visit this link : Myetherwallet , enter a desired password, and click "Create New Wallet".
Note: there are a lot of phishing sites so make sure that the site has https sign see


this is what the wallet looks like.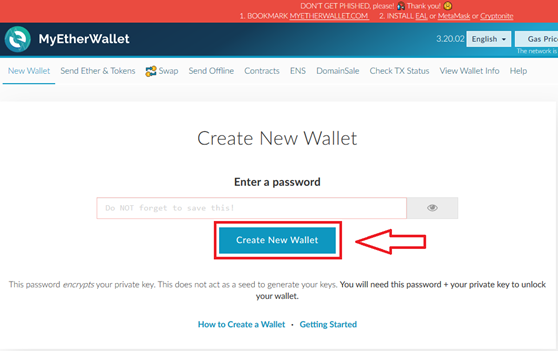 Follow the instructions there and download your wallet including your private key
For more safety layer, you can save your private key or print it to create a paper wallet. This is the only way of accessing your wallet if you lose or forget your password.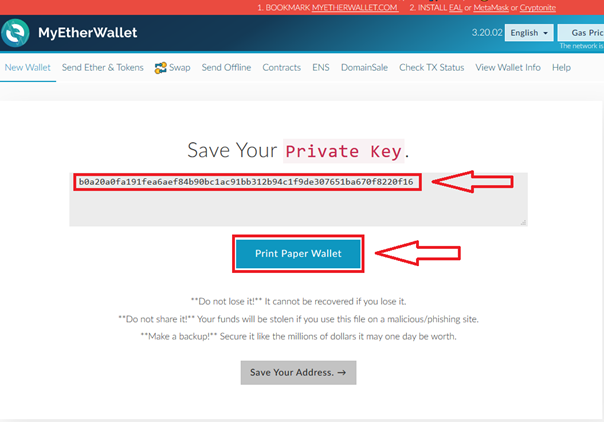 II) Click "Send Ether and Tokens."
III) Unlock your wallet
Select Private key ie copy and paste your private key ( You can also use Metamask ie if you prefer the option)
IV) The one in the below space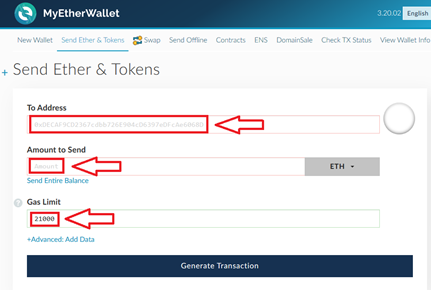 To address : add EthLyte Crowdsale address : 0x3b68501394a17567da286d5261cc3d80058252e5
Amount: Eth amount you wish to send
Gas Limit: 100,000 (for faster transaction)
Click Generate transaction
V) To see your tokens, go to right hand side of your Myetherwallet , on token balance section, click add custom token and then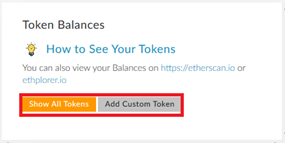 Token Contract Address
Add EthLyteToken contract : 0x1d8cA7baf0895Da8afcf153657bE064b5092a274
Token Symbol
EtlyteT
Decimals
18
Click save
.
Contact us on Telegram if you have any questions
Join our bounty and get free Ethlyte tokens see link here : Bounty
Join our community:
Website , Telegram , Face Book , Twitter , Linkedin , Reddit