It's been a little while - but I'm back with some brand new art.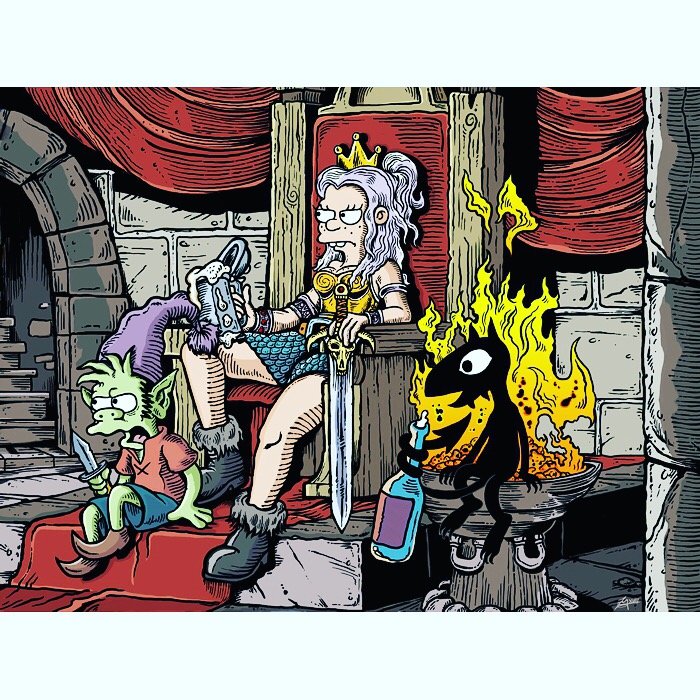 Here is a little fan art for the new Matt Groening Netflix show, Disenchanted.
Here it is in the ink stage: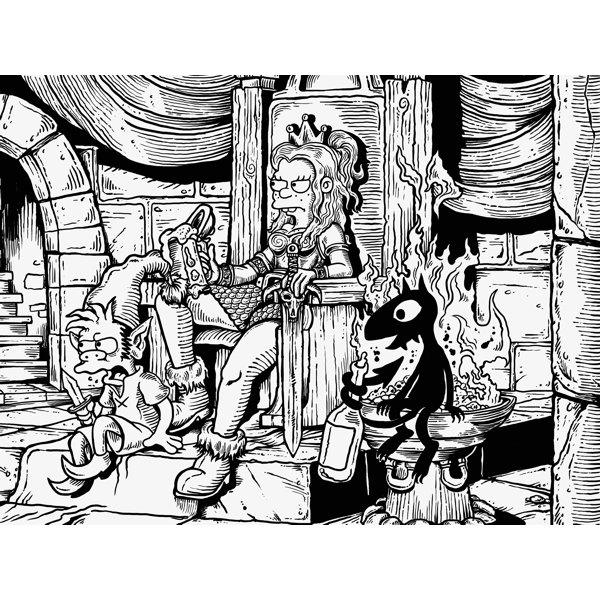 This piece has had a pretty good response - which of course is thrilling (because you never know how your treatment of another persons characters is going to be received.