With this post i will try to save everyone who think of using Neteller or is using it. 
But first lets start by knowing who is Neteller if you don't know.
 NETELLER is an e-money/e-wallet service owned and operated by publicly traded British global payments company Paysafe Group Plc. 
 Paysafe Group PLC, formerly known as Optimal Payments PLC and Neovia Financial PLC, is an online payments company based in the Isle of Man and regulated in the United Kingdom. It is the provider of the NETBANX gateway, NETELLER e-money payments and free person-to-person money transfer service, and the Net+ prepaid card products used by merchants and consumers in over 200 countries. The company is listed on the London Stock Exchange and it is a constituent of the FTSE 250 Index. 
 Skrill (formerly Moneybookers) is an e-commerce business that allows payments and money transfers to be made through the Internet, with a focus on low-cost international money transfers. It is owned and operated by Skrill Limited, a UK-based company registered as a Money Service Business with Her Majesty's Revenue and Customs, regulated by the Financial Conduct Authority and licensed to operate within the European Union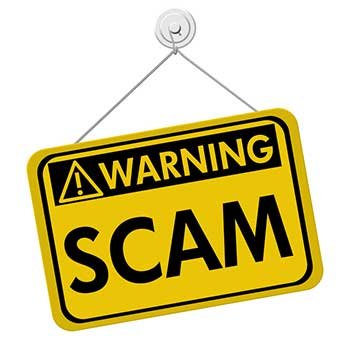 Why is Neteller  an scam?
My experience was that the froze my account, asking me for ID verification but the problem is that even if i send them the information i get ignored. And this is not the only case know i will show you just a few reviews you can find easily.
https://www.trustpilot.com/review/www.neteller.com
"Published 23 hours ago
Account working fine until I put founds in.
I cant transfer or withdraw now "account with limited functionality".
IT IS A JOKE!!! "
" March 15, 2017
Don't use this scam site otherwise you will lose your money and health. They froze account for nothing. When you deposit money they froze account. Simple scam. "
" March 14, 2017
Such a shame, Neteller used to be a wonderful company, but since they moved their support team to Bulgaria the company has become a joke. 
The support staff are openly rude and ignorant of basic information. It's run so poorly now that surely at some point it will fold.
I would strongly recommend no-one uses this company. "
" March 3, 2017
I have opened an account in Neteller back in 2013 which is 5 YEARS ago!
Last month all of a sudden, they sent me a message saying" Your account has been temporarily disabled pending review."
I contacted their customer support and complaint center through email and phone on all numbers they have, they failed to provide a reason for that telling me that I have to wait for review results which seems like its not going to show up forever.
My account had 2000$ when they closed it so they basically just scammed me for 2000$ and its been a month now pending fu**in review, not to mention that I am a 5 years old customer with 300,000$+ transaction history. I think Neteller is shutting down soon, so they are collecting what people have deposited into their accounts before they shut down and run away. "
Lets check another site
https://www.sitejabber.com/reviews/www.neteller.com
""Worst Service that I have ever used"
3/27/17

They are providing worst service in terms of service and in terms of money as well...They have started one good feature in it that normally don't has about id verification but that is also a failure because i have tried atleast 30 times but not able to succeed till date and my client transferred money into this..My money is stuck with them from past 1.5 month and they are not providing solution what should I do. "
10/13/16
Neteller has the worst customer service, they just closed my account with no reason and I have money in and nobody can tell me how can I get my money back, I tried to login and this is what I get:
"Account closed
Your account has been permanently closed.
NETELLER is no longer able to provide service to this account."
I call their phones and the idiot that answered said that he cannot tell me the reason why my acccount has being closed, just like that and they just stole my funds. 
STAY AWAY from them they are not honest! "
Just enter to one user review page and see it for yourself, maybe now you are not having a problem with them and maybe never. But when that they comes beware that their customer support is a joke and you will have a bad time.