Steem Need Our Help! We Are Not Doing Our 100% ! Come And Cast Your Vote Please!
Hello Dear Follower:
We are here with a request to all steem users to Vote For steem success on.
Click on the link below and you will get access to vote the steem .
Sign up with the website and scroll down and cast your vote on steem thanks.
Every Single user can vote once in 24 hours, so please have your vote for steem success i have noticed that we are million of users on steemit platform and i see only 5000 votes .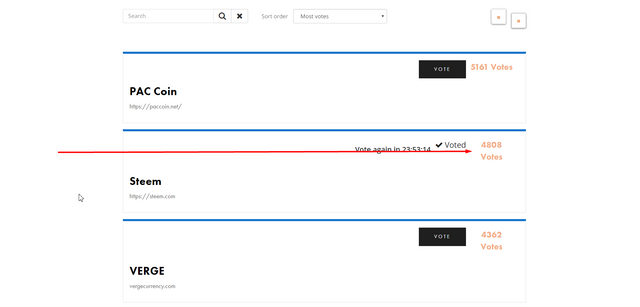 Its i not a great support By Us we need to support our steem in any way , so please bring your Vote to Us and help Steem .
Only 2 Days are left for nomination so we should be in hurry to vote for Steem to be listed on netcoins.
Thanks To All supporters