Netbox Browser | Surf The Web And Earn Rewards

Happy weekend guys, I hope you all have a blessed weekend. Like I said in my last post about NETBOX browser that I will be bringing to you another information about the project. If you haven't read the last post make sure you head there and read that first before you continue with this to have every of it information. Today I will be explaining how to make use of NETBOX browser, it's features and especially how to earn from it.
Netbox browser is currently available for PCS users and will be available for Android and iOS devices very soon. When it gets released on mobile devices it's makes it for users ti to even earn more as thay can easily use netbox browser anywhere and anytime. Netbox browser has been built just like every top rated browsers out there but with even better features and benefits. NETBOX browser has been built on the blockchain using node to connect to measure and reward users for every time they spend on the browser.
Netbox browser features lots of thing and makes it more easier for the users to use. Like I've mentioned in my last post, users data are not shared with anyone not even the team. The data are all stored on users devices. NetboxGlobal which is the creator of Netbox browser has made the browser much more convenient to use then the browsers we use today. Friendly user in and UX are used to build the br and has made it very easy to use and compatible with devices. This has also made it run smoothly and features understandable for everyone.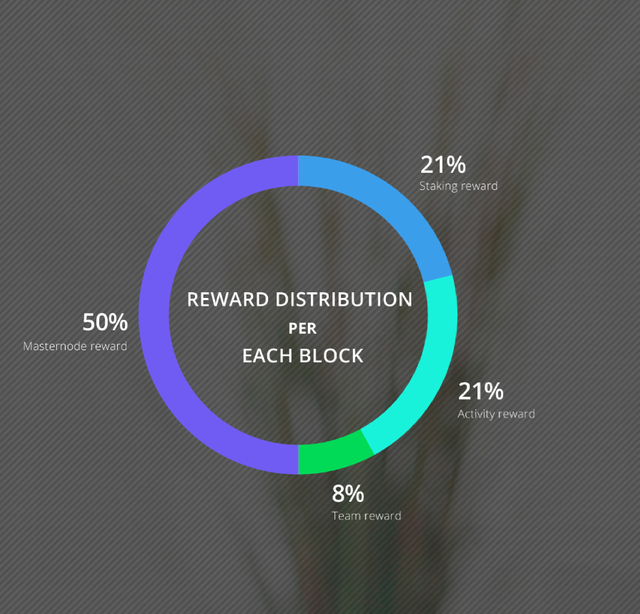 Although there are many browsers out there but Netbox browser features makes it stand out as it is the first browser that's free, smart, independent and also built on the blockchain. When you install Netbox browser you get a new wallet which is only made for you and can only be accessed by you. The wallet makes the browser able to store, receive and send Netbox coins (NBX) . The wallet is where every of your reward on the browser goes to and can be used for whatever you want to. The wallet is built into the browser and have users at mind as the user can set a password for anytime transactions want to be carried out on it, which makes it very secured.
The Netbox coin (NBX) is a major part of the browser as rewards are sent to users wallets in NBX. NBX is a huge coin and already trading in lots of top cryptocurrency exchanges with high volumes. NETBOX coin is built on the NETBOX blockchain, which is also own by NetboxGlobal. The Netbox blockchain have lots of benefits which I will mention few such as fast transactions, transparency, high security and the ability to process tons of transactions per second.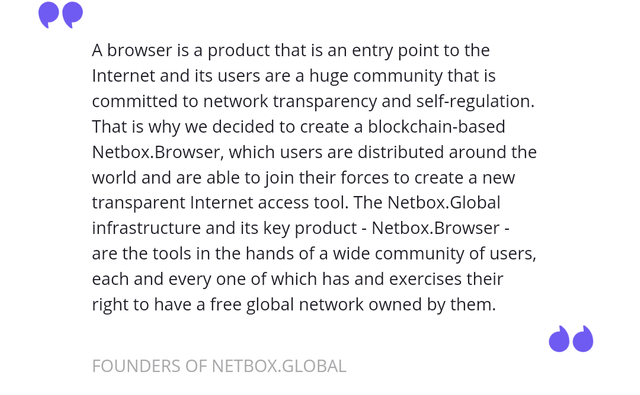 Now how can you earn from Netbox browser, there are different ways at which one can earn from the browser, first is by using it just like your normal browser, the more you use it the more you earn from it. Basically the more time you spend the more you earn. This is an absolutely awesome opportunity for to be able to make money while doing regular things they do everyday.
Second is the referral reward program, Netbox enable users to refer friends which when they do this both of them get 20NBX. And it is not limited to how many you can refer.
Third is the staking system, users can stake their Netbox coin and get rewarded. Reward is based on the amount of NETBOX coin user stake and how long the user want to stake the coin. The is made possible by the NETBOX blockchain which uses PoS to calculate and reward users.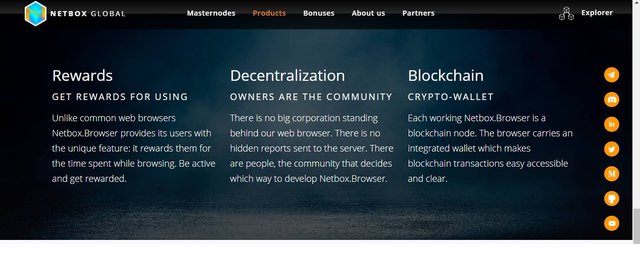 All this amazing ways to earn money in a very easy way. Netbox browser is about to set another standard in the world and make the blockchain known to unknown locations. Also more updates will be released offen as new and better features will be added to the browser to make it users satisfied.
That's all I've got today but many more still on my sleeve. Will be talking more about NetboxGlobal in the upcoming week. NetboxGlobal is a huge company and have lots of stuff to give the world. Don't forget to download Netbox Browser on your pc and start earning rewards.
Useful links
Website : https://netbox.global
Twitter: https://twitter.com/netboxglobal
Telegram: https://t.me/netboxglobal
Discord: https://discordapp.com/invite/GCgZZPN
Linkedin: https://www.linkedin.com/company/netboxglobal/
Medium: https://medium.com/@netboxglobal
YouTube: https://www.youtube.com/channel/UCIAUgPvyihTcsqYSM264iIg
GitHub: https://github.com/netboxglobal
#NetboxGlobal #Netbox #NBX #Netbox_browser
AUTHOR'S DETAILS
Bitcointalk Username: Oluwatimi
Bitcointalk profile URL: https://bitcointalk.org/index.php?action=profile;u=1916121
Telegram link: https://t.me/atteh