🔥NESTREE - Advanced, Reward-based Blockchain Messenger -Get on iOS / Android🔥
Our world is developing at an incredible pace. Only 40-50 years ago people communicated through paper letters. People had to wait for weeks for a response from a loved one or a relative, because the speed of information transfer was very slow. Gradually, this form of communication is a thing of the past and today people communicate using the phone and the Internet. Now people have the opportunity to communicate with each other in real time, our messages reach their destinations in seconds. Also, the age of Internet technologies has given us new communication services in the form of social networks.
Social networks, communication via the Internet have become familiar things for us, but we have almost forgotten about the security of our data. Many social networks use our information for their own purposes. They often hide behind the idea of national security, but this is not always the case. Often you can hear stories that huge databases are sold to large companies that use this information for their own purposes. On the one hand, it allows you to create new products for a wide audience. But on the other hand, all our data can be used against us. Our social networks, Bank accounts can be hacked. However, people can't just opt out of social media because of security issues.
To solve all the problems listed above, a team of specialists developed the NESTREE project.

NESTREE is a project from Korea, which is a new improved mobile application, the main mission of which is to protect users ' personal data from theft and hacking. To achieve this goal, we have chosen a framework that allows us to effectively monitor all processes and develop new models of interaction. We are talking of course about the blockchain technology, because without this technology almost no modern project can do. Blockchain technology is gradually conquering the world, because it is based on such foundations as transparency, reliability, security, honesty and immutability. Therefore, the development team did not hesitate to apply this technology in their project.
To date, experts have already developed an application that is available for the IOS and Android operating system. Adapting to the most popular operating systems makes the application accessible and easy to use for a huge number of people. The project intends to encourage and encourage its active users to take additional actions in various ways.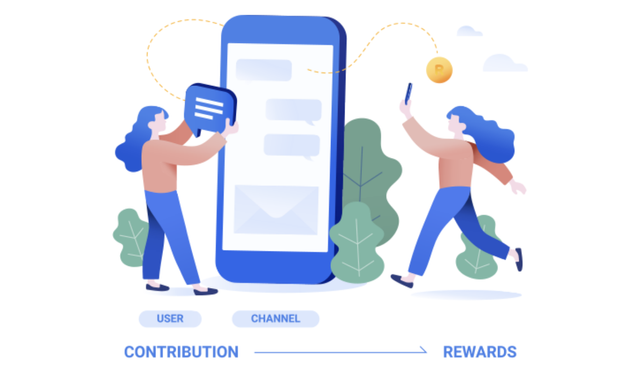 The founders made every effort to create a reliable, mutually beneficial communication environment within the project, both between ordinary users and between advertisers and managers. Thanks to this approach, everyone can become part of something big and help in creating even new products or services.
Another useful feature is that the user can directly exchange any of their digital currency at any time within the application. It has a special system of exchange by which you can send coins to your friends or suncomm just a few clicks. I think it is very convenient and practical. This concept will encourage people to use their cryptocurrencies and dispose of them at their own discretion.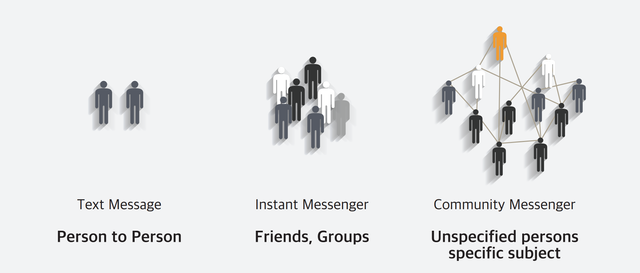 The internal token of the project is called EGG. A total of 3 billion coins will be issued. Tokens will be based on Ethereum. The distribution of coins will happen with the help of IEO in the near future.
None of the existing centralized social networks that you currently use protects your personal data. On the contrary, it uses them for its own purposes, sometimes causing damage not only to you personally, but also to millions of other users like you. Therefore, the emergence of such new solutions is very important for us. In the end, because of this, we have a choice when we have a chance to break the vicious circle and start living, and to use your favorite social tools that we are so used to.

More information you can find on these links:
WEBSITE: https://www.nestree.io
TELEGRAM: https://t.me/nestree_en
WHITEPAPER: https://www.nestree.io/whitepapers/Nestree_Whitepaper_EN.pdf
ANN THREAD: https://bitcointalk.org/index.php?topic=5155135.0
FACEBOOK: https://www.facebook.com/nestree.io
TWITTER: https://twitter.com/nestree_io
MEDIUM: https://medium.com/@social_64337
REDDIT: https://www.reddit.com/r/nestree_io
LINKEDIN: https://www.linkedin.com/company/14630922
ANDROID APP: https://play.google.com/store/apps/details?id=chat.nest.messenger
IOS APP: https://itunes.apple.com/kr/app/nestree/id1463013800?mt=8



AUTHORSHIP:
Bitcointalk username: ressel
My Bitcointalk Profile: https://bitcointalk.org/index.php?action=profile;u=1992083
My etherium address: 0xd5cdf2afA707A13E525EcC394cD7a20216E91873
Uniqueness 100%: https://text.ru/antiplagiat/5d52cfd92cdfe