Neoxian City Photo Challenge : Boats
I went down to the waterfront in Watkins Glen this week and took some photos of different things there, I happened to get a picture of our local "cruise"ship the Seneca Legacy.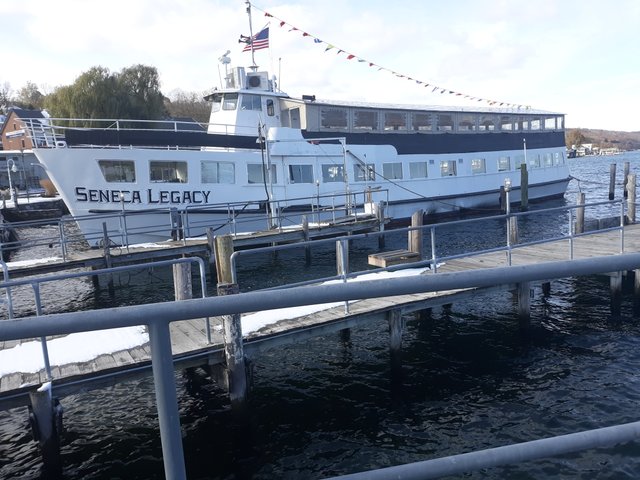 The Seneca Legacy has 2 decks, the upper deck is open with a few movable chairs around the perimeter. The upper deck is setup as a dance floor. The bottom deck is setup for food, so there are a lot of booths for eating and or socializing. The wet-bar is also on this level with the bathrooms. It does dinner cruises for adults, where it will stroll around the lake and serve alcohol so adults can have a fun time. They also do teen cruises for the youth of the community occasionally where they hire a DJ and serve pizza.
The Seneca Legacy is based out of Watkins Glen NY and that is where this photo was taken with my Samsung Galaxy J7 Crown.