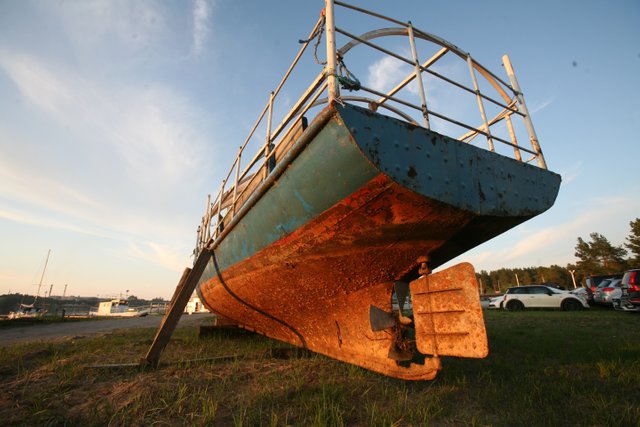 it is waiting a while... will it see again the open sea? probably not...
i cant write a story, I know nothing about it and its master
but it definitely had something to tell -- if only it could speak!
---
I submit this for the Neoxian Photochallenge, week 9 topic is: boats.
copyright by me, taken with Canon 5D + 16-35mm
Location: Priozersk, Karelia, Russia