Neoxian City Photo Challenge #10: Leading Lines
This photo was taken in the narrow streets of Castel Mezzano, in Basilicata, a mountain village whose streets have been carved into the rock. Note in the photo the cat who accompanied us on a visit to this magnificent city.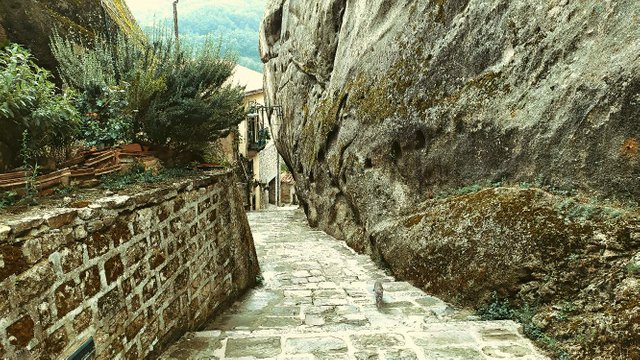 ---
The lines are not perfectly straight but they represent the path of our life: we don't always go straight but must necessarily go on.
The photo was taken by my smartphone Redmi Note 7
Posted using Partiko Android