My experience with neoxian(one of a kind)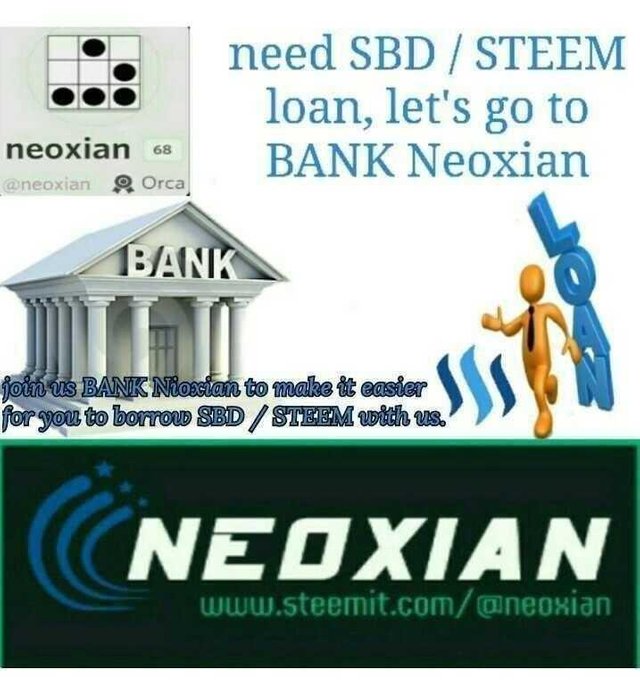 Hello @everyone,
I bid you all greetings. I am @vickyrich. Ever since i joined steemit, i have been having tough times and sometimes i would want to give everything up.I was checking recent blogs one day when i saw one of @neoxian post, which was about a contract deal. I didnt seem to get it, until i followed and read his posts frequently. I was amazed and wowed because of his way of helping the community, by giving out loan and his banking service, "bank of neoxian" was just fantastic.
What really encouraged me not to give up, through @neoxian is that he kept striving, at the same time helping people. That zeal made me alive and i promised myself never to give up. I know someday i will give back to community in a way @neoxian does. I composed this short piece for @neoxian and it is dedicated to him, shown below;
I will fight my way to the top,
With the fame of my stand,
My zeal to aim higher,
Is from neoxian, my great love doctor,
Where i found happiness,
He is one of a kind indeed,
God bless @neoxian fruitfully!!
Vote @neoxian as witness today.

I remain my humbleself @vickyrich, one love and God bless