One Day!!!
Welcome friends!!!
The next shot is a panorama composed of 8 vertical frames. 📷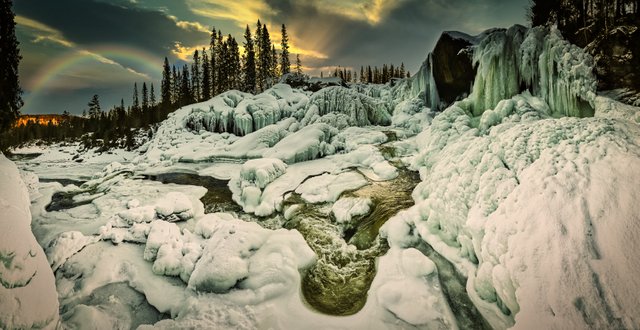 Ristafallet (RISTA 321, 837 94 Järpen, Sweden) -It's a great piece of a waterfall 200km from my place of residence.
In this way I took another photo and the editing in the LR and Luminar 4 programs in order to noise out the shot.

Luminar 4
Luminar is a very simple program and useful in post-production, which is why I recommend it to all friends.
Best wishes !!! Have a nice day!!!
Most of my photos can be seen on social networks on which I invite
Instagram
Facebook
500px.com