The prayer cord : Part 2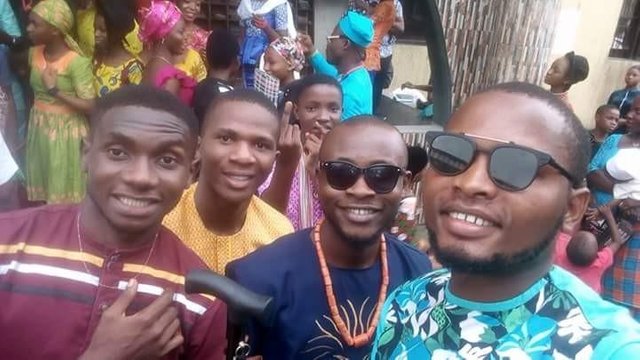 One day, aunty Lizzy came into the fellowship.
Her beauty is that of a yellow mango, her voice sounds like that of a speaking string, her posture calls attention, who is he that behold her beauty and look away without a minutes distraction.
She joined the fellow worship team, her mode of worship draw men to worship God, she sound so spiritual that we all do feel the presence of angels.
How wonderful was that night she led the worship before the prayer cord took the mic.
The wonders and the beauty of that night was an amazing wonder everyone can't deny.
The closeness started, the relationship began and the system of operations took a new dimension.
Who will not think to have her as a partner in ministry, who will not love to hold her hand in marriage.
More invitation came in so powerful. And Every time the prayer cord goes out to minister, sister Lizzy the Angelic voice follows.
The last invitation that came was from the north in the city of Zaria and it happens to be a vigil meeting.
The guest ministers arrived the hotel booked for them, they ate and they enjoy their meal.
The organizer booked two rooms for them to stay, but just before they go to rest, the had to be together at the dining table.
Sister Lizzy demanded the prayer cord attention to let them have some time to pray together.
Uncle chibuzor agreed so that the meeting will go smoothly and heaven will come down.
The prayer began and there was power outrage which took the light, the phone was not near, the touch was at the other side.
Both were searching for a means of lightning the room, unconsciously, his hand passes through her chest and here came a silent voice saying (ouch) like of Jenifer
What a sweet touch unto him, the touch came again and the hand remain on the spot.
Oh, what a mighty night of experience.
Oh sound of melody
Oh thou solemn hymn