Over the Labour Day long weekend we took a road trip to Tobermory. Located at the tip of the Bruce Peninsula in the middle of lake Huron, Tobermory is known for limestone cliffs, shipwrecks and crystal clear deep water. It's a popular tourist town at the heart of the Fathom Five National Marine park.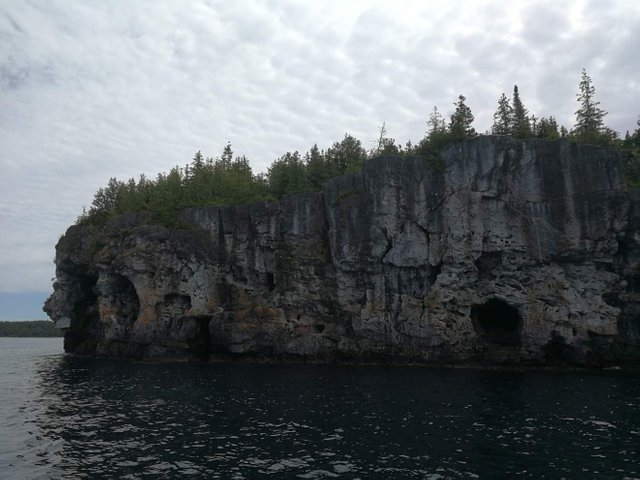 The cliffs were formed 400 million years ago and are part of the Niagara Escarpment. Wave action over hundreds of thousands of years shaped the landscape. The caves and the famous flowerpots make this area picturesque.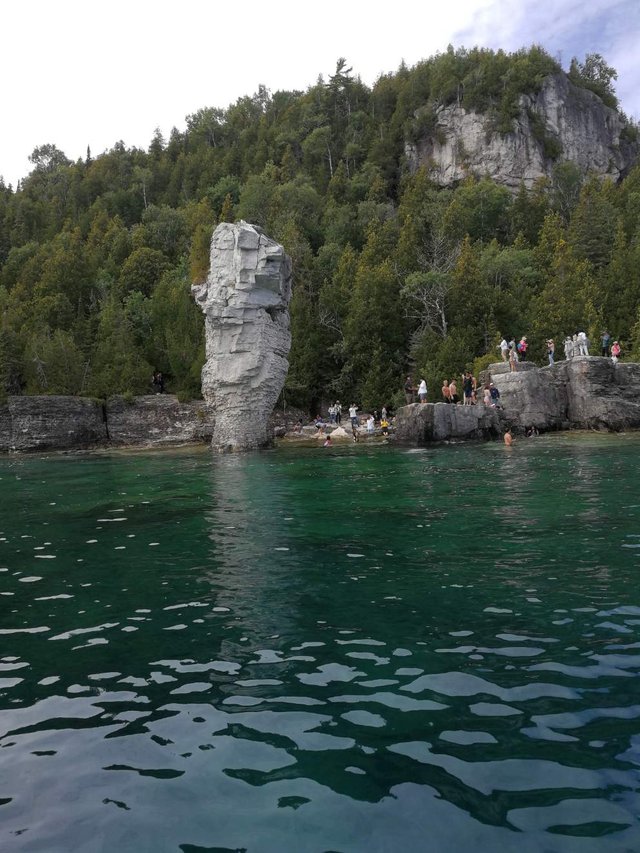 Flowerpot island is home to two flowerpots which were created when the soft rock eroded around the hard rock. They are a unique geographic feature and lie on a protected island. We took a speedboat and didn't set foot on the island. The area is so popular you have to book parking and cruises which land on the island in advanced during the warmer months.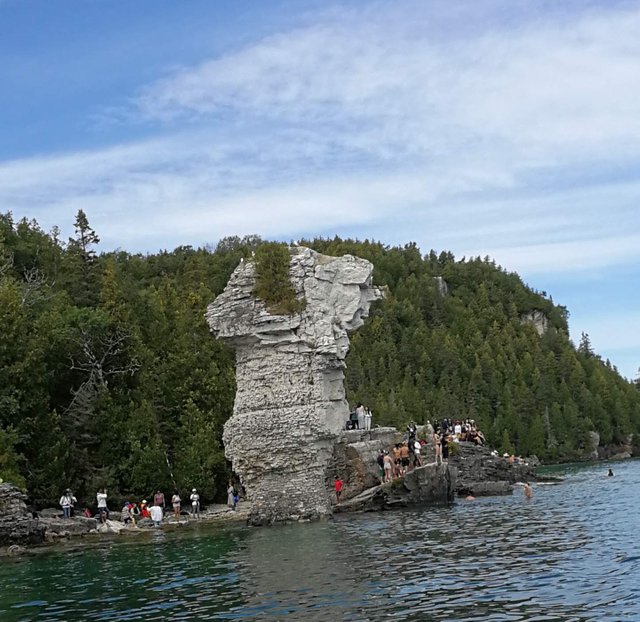 From the side you can see an old man's face at the top right of the flower pot. The geography of the region is a UNESCO world biosphere reserve. The water surrounding the area is fresh and part of the Great Lakes.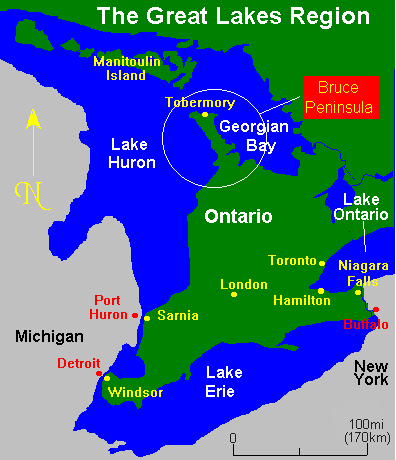 Source
Next time we will go on a glass bottom boat to view some of the shipwrecks and book parking in advanced to go on the famous hike to the Grotto. It's a four hour drive from Toronto and a great weekend trip. Below is a shelf or overhanging point where you can clearly see how the lake was much higher thousands of years ago.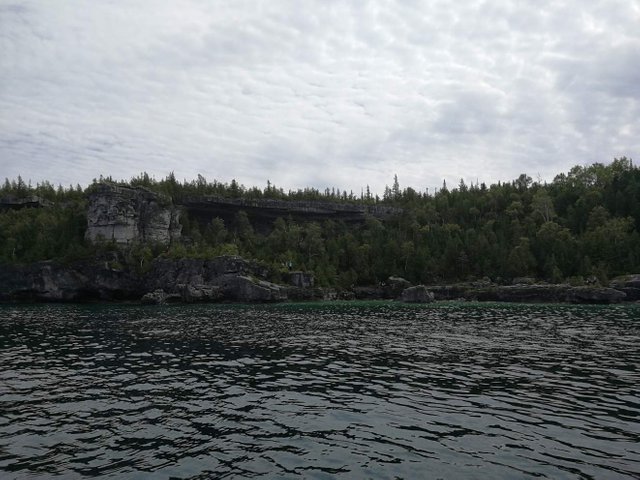 All these photos were taken from a Huawei p10 pro. We are editing the pictures from the better camera. I'm going to buy a better lens for scenery shots on our next vacation since it's always one of the highlights of our trips.
Posted using Partiko Android